Welcome to the Kingdom of Fife, a former playground of Scottish monarchs and pioneers, and a current hot-spot for golfers, beachgoers, and fans of the TV show Outlander...
Whether you're just stopping by or plan to stay and soak up the sights, there's lots of amazing things to discover if you know where to look. To help, here's our pick of things to see and do in this small but spectacular corner of Scotland.
Steeped in history, Falkland Palace is one of the best examples of Renaissance architecture in Scotland. Inside this unique 'pleasure palace' you'll find countless historic artefacts, painstakingly restored interiors, and even the oldest surviving real (or 'royal') tennis court in the world, which was built for James V in 1538.
Once you've seen the palace and the Chapel Royal, make sure you venture outside to explore the picturesque grounds which were once enjoyed by Mary Queen of Scots, and are now a peaceful mixture of formal gardens, wildflower meadows and orchards.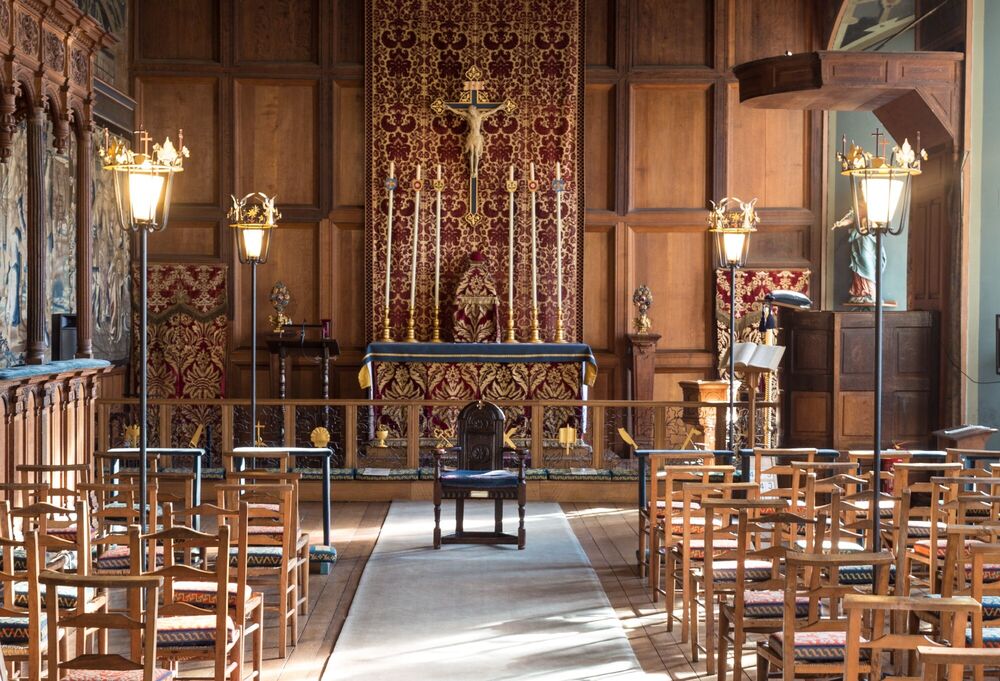 One for art lovers as well as history buffs, Kellie Castle combines medieval atmosphere with Victorian style. The oldest parts date back to the 14th century, but the whole of the inside was transformed in the late 19th century by the Lorimer family.
The Lorimers were known for their prodigious artistic talents, and a trip around the castle and gardens will let you discover their work. You can see furniture around the house that was designed by Sir Robert Lorimer, discover the work of sculptor Hew Lorimer in the stables, and you'll even find a portrait of artist Hannah Lorimer by her brother John Henry.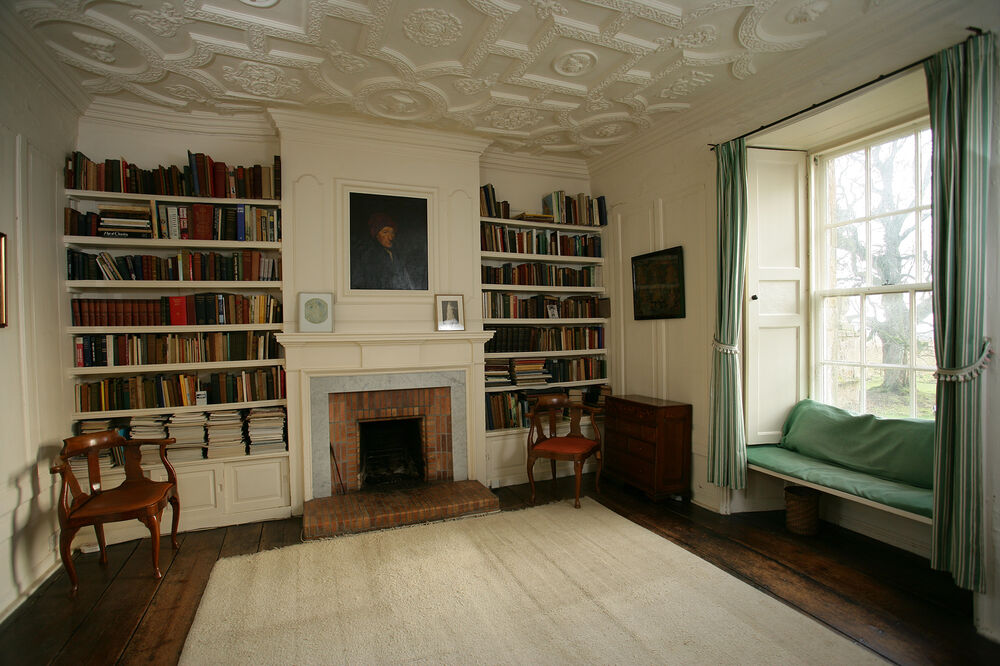 Hill of Tarvit Mansion & Garden
Downtown Abbey fans, this one's for you! Hill of Tarvit Mansion is a stunning Edwardian house re-designed by Robert Lorimer in the early 20th century and crammed with beautiful artefacts and fine art. A fascinating window into Edwardian life, both upstairs and downstairs.
Inside you'll find atmospheric interiors and the famous Sharp collection, which includes fine silver and ceramics, unique paintings, Chinese bronzes and once-trendy furniture. Outside, you can enjoy a picnic on the gardens, and a game of croquet, lawn tennis or hickory golf!
One of our favourite hidden gems is the brilliantly preserved historic burgh of Culross, which in the 17th and 18th centuries was a bustling port village. You'll often find Culross on lists of the most picturesque villages in Scotland, with its white-harled houses, steep cobbled streets, and iconic ochre-coloured palace.
And for fans of the TV series Outlander, a trip to Culross lets you walk in the footsteps of Jamie and Claire, since the town and Culross Palace were both used as filming locations for the hit show – but can you spot which locations appeared in which scenes?
Don't miss:
– modest Culross Palace, with its dark and dramatic wood-panelled rooms and connecting passageways (and even a spooky ghost story or two).
– a wander through the winding streets, up to the palace gardens, where you can enjoy splendid views across the rooftops to the Firth of Forth.
See what makes Culross so special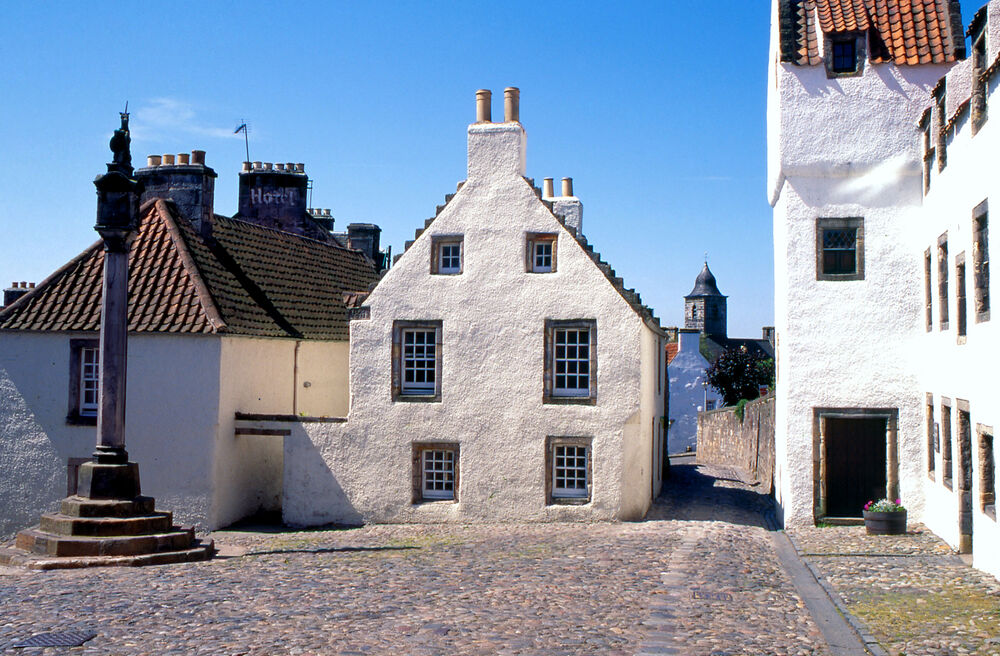 A great place to combine lots of great activities into one, the town of St Andrews is famous for its castle, its cathedral, and its university.
But it's best known as the Home of Golf, and is the destination for golfers worldwide, who come to test their swing on the famous Old Course before learning more about the history of the game at the nearby British Golf Museum.
Don't miss:
– The castle, where the bishops and archbishops of St Andrews lived in medieval Scotland, and where you'll find a famous historic prison carved out of solid rock.
– a round of golf at St Andrews 'Old Course', the oldest golf course in the world and top of our list of Scottish golf courses to try.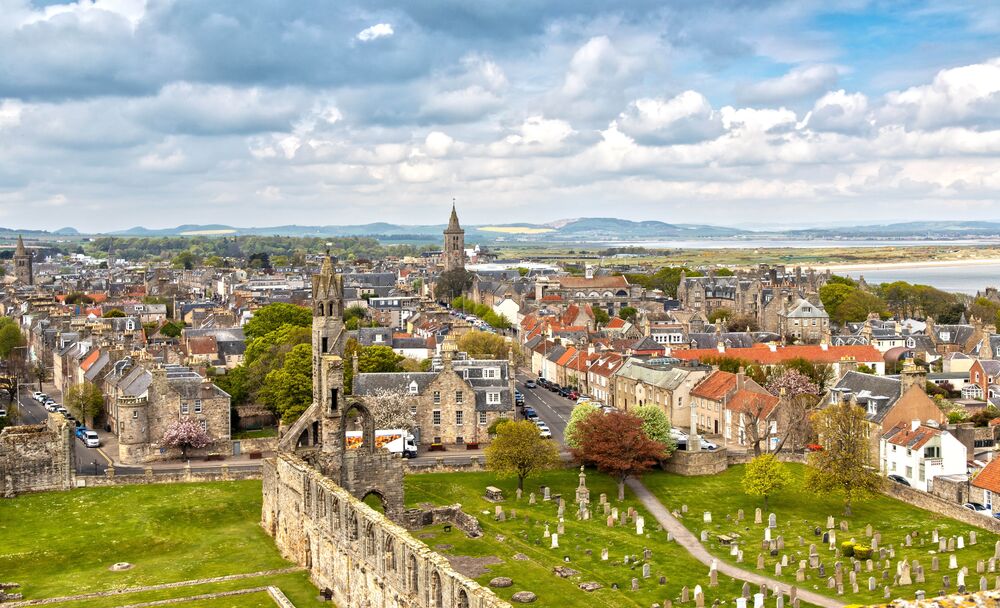 Image © Susanne Pommer/Shutterstock
Fife Coast and Isle of May
The Fife Coastal Path stretches for 117 miles along the coastline through pretty villages like Crail, Anstruther, Pittenweem, and Elie, alongside the sparkling sea – a great choice for keen walkers, wildlife-lovers and anyone looking to explore Fife's famous East Neuk.
And if you fancy leaving the mainland you can catch a boat out to the Isle of May, a National Nature Reserve which is home to seabirds, seals and tales of monks, Vikings and smugglers.
Don't miss
– the chance to eat like a king at one of the great restaurants along the coast.
– a close encounter with the iconic puffins that poke their familiar brightly-coloured bills out from their burrows on the Isle of May.
Walking in Lomond Hills and Dollar Glen
Like the rest of Scotland, Fife is home to some of the most beautiful and easy-to-explore outdoor places your heart could desire! Lomond Hills is a sprawling collection of hills, heather, farmland and lochs. It's also home to Fife's highest point, if you fancy a hike to some spectacular views.

Further inland (and technically not in Fife, but close enough!) you'll find Dollar Glen, which is a peaceful place for walks with family, friends or dogs. Explore the woodland trails and keep an eye out for local wildlife and the ruins of Castle Campbell.
Search for Things to do in Fife near you