If you are a foodie, our cafés and eateries across the Trust have everything from award-winning scones to homemade soups using produce straight from the garden. Our passionate employees and volunteers across the Trust make, bake, taste and grow the items on our menus, so there really is something to satisfy all types of taste buds! Find your future favourite, and explore what's on offer across the Trust.
Try the new Trust coffee blend
Our official Trust coffee blend is launching very soon! Our blend's name is 'Nàdar', which means nature is Scottish Gaelic, and has been developed in collaboration with our tea and coffee supplier Matthew Algie, based in Glasgow. It is Fairtrade certified and sourced from farming co-operatives in Brazil, Honduras, and India.
The recipe has been carefully designed to capture the essence of the Trust, and its profile can be described as roasted, earthy, sweet and pinewood. The personality of our coffee can be summed up as cosy: think roasting marshmallows on a bonfire, long walks in the country, or a pine wood on a windy day.
Our coffee blend will be available to take home from our cafes and gift shops very soon, so keep your eyes peeled!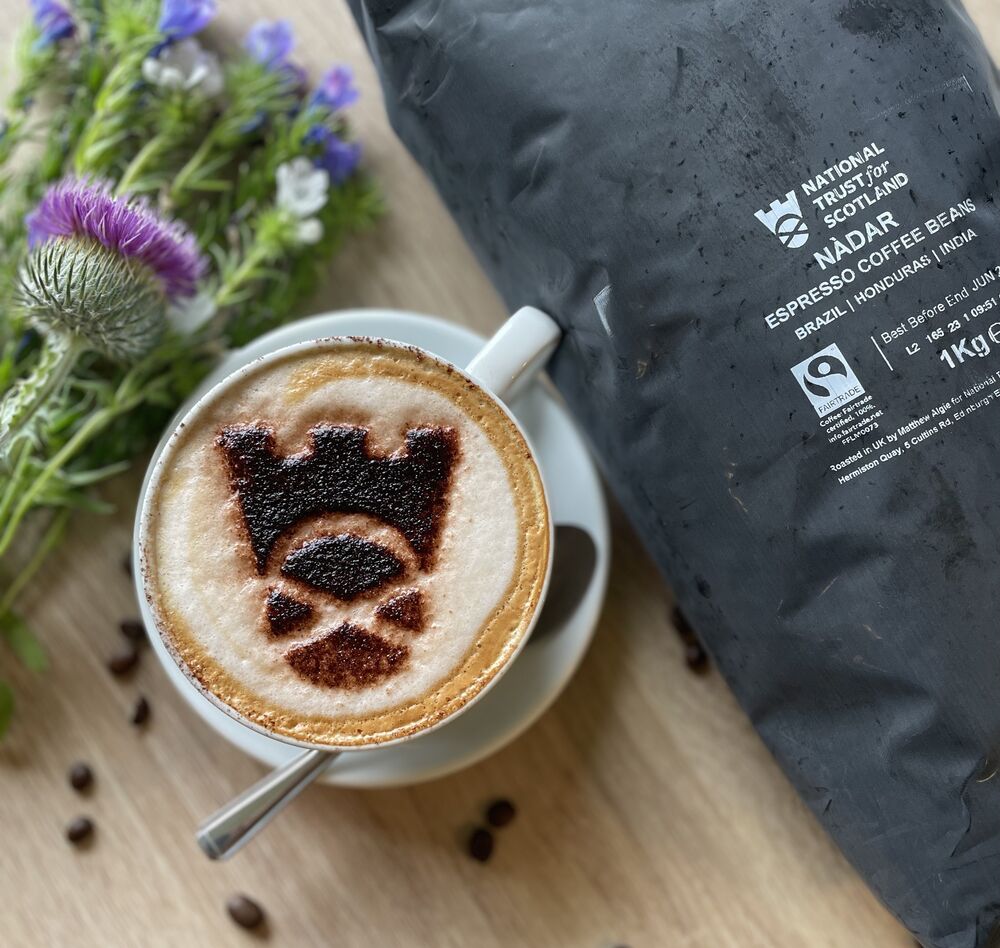 Search for cafés and tearooms near you