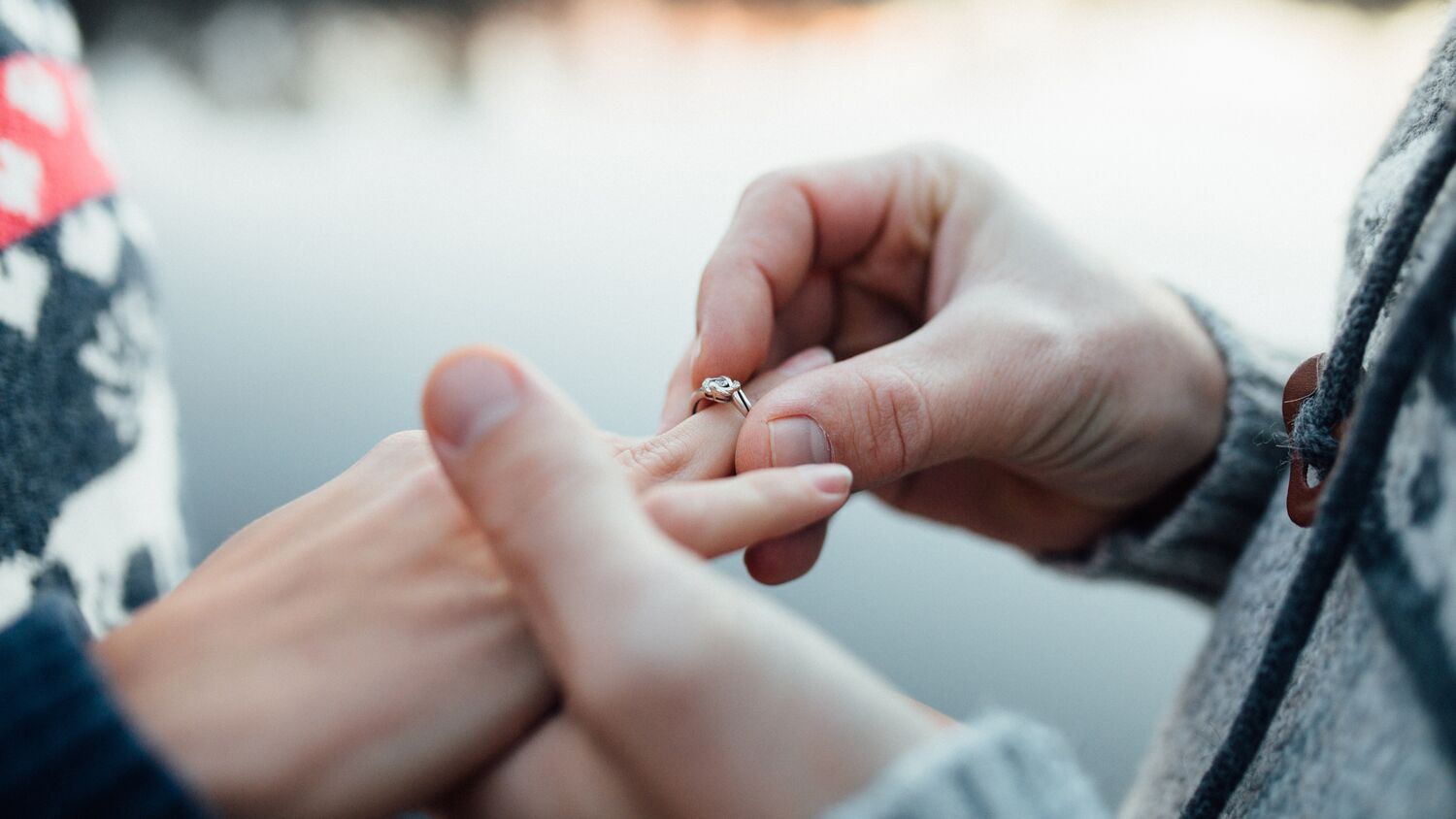 If you and your partner love Scotland, with its choice of fairytale castles, sweeping landscapes and picturesque gardens, we have a perfect proposal spot for you to pop that very important question!
Towering over the Firth of Clyde, magnificent Culzean Castle is surrounded by formal gardens, tranquil woodland, sandy beaches and secret follies. There are so many romantic settings to choose from, both inside the castle and around the grounds, to make your dream proposal come true.
You can also book to stay at one of the eight cottages or flats at Culzean, to take your proposal from a special moment to a memorable weekend together exploring this beautiful place. Stay right on the shore at South Segganwell, roam the grounds with ease in Garden House, or enjoy a rural retreat in Ardlochan Lodge.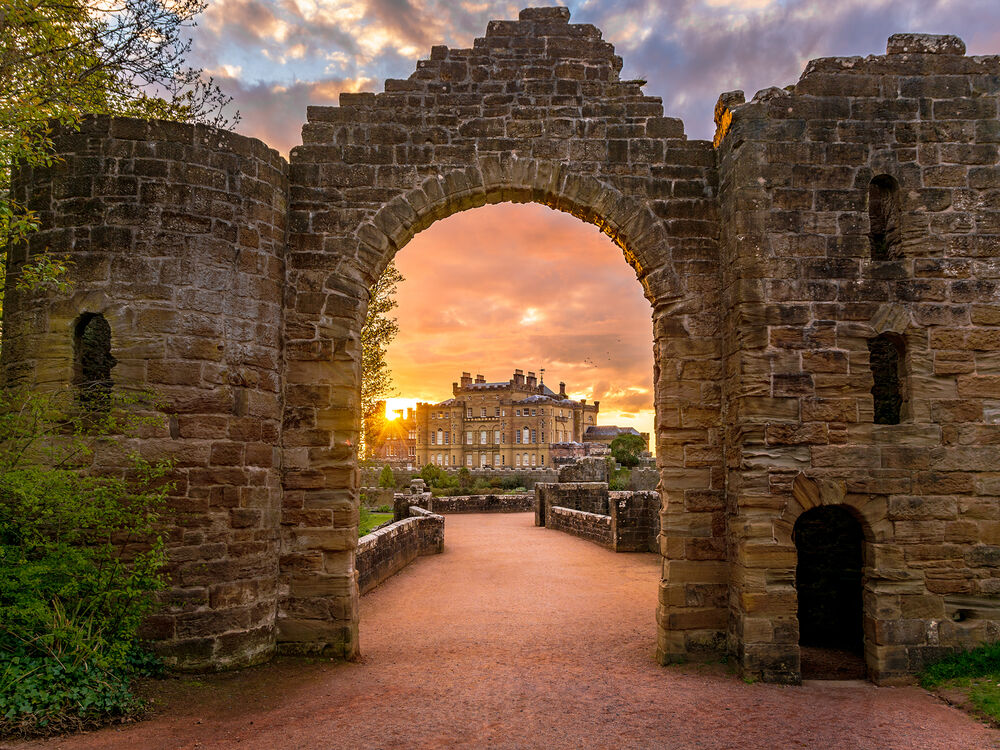 Culzean Castle viaduct | Image by Samuel Quinn
This 16th-century castle in Aberdeenshire is a classic fairytale setting, with turrets, towers, and a beautiful walled garden. History lovers have their pick of atmospheric rooms inside the castle, or if you'd prefer to be among beautiful blooms you could propose in the castle's grounds, such as in the historic walled garden overlooked by the towers of Crathes.
And Crathes is no stranger to a proposal, after Marie and Tony met there:
Tony surprised Marie by getting down on one knee just outside the castle door, presenting her with a beautiful engagement ring (which he'd been carrying around in his pocket for months, waiting for the right time and place!). To say Marie was a little bit shocked and surprised would be an understatement, but she was equally delighted. And of course, she didn't hesitate to say yes!
Read more about Marie and Tony's proposal and their Crathes Castle love story
You can also book to stay the night at the cosy East Lodge on the estate.
This Renaissance palace in Fife boasts stunning gardens with ornate fountains, terraces, and a willow maze. The east lawn, with its sweeping views of the palace, is an especially serene spot for a romantic proposal.
For a weekend away we have accommodation available nearby at one of the finest Edwardian mansion houses in Scotland, Hill of Tarvit, including Middle Cottage and Upper West Wing Flat.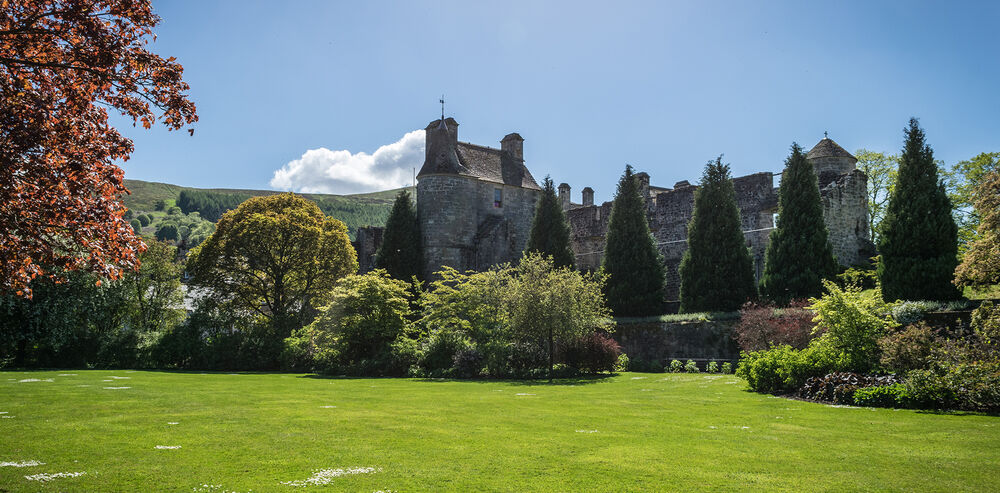 This incredible Highland garden on the west coast of Scotland is home to exotic plants and stunning views over Loch Ewe. You could propose amidst the garden, surrounded by colourful flowers and trees.
Fancy staying the night too? We have Inverewe House Apartment and the Garden Lodge.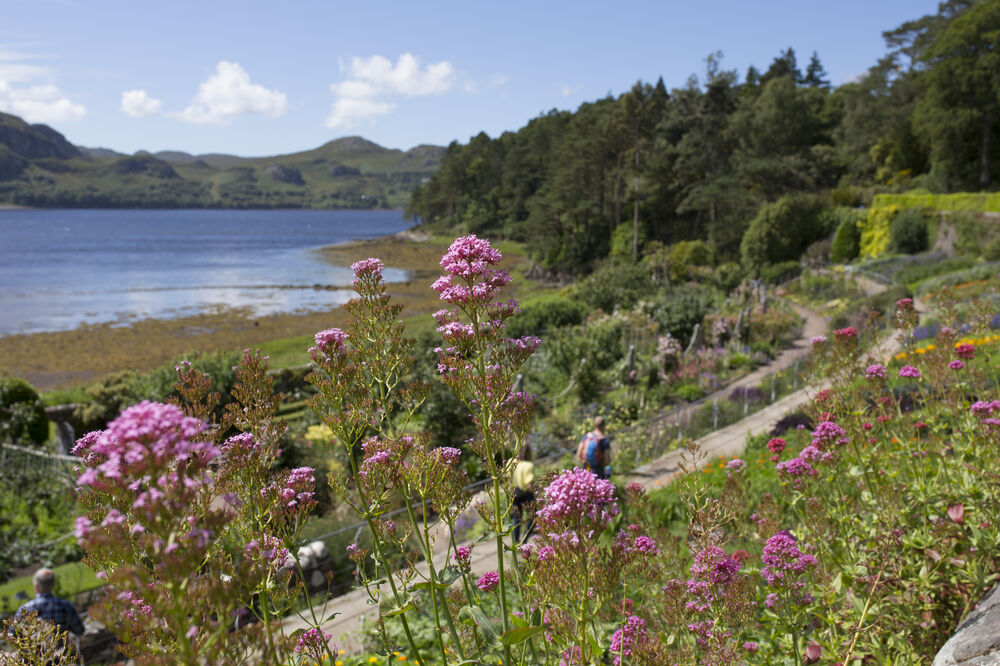 Choose your favourite spot in this woodland idyll, whether on the banks of the River Braan or in a secluded glade, and you'll truly feel blessed by Mother Nature, under the cathedral-like canopy of some of Scotland's tallest and grandest trees.

Overlooking the dramatic Black Linn waterfall, Ossian's Hall is an 18th-century folly built for the 2nd Duke of Atholl. From the balcony it boasts stunning views of the river twisting and cascading downstream.
The opportunities for gorgeous photography are endless, with picture-perfect views every way you turn.
The Hermitage, Ossian's Hall | Image by Holeyn Photography
Steeped in history, myth and legend, the majestic Fyvie Castle is renowned for its lavish interiors; in fact, it's considered one of the Trust's most opulent venues.
And if your proposal plans involve family and friends, then book into the Preston Tower Apartment which sleeps 16 and offers luxury self-catering accommodation within the castle itself.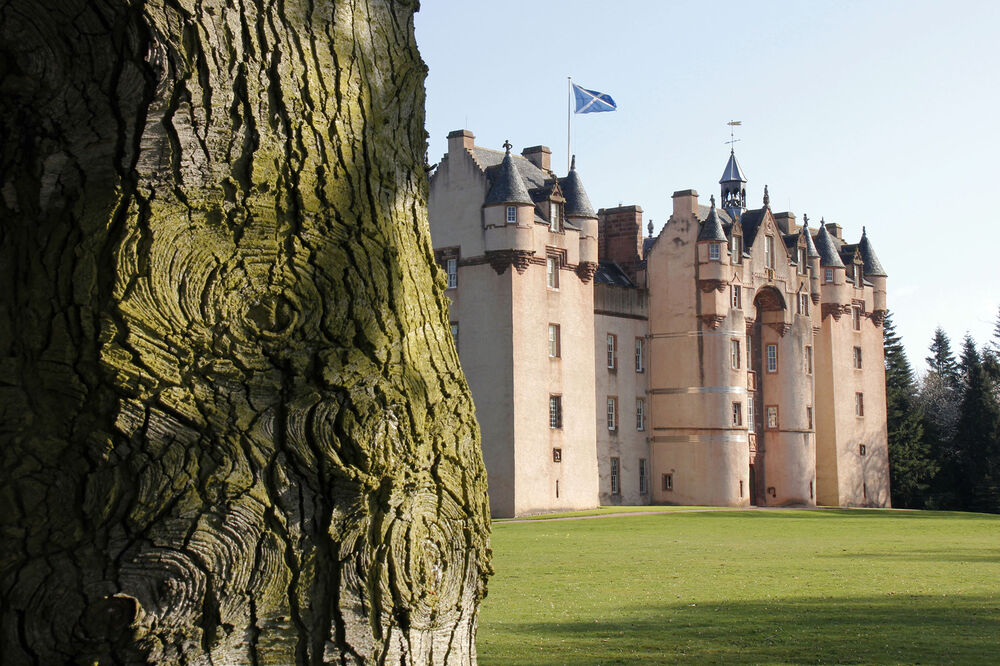 For a proposal with a coastal twist, St Abb's Head in the Scottish Borders is a must-visit. This dramatic headland offers breathtaking views of the North Sea and the surrounding cliffs, and is home to a diverse range of seabirds, including puffins and kittiwakes. You could propose on the clifftop path or on the secluded sandy beach below for a secluded and awe-inspiring setting for a proposal.
The rugged and dramatic landscape of Glencoe in the Highlands, is a perfect backdrop for a quintessentially Scottish proposal. With soaring peaks, cascading waterfalls, and tranquil lochs, Glencoe offers endless opportunities for romantic hill walks and picnics. You could choose a secluded spot by the river or on a hilltop to pop the question.
If you and your partner are nature lovers and keen walkers, proposing amidst the scenic beauty of Scotland's highest mountain range and the surrounding nature reserve would be a breathtaking option.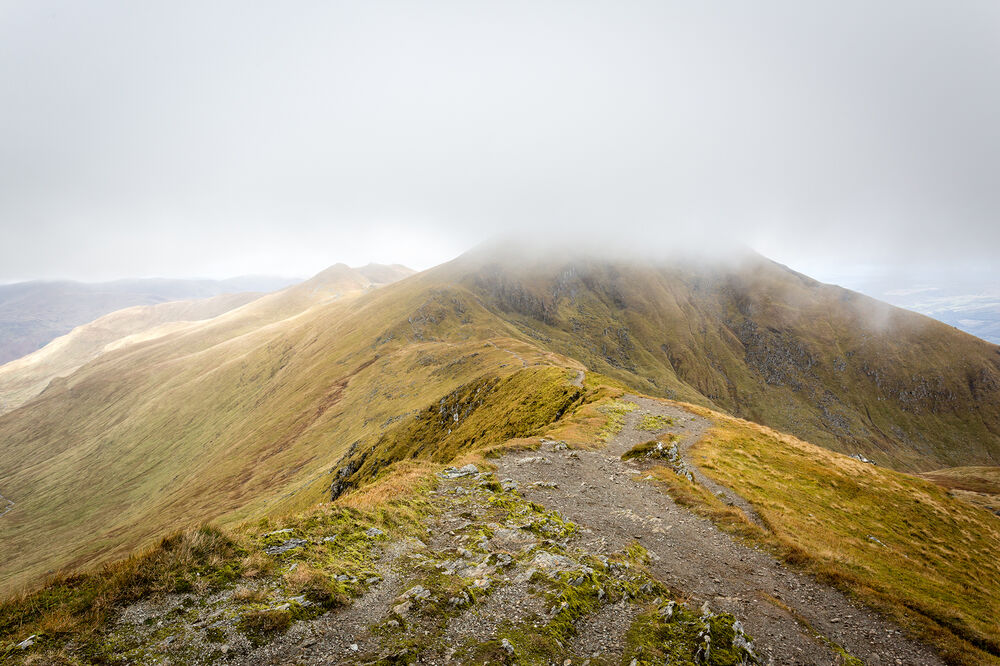 Discover more ideas for romantic getaways and proposals
Remember to always check the Trust's guidelines and regulations at their places, and be respectful of the natural environment and historic sites when planning your proposal. Please leave no trace, take your litter home with you and please don't set up a campfire.
These are just a few of the many beautiful and romantic spots that the National Trust for Scotland has to offer. Whatever your interests and preferences, there's sure to be a location that's perfect for your proposal. Happy proposing!
Stay in touch
Be the first to hear about our latest news, get inspiration for great days out and learn about the work we do for the love of Scotland.