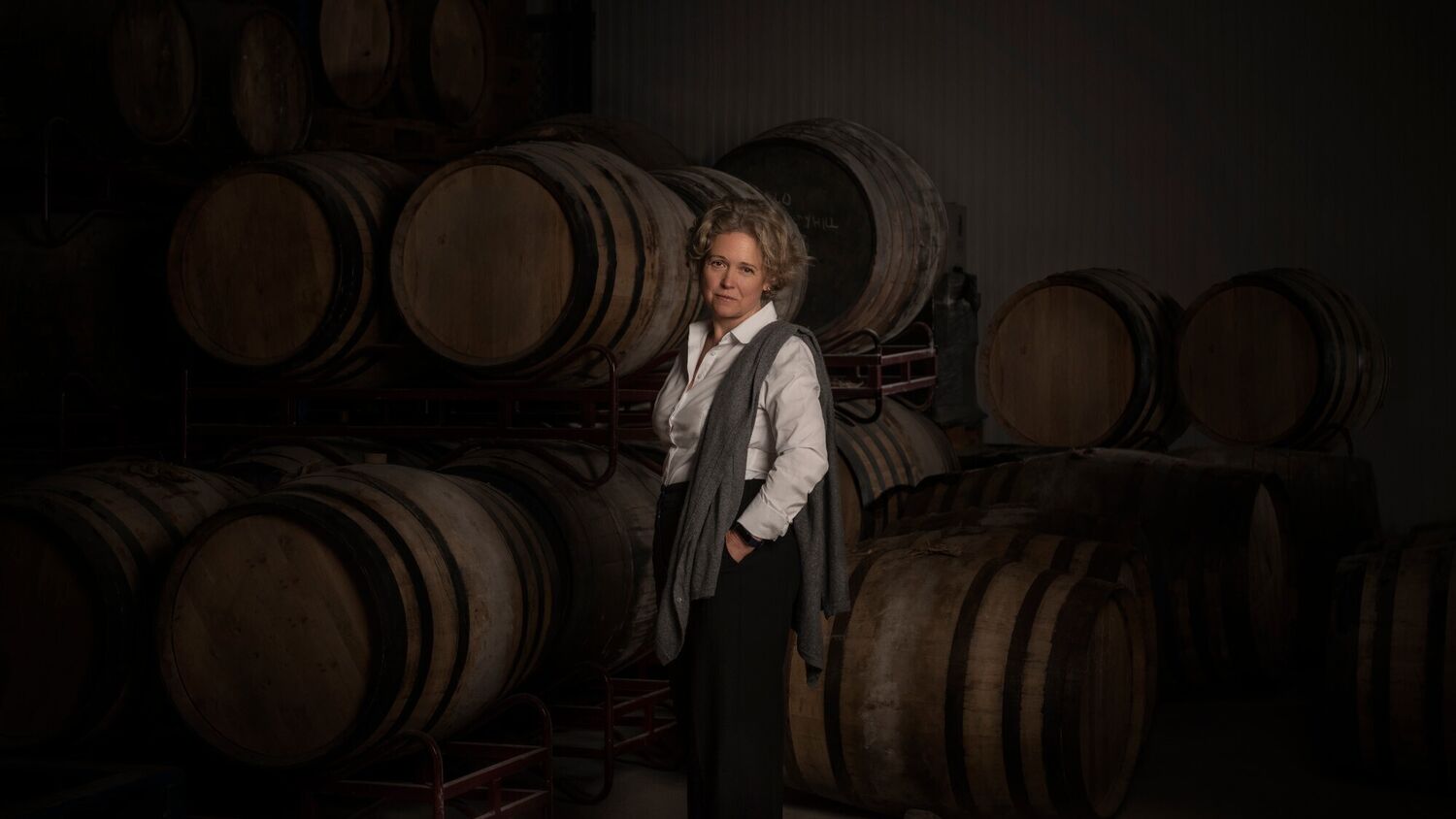 The Trust's Meet the Maker series is proudly sponsored by Naked Wines, where the world's best independent winemakers make their best wines.
The Trust is proud to support talented makers and craftspeople from across Scotland, by selling their products in our physical and online shops. This time, we meet Sally Robertson from the Own Label Company.
---
Hello! My name is Sally Robertson and I'm based in Edinburgh where I run the Own Label Company Scotland Ltd from my licensed premises in Leith. My company supplies own label whiskies and gins for visitor shops at museum and heritage sites, hotels and golf courses, as well as the armed forces and business and private customers.
In February 2012, I started my business from my kitchen table in Comrie, Perthshire when my husband worked for Tullibardine Distillery. Although his knowledge of and contacts in the whisky trade were vast, I started from scratch so it was quite a learning curve!
I have a stock portfolio of blended whisky and Highland single malt Scotch whiskies – non-age statement as well as 8- and 12-year-old whiskies. I have a stock of single casks for special projects and can source parcels of specialist aged whiskies on request. I also have access to an Edinburgh-distilled gin and vodka, which sit alongside my whiskies for customers who need a range of spirits.
As the whisky trade has seen an increased demand for their products, most distilleries have stopped supplying own label whiskies as this is not their core business. Because the Own Label Company concentrates on supplying own label drinks, I feel that we can provide a high-calibre, focused and personal service. We can supply small quantities of top-quality spirits – which can really help when launching a new product, trying out a new product line for retail or as an ambassadorial product.
There are so many types of bottles, corks, caps, label printing techniques and bottle embellishments such as tags and medals, it would be easy to get carried away, but it always comes down to budget! I'm mindful of trying to use as many recycled materials as I can and believe that my product is mostly recyclable; the big challenge is the wrapping materials for pallets.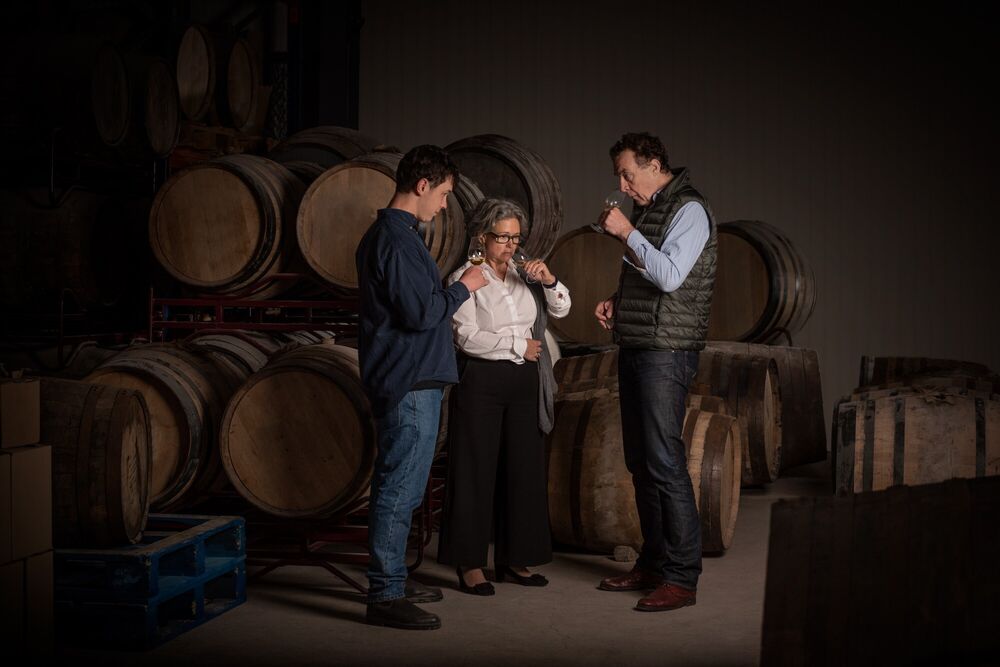 Sally Robertston tasting a new whisky
What's your favourite thing about running your own business?
Two days are never the same at the Own Label Company, with all the different designs, whiskies and of course the challenges of retail – and that was before COVID-19 came along. It's always exciting to see a new label on the bottle and pulling the project together, but my favourite thing has to be my customers and my suppliers – I've known some of them for quite a while now.
What's the proudest moment of your business career?
I've been lucky enough to have a few really wonderful moments with the Own Label Company, such as the call from the National Trust for Scotland in the summer of 2013 saying that they'd like to do business with me. But I think the most exciting one recently was the fantastic win by Culloden at the 2020 Museums & Heritage Awards, with the media shots in front of the Culloden whisky!
What's your favourite National Trust for Scotland place?
Where do I start? I have very fond memories of visits and walks around Craigievar Castle. Inverewe is really wonderful and I wish I lived closer, but Culloden is a truly special place for so many reasons.
What's your favourite product that you supply to the Trust and what was the inspiration behind creating it?
My favourite Trust product has to be the new Culloden whisky – it was the first in the range and has been a real winner for us all. We've now extended this design to include Inverewe and Culzean – all stand up by themselves, but of course they make a wonderful group for whisky collectors!
Culloden Highland single malt scotch whisky
What do you love most about Scotland
#fortheloveofscotland
I've been lucky enough to do quite a bit of travelling in my life, but increasingly I realise that the very best of everywhere is right here in Scotland. The Trust allows you to see this country as a visitor – all the truly wonderful landscapes, buildings and of course people, and to visit again and again … because we can!
Explore the Trust's range of whiskies.
---
Naked Wines is proud to support the National Trust for Scotland's Meet the Maker series. Enjoy 12 delicious bottles handcrafted by some of the world's best independent winemakers for just £80 – saving over £56. Even better, Naked Wines will donate 20% of proceeds back to the Trust for every case purchased. Snap up your exclusive case.
Shop online
Show family and friends you're thinking of them with our collection of great gift ideas.
100% of our profits go towards protecting Scotland's heritage.
Shop now
Stay in touch
Be the first to hear about our latest news, get inspiration for great days out and learn about the work we do for the love of Scotland.