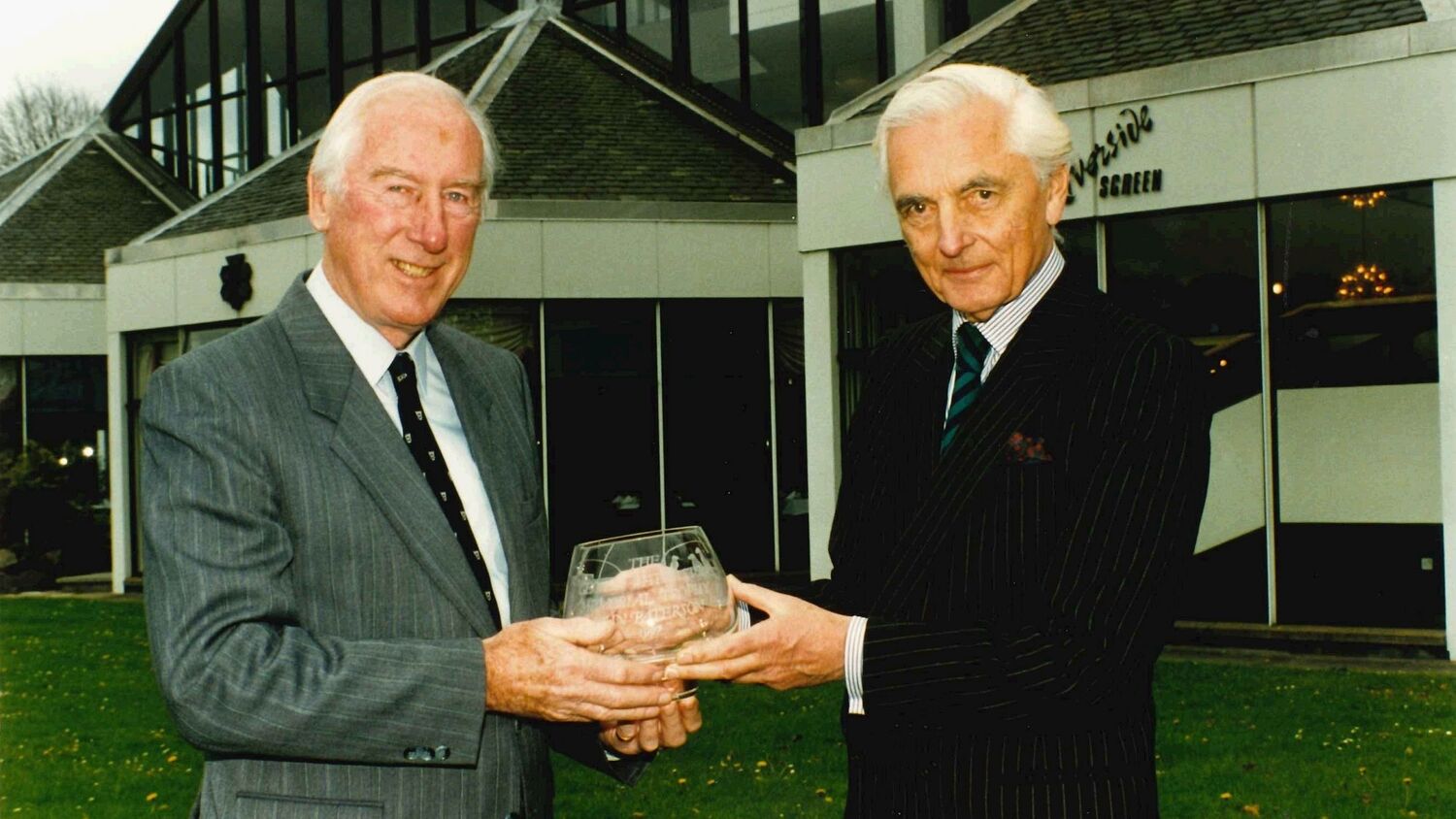 Lord Airlie served as the President of the National Trust for Scotland from 1997–2002.
All at the Trust were saddened to hear of the death of David Ogilvy, 13th Earl of Airlie, who died on 26 June 2023 at the age of 97.
Lord Airlie was a remarkable man, whose achievements were many. Lord Airlie served in the Scots Guards during the Second World War, before taking on a career in merchant banking as director and then chairman of Schroders. He went on to serve as Lord Chamberlain – the head of the royal household – between 1984 and 1997. He was also Chancellor of Abertay University in Dundee between 1994 and 2009, awarded GCVO (Grand Cross) in 1984 and made a Knight of the Thistle the following year.
In 1997, he retired from the position of Lord Chamberlain and became a rare non-royal recipient of the Royal Victorian Chain, awarded personally by the monarch. Following his retirement, he became a permanent Lord in Waiting, and in 2007 he was appointed Chancellor of the Order of the Thistle.
We were honoured that Lord Airlie took on the role of President of the National Trust for Scotland from 1997 to 2002. This was during a time of great change in Scotland, when the Scottish Parliament was being established and while the nation dealt with the impact of foot and mouth disease. Through this period, the Trust added some sites of great beauty to our portfolio, including Crarae Garden and Mingulay, Pabbay & Berneray. Lord Airlie also presided over the official opening of Harmony Garden in Melrose.
Lord Airlie was a most wonderful advocate of our charity and Scotland's heritage, continuing to attend events as much as he could right up towards the end of his life. At an event in March 2022, he spoke eloquently of his experience as President and the continued deep importance of our charity's work.
Lord Airlie was an exceptional man who will be greatly missed by very many, including at the National Trust for Scotland. All who knew him will remember his exceptional style, courtesy, intellect and charm, and his unfailing sense of duty.
Stay in touch
Be the first to hear about our latest news, get inspiration for great days out and learn about the work we do for the love of Scotland.