Scotland is home to some of the best beaches in the world, and some are right around the corner from Trust properties – a few of our places even have spectacular beaches of their own. You can do everything from exploring rock pools and spotting the coastal wildlife to surfing, swimming and strolling along on the soft white sand.
Here are some of the Scottish beaches we love the most, and all the great Trust places you can visit at the same time – why not become a member so you can visit our properties for free all year round!
East coast of Scotland beaches
Coldingham Bay, near St Abb's Head
This sandy cove in the Scottish Borders makes a great day trip from Edinburgh for families, dog walkers and wild swimmers. There's a car park nearby and a surf shop for all your wetsuit-wearing needs – locals like to set up early here as Coldingham always catches the morning sun. The stunning St Abb's Head National Nature Reserve, our 'seabird city', is just a short drive (or picturesque hike) away.
Portobello Beach, near Newhailes
There are plenty of beaches near Edinburgh in East Lothian and Fife, but one of our favourites is practically in the city centre! A short drive or bus ride from town gets you to Portobello Beach, with its long promenade, amusement arcades and bustling atmosphere. Combine your beach trip with a visit to nearby Newhailes in Musselburgh, where there are some beautiful walks around the estate, or to the Georgian House in Edinburgh City Centre places.
The coastline at St Abb's Head
Lunan Bay, near House of Dun
A visit to this special stretch of sand in Angus means rejuvenating walks on flat, firm, golden sand, taking in the rugged cliffs and ocean views, and exploring the caves and castle ruins. Once you've sampled the sea air, head to House of Dun near Montrose to enjoy the glorious gardens and estate trails.
Cruden Bay, near Pitmedden Garden
A carpet of soft white sand roughly 2 miles long, Cruden Bay is a favourite among swimmers and surfers – there's even a digital board that lets you know how clean the water is. It's great for dogs and day-trippers, too, with a small village and harbour at one end. A short drive inland will get you to Pitmedden Garden, where the parterres in the walled garden will take your breath away.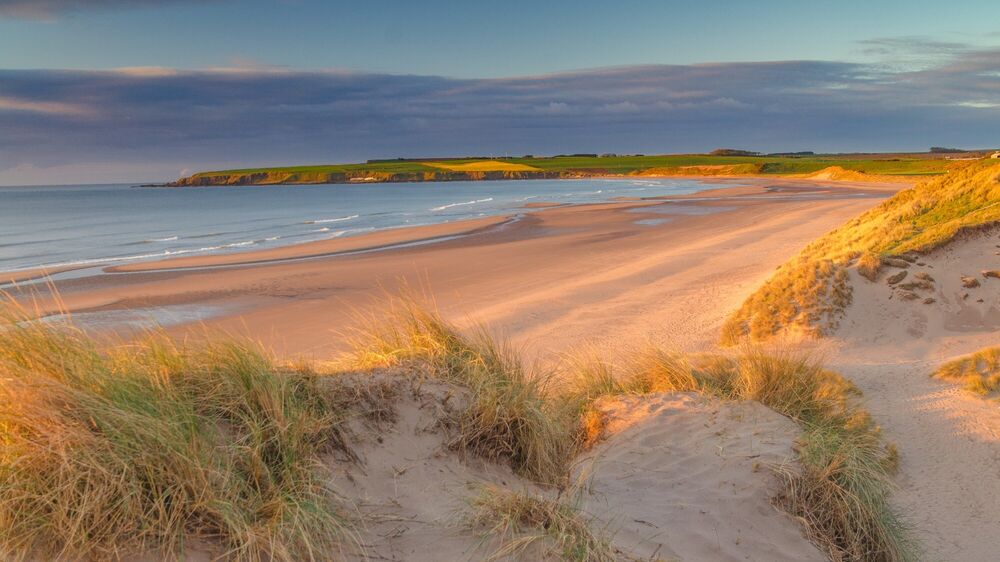 West coast of Scotland beaches
Iona
Known as the cradle of Scottish Christianity and the resting place of legendary Scottish kings, the peaceful island of Iona is also surrounded by incredible white sandy beaches and turquoise seas. Explore the whole island on foot, dipping your toes in the clean, cold ocean, and combine it with a visit to the breathtaking island of Staffa for the perfect day out.
Sand, near Balmacara Estate
Just north of the small village of Applecross you'll find a beautiful beach called Sand. With a car park close by, you can pack all the buckets and spades you need. Let the kids (or the dog) scramble up and down the tall sand bank while you take in the views over to the Hebridean islands of Raasay, Scalpay and Skye. While you're in the area, head to Balmacara Estate to see the pretty village of Plockton, as well as enjoying lots of walks and wildlife trails.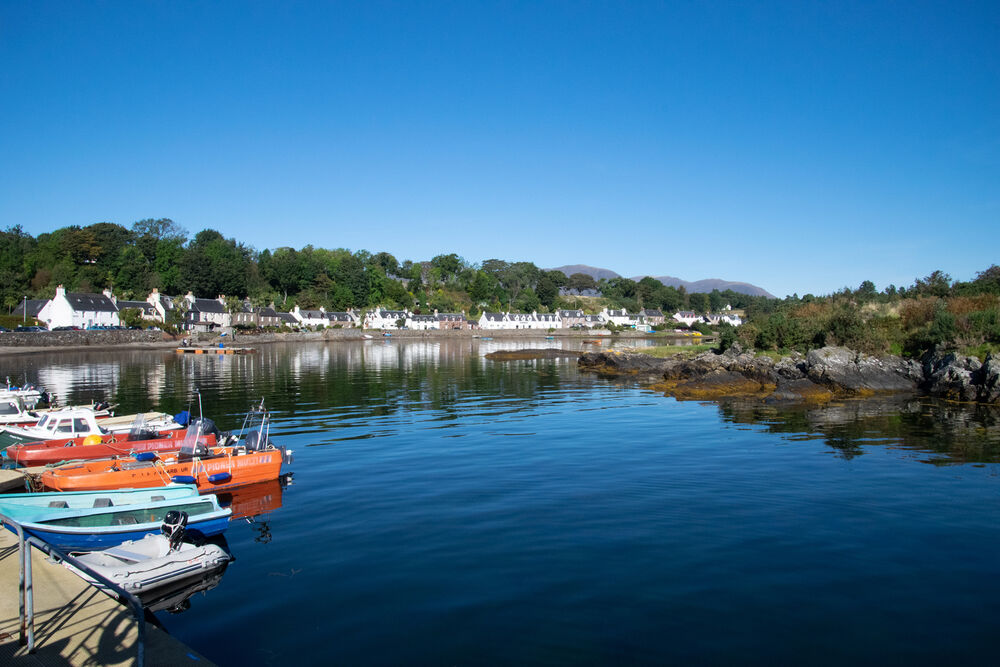 Largs, near Pollok House
One of our favourite beaches near Glasgow! Even if you're only in town for the weekend, you can easily make it out to this classic seaside resort, with its cafés, promenade and palm trees (yes, palm trees!), and then back into town to see places like Pollok House.
Culzean Beach, near Culzean Castle & Country Park and Robert Burns Birthplace Museum
One of our most expansive properties, Culzean Castle & Country Park, even has its own secluded beach – at low tide it's a great place to go rock-pooling. There are some interesting historic buildings along the shoreline (not to mention the exquisite clifftop castle) and you can visit nearby Robert Burns Birthplace Museum for even more history and heritage.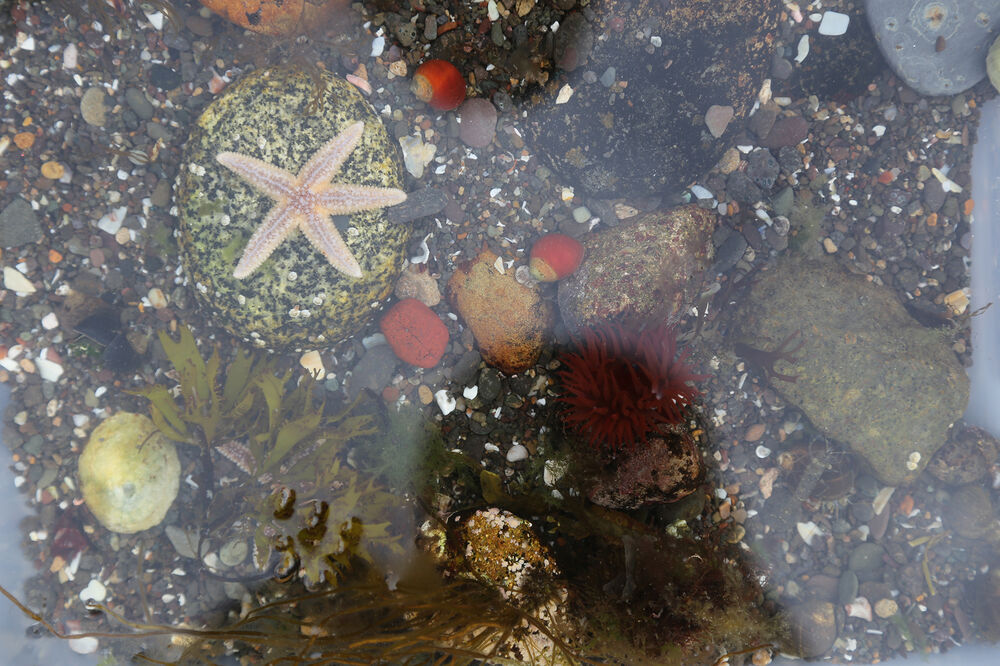 Culzean's rockpools contain all sorts of marine life
Rockcliffe, near Threave Garden & Estate
Of the many beaches in Dumfries & Galloway, Rockcliffe is a must-see. Cared for by the Trust, it's known as one of the most beautiful stretches of coastline anywhere in Scotland – the small beach is surrounded by wildflowers, woodland and all sorts of wildlife, from butterflies to birds. There's more inspiration to be found at nearby Threave Garden, too, which is home to glorious gardens and Scotland's only Bat Reserve!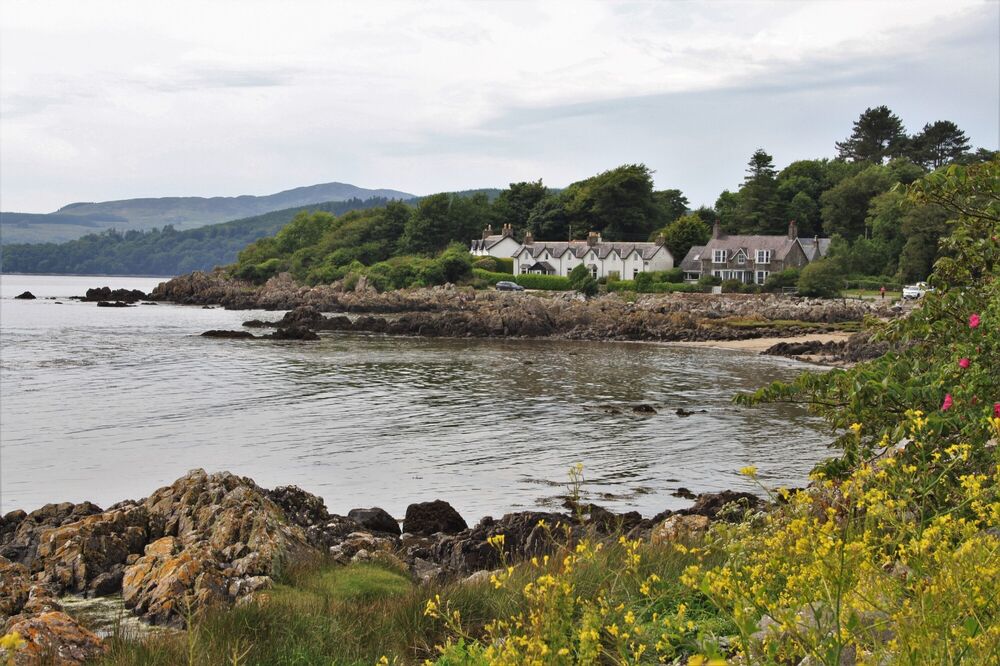 The sandy bay at Rockcliffe
Mellon Udrigle Beach, near Inverewe
Go the extra mile to reach this remote beach in Wester Ross, and you'll soon see the benefits. Visitors often have the place to themselves, and the views across the silver sands and turquoise waters are unlike anything you're likely to see anywhere else (so don't forget your camera). While you're in the area make sure you take the chance to visit the equally majestic Inverewe, with its kaleidoscope of exotic plants, which is less than a half hour drive away.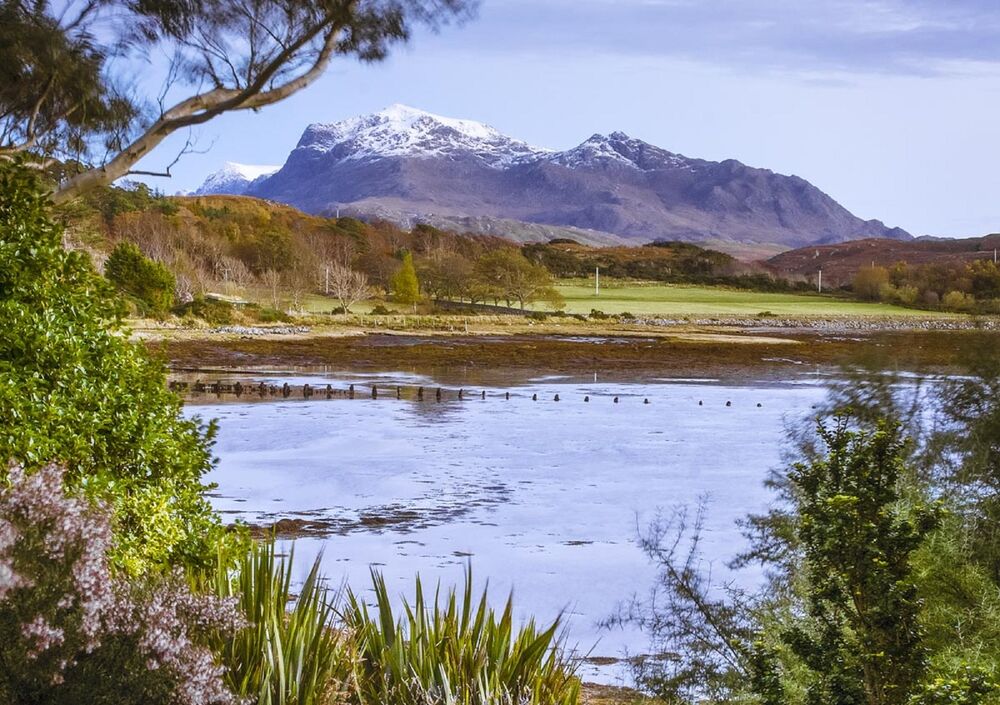 The shoreline of Loch Ewe around Inverewe Garden
Findhorn Beach, near Brodie Castle
The last beach on our list has it all – spectacular natural beauty, miles of open sands, great walks and wildlife-spotting, and a charming village where you can round it all off with an ice cream. Take your bucket and spade, along with a pair of binoculars, as there's a good chance you could spot some local dolphins! And if that wasn't enough family fun, head to nearby Brodie Castle for its Playful Garden and child-friendly activities.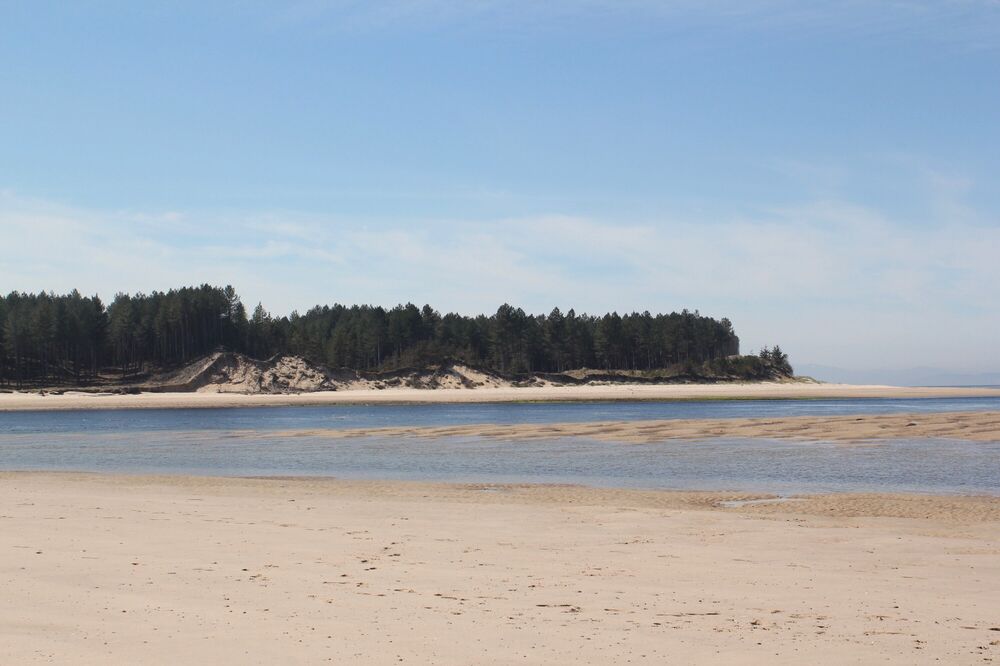 Search for Super Scottish beaches near you