Great family days out in Scotland

Looking for your next family adventure? With our guide to great days out, we've got you covered, whether you love playing in the great outdoors, immersing yourself in history or even trying a spot of set-jetting ...
Whatever you and your children like doing together, there are plenty of family days out to choose from all across Scotland.
At our amazing places you can travel through time, channel your inner soldier, navigate a woodland maze or lead your own wildlife expedition! To help you plan your next great day out, here's our pick of family activities and places to visit near you.
Whatever your perfect family day out looks like, you'll find it here.
Love looking for wildlife?
From brilliant birds to majestic stags, you'll find all kinds of amazing animals at our places. Some places are famous for certain species in particular, like St Abb's Head National Nature Reserve (near Edinburgh) with its enormous (and very noisy) seabird population; or Threave Garden & Estate, which is home to Scotland's only bat reserve.
Other places are great for spotting lots of different wildlife. Scotland's iconic 'Big 5' – red deer, red squirrels, otters, harbour seals and golden eagles – may all be seen at Inverewe. If you want to try and spot them all, don't forget to read our handy guide.
Want to get active in the great outdoors?
Walking and cycling are some of the most popular things for families to do in Scotland – and it's easy to see why, with all our beautiful outdoor spaces! Places like the Hermitage and Glencoe are perfect for family walks and bike rides, and Ben Lomond is a great choice for aspiring mountaineers looking to bag an easy (ish!) Munro. You can also check out our Top 10 Tips for enjoying your visit to the countryside.
And if you prefer to let your little ones go wild while you sit back and relax, we've got play parks at lots of our places, where they can run, jump and climb to their hearts' content. Take a look at this list of epic play areas and find one near you.
These family-friendly places have great facilities and plenty to keep everyone entertained.
Culzean Castle & Country Park
Like a historical wonderland, there's more to do at Culzean than you can fit in one day. A visit to this amazing castle and its grounds can include a play in Adventure Cove, feeding time at the Deer Park, sandcastles on the beach, afternoon tea at Home Farm Kitchen, and a peek at some of the antiques in the castle's collection. Younger visitors will enjoy spotting the Lego figures hidden about the castle.
See if you can spot the herd of friendly llamas!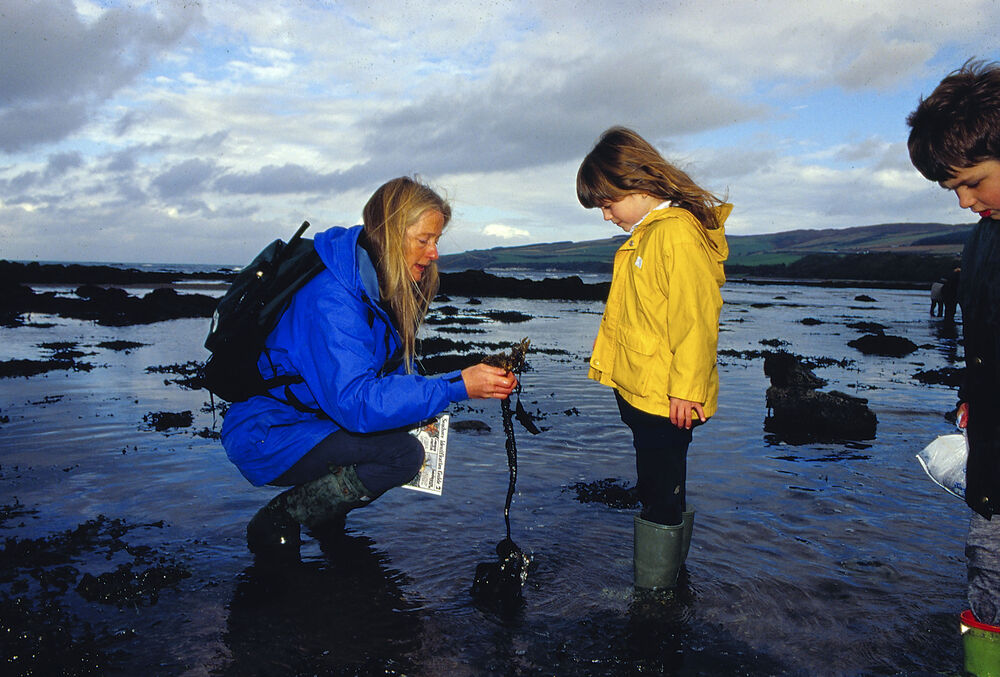 The Battle of Bannockburn
Perfect for history-lovers and battle experts alike, the award-winning Battle of Bannockburn experience lets you imagine what it was like to fight alongside Robert the Bruce. Witness the sights and sounds of medieval battle first-hand and hear from our expert guides about the strategies, weapons and armour that were used by soldiers on either side.
See if you can find the spot where, according to legend, Robert the Bruce raised his royal standard!
Brodick Castle, Garden & Country Park
For a family day out near Glasgow, Brodick Castle on the Isle of Arran provides plenty for you all to do together. The adventure begins with the ferry journey across from Ardrossan, then learn about intrepid Scottish botanists on the Plant Hunters' Walk, watch younger family members let off steam in the Isle Be Wild play area, hunt for mystical creatures on the Fairies and Legends Trail, and explore a Victorian arcade inside the castle.
See if you can find the silver dodo in the castle!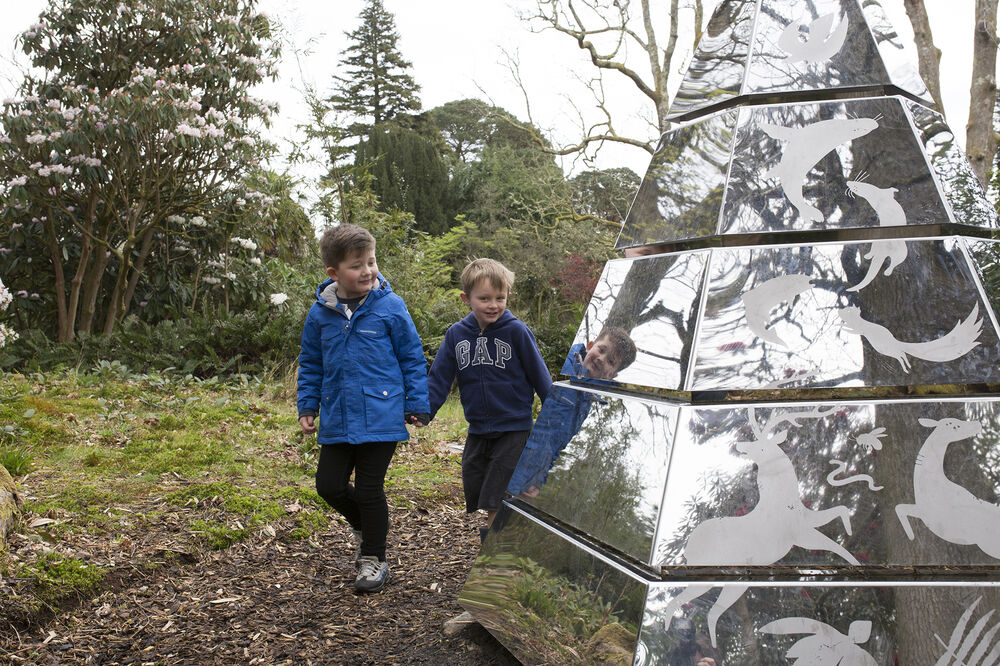 Robert Burns Birthplace Museum
Our museum celebrating the life and work of Robert Burns is great for visitors of all ages. In the main exhibition there are original manuscripts in the bard's own hand, interactive games, quizzes and even a jukebox that plays some of Burns's famous tunes. You can have your own shadow portrait made, walk the Poet's Path between the museum and cottage, and follow in the footsteps of one of Burns's most famous characters, Tam o' Shanter.
See if you can find the miniature version of the cottage where Burns was born!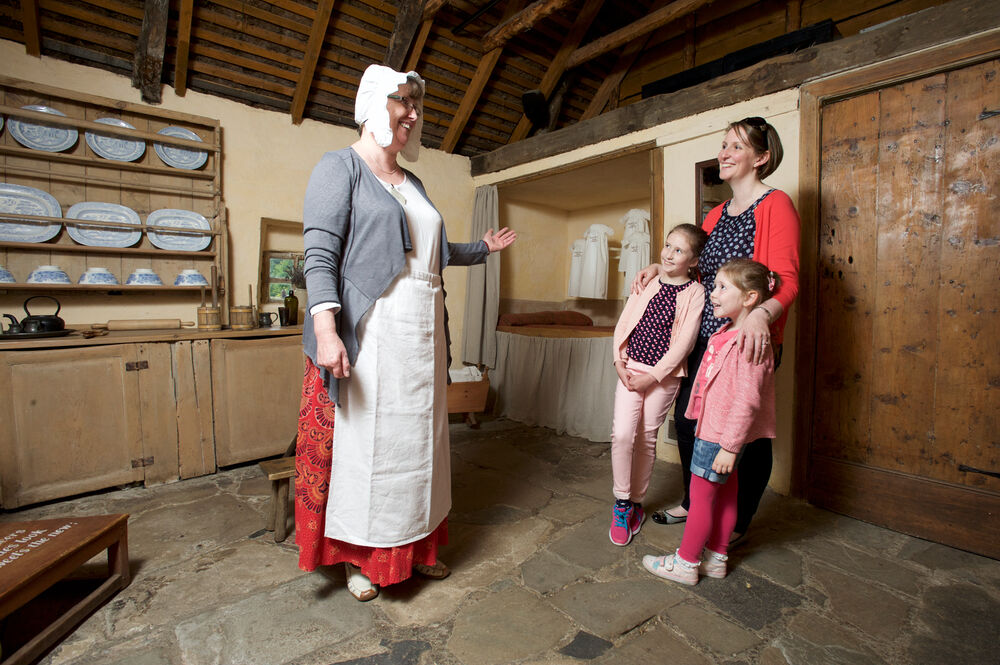 The Georgian House
For anyone visiting Edinburgh or looking for a family day out in the capital city, the Georgian House in Charlotte Square is one of the most famous buildings in the New Town. Great for older children, it shows what life was like for the influencers of 18th- and 19th-century Edinburgh – visitors can try on outfits from the period in the Activity Room and see what it was like to use quill pens and other Georgian objects.
See if you can find the large collection of copper jelly moulds!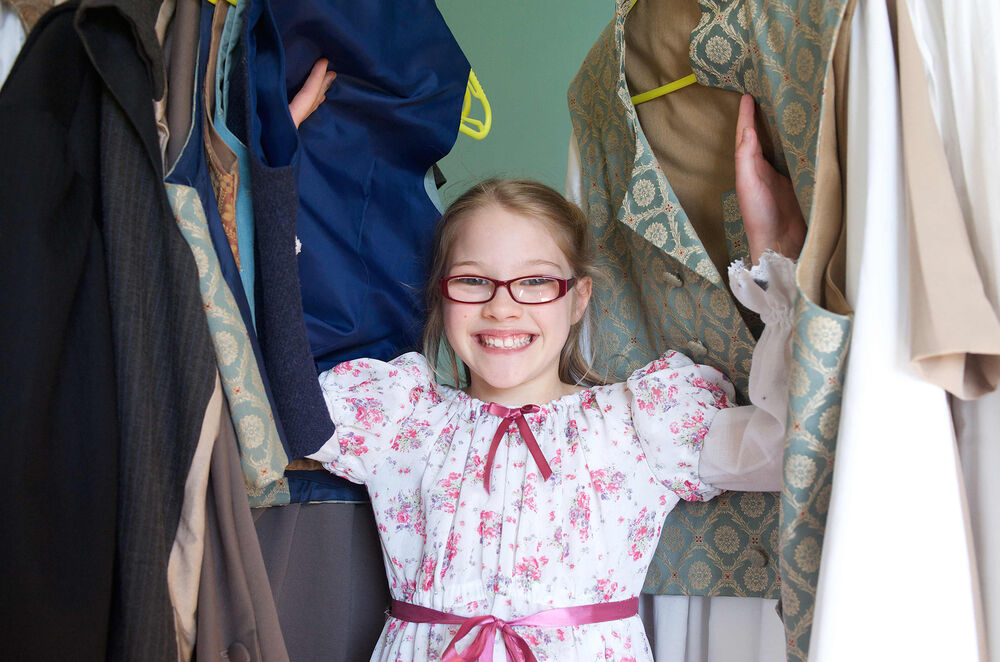 Want some more great adventure ideas? Head to our dedicated Things To Do page.
Please check opening times and available facilities before your visit on our property pages. Some parts of visitor attractions may not be fully operational as we carefully reopen after the lockdown.
And don't forget, you can enjoy free entry to all of our places, while supporting the vital work we do to care for them, by becoming a member.
Search for family days out near you