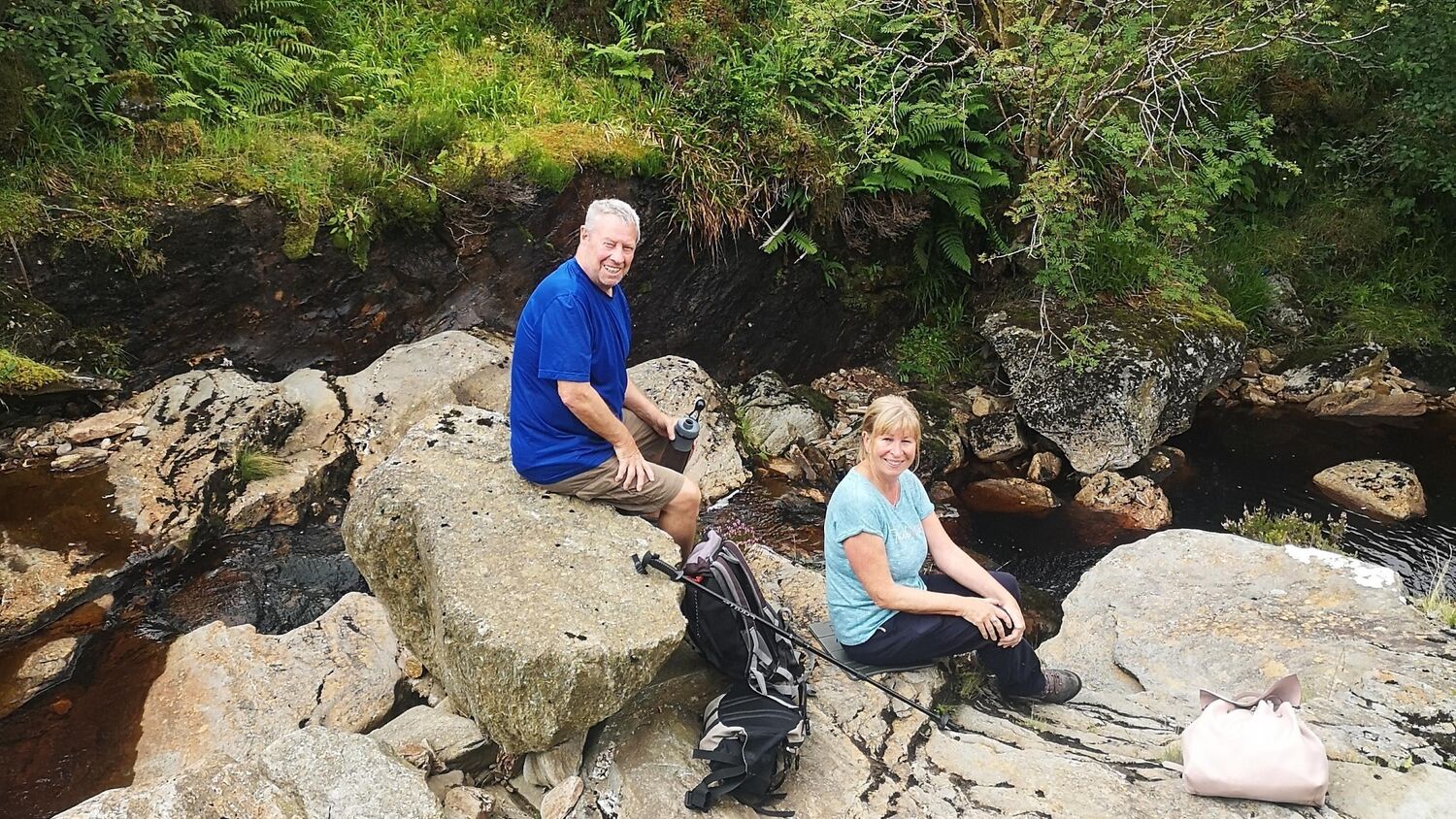 The Stirtons are walking enthusiasts and decided to Stride Out for Scotland in the Trossachs.
Our latest initiative encourages people to get outside and enjoy walking in some of Scotland's most beautiful scenery, while fundraising for our Save Our Scotland appeal.
Jim and Esther Stirton from Linlithgow are walking enthusiasts who have spent the past 20 years exploring every corner of Scotland. The couple decided to Stride Out for Scotland last month, against a breathtaking mountain backdrop.

Starting at the base of Glen Ogle, Jim and Esther hiked to Killin and back, making their way along forestry trails and then down to the Falls of Dochart, covering a total of 10 miles. Their route gave them incredible views of the Ben Lawers mountain range, which is under our care and protection.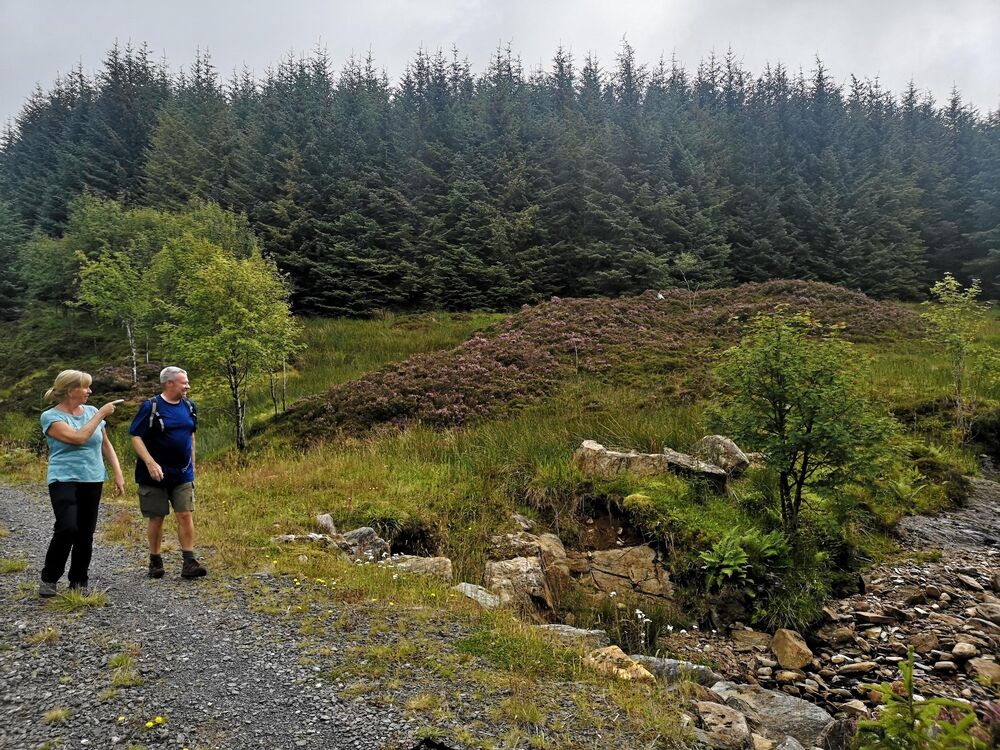 En route between Glen Ogle and Killin
Jim and Esther have always had an interest in the great outdoors, spending a vast majority of their time enjoying Scotland on camping and walking trips.
Quote
"There is no other country quite like Scotland. We are extremely lucky to have such fantastic landscapes on our doorstep and we wanted to give a little bit back."
Esther, a retired accountant, added: 'My favourite spot has to be the west coast – nothing beats it, and travelling to all the islands is definitely on our bucket list – especially Iona and Canna.'
Jim, a retired engineer, said: 'We have two grandchildren, aged 10 and 12, who we try and encourage to get out and explore. It's so important to enjoy the great outdoors and we, as a family, have found it very rewarding. Walking through a rural forest can be extremely peaceful, particularly hearing the wonderful sounds of the nearby river and waterfalls. Esther and I are always telling our family and friends to enjoy the vast landscapes and scenery that Scotland has to offer. It's so important we care for and protect them.'
A beautiful day for a walk!
From the beginning of lockdown, paid visits to our locations were reduced to zero, with visitors permitted only at free-to-enter natural heritage properties.
This has left the Trust in crisis, with a £30 million loss in essential income. The Save Our Scotland fundraising appeal hopes to raise a minimum of £2.5 million to ensure the continued protection of the properties and cultural heritage in our care.
Walkers can help raise vital funds for the ongoing emergency appeal by taking part in Stride Out for Scotland, which encourages people to enjoy all landscapes in Scotland, including those that are looked after by us. A free walkers' pack has been created that includes a variety of walks suitable for people of all ages – and fitness levels. Some tackle Munros, while others take you through woodlands and to breathtaking waterfalls. The pack also contains a spotter's guide and helpful information on how you can support us during these difficult times.
Share your Stride Out for Scotland pics on social media, tagging #NTSSOS and let us know about your walk.
Support us today
Your donation to help us protect everything that makes Scotland special and unique is more important than ever.
Donate now
Stay in touch
Be the first to hear about our latest news, get inspiration for great days out and learn about the work we do for the love of Scotland.