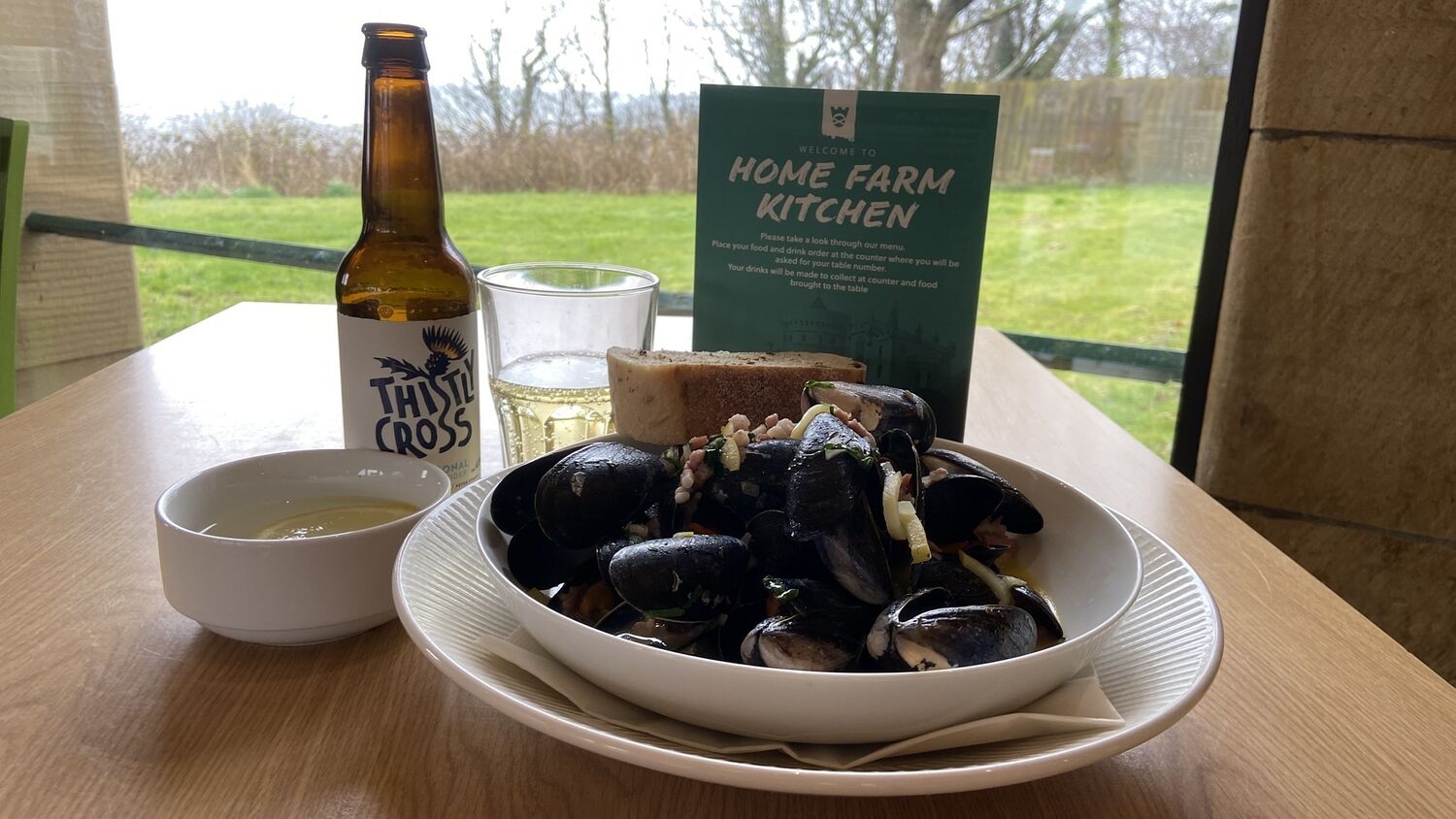 Head Chef Scott Murdoch shares his recipe for mussels inspired by Culzean, a classic take on the traditional French moules marinière.
Scott first came up with this idea while working as Head Chef at Turnberry Clubhouse – the dish was served in the Turnberry Lighthouse restaurant, overlooking the Firth of Clyde.
Scott has since adapted the dish after taking inspiration from Culzean Castle and the surrounding country park. The inclusion of apples is a nod to the orchards in the Culzean walled garden, and the mussels celebrate the rich marine heritage at this beautiful place. And of course, Scott uses delicious local Ayrshire bacon and Scottish Thistly Cross cider from Dunbar.
Ingredients
500g mussels
65g smoked Ayrshire bacon (roughly diced)
35g onions (diced)
35g coriander (roughly chopped)
45g apples (cut into strips)
35g butter
250ml cider
Scott's top tip: When purchasing mussels, be sure they smell like the ocean but not fishy.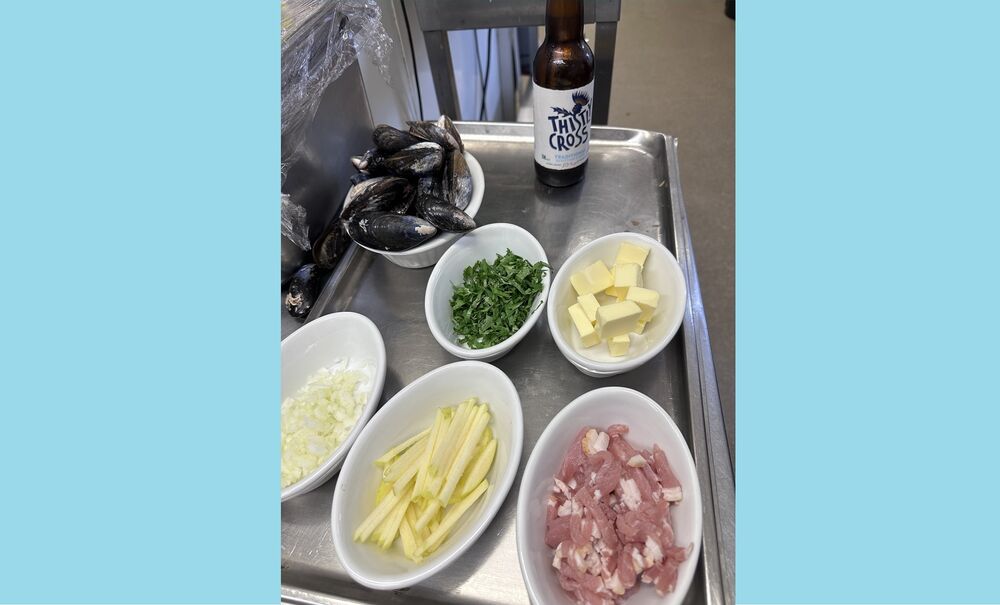 Method
1. Wash the mussels thoroughly in a bowl under cold running water, removing any barnacles and beards that are still present. Discard any mussels that float, including those that are open.
2. Drain the mussels in a colander.
3. Using a sauté pan with a tight lid, get the pan hot and ready to cook off the bacon until crisp. Then, using the bacon fat and oil, fry off your diced onions.
4. Add in the mussels, and then the cider. Cover and cook until the mussels are open.

5. Add the coriander, butter and chopped apples.
6. Cook for a few minutes to allow the butter and cider to emulsify.
7. Serve in a bowl, accompanied by warm crusty bread ... and maybe a wee glass of Scottish cider.
Stay in touch
Be the first to hear about our latest news, get inspiration for great days out and learn about the work we do for the love of Scotland.