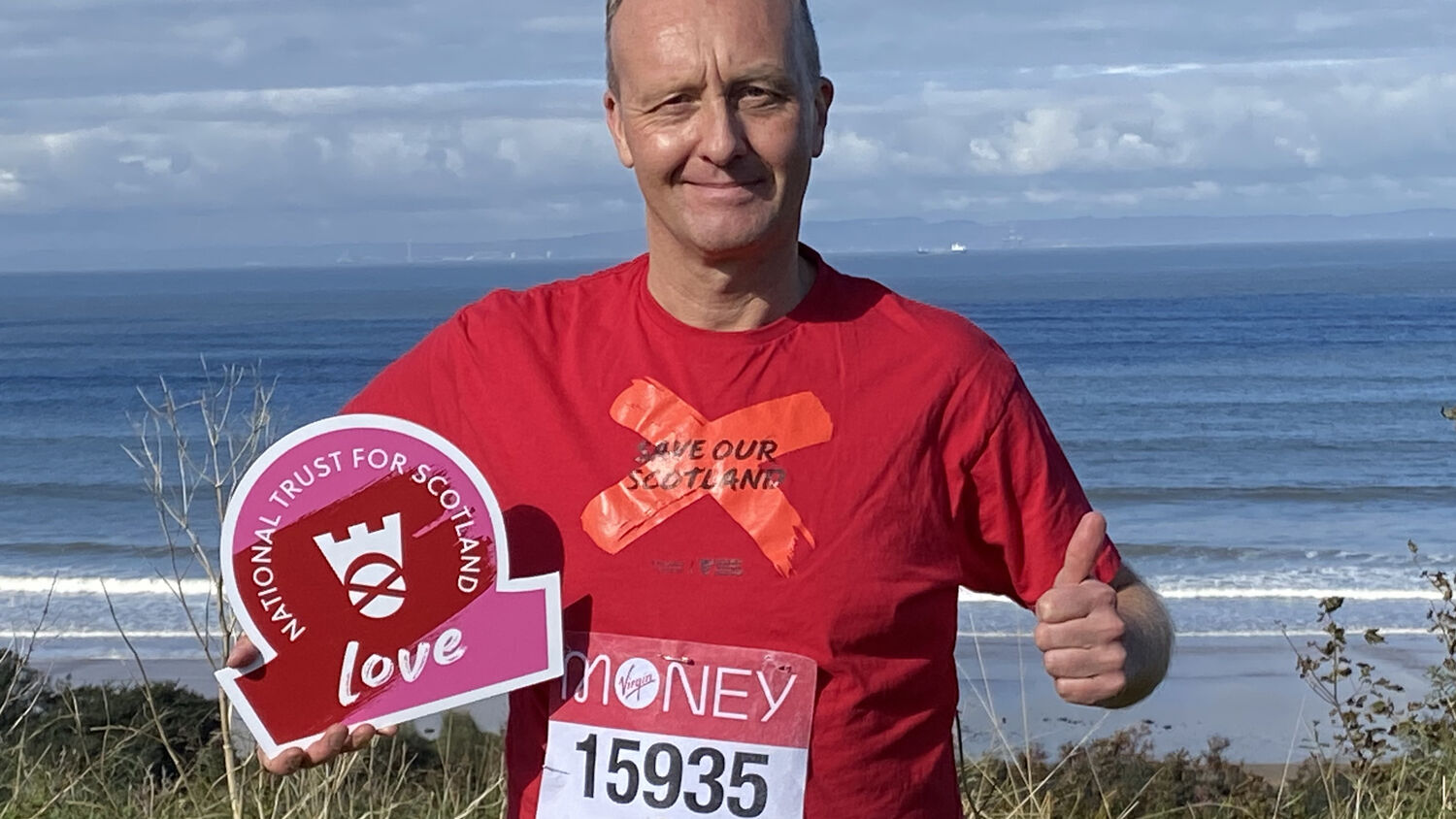 Trust Director Mark Bishop hit the streets of Edinburgh on 4 October 2020 to raise funds for our charity.
On Sunday 4 October, the first ever virtual London Marathon took place. Due to the COVID-19 restrictions, the 40th anniversary of this famous run could not be done in the streets of London. Instead, people ran the 26.2 miles their own way in over 100 countries around the world. Closer to home, Mark Bishop, one of the directors at the Trust, pulled on his running shoes to stride out for us in the final weekend of the Save Our Scotland appeal.
Here's Mark's story:
'I've been at the Trust for getting on for five years. The impact of the pandemic has been massive for so many businesses and charities. The Trust is not any different. We had over £20 million of our usual money from visitors not happen this year. The Save Our Scotland appeal has been an important part of our fight back. Our SOS to our members and the people of Scotland has raised over £3.4 million. This amazing figure made up of many donations, plus the £3.8 million generously given by the Scottish Government, has gone a long way to helping plug the £20 million gap from not being able to have visitors for the majority of the season.
'As the director who oversaw the SOS appeal, I have been inspired on a daily basis by the hard efforts of the whole Trust team who worked on this appeal at great speed and with continuous attention to detail. But doing the day job and playing a direct personal part felt different. That's why I signed up for the virtual London Marathon when it was announced in August. This did not give me much time to get the training programme together. Come the big day, I somehow knew I would not be able to run the full distance without a break. So I decided to start early at 12.30am and run out into the dark and appallingly wet night.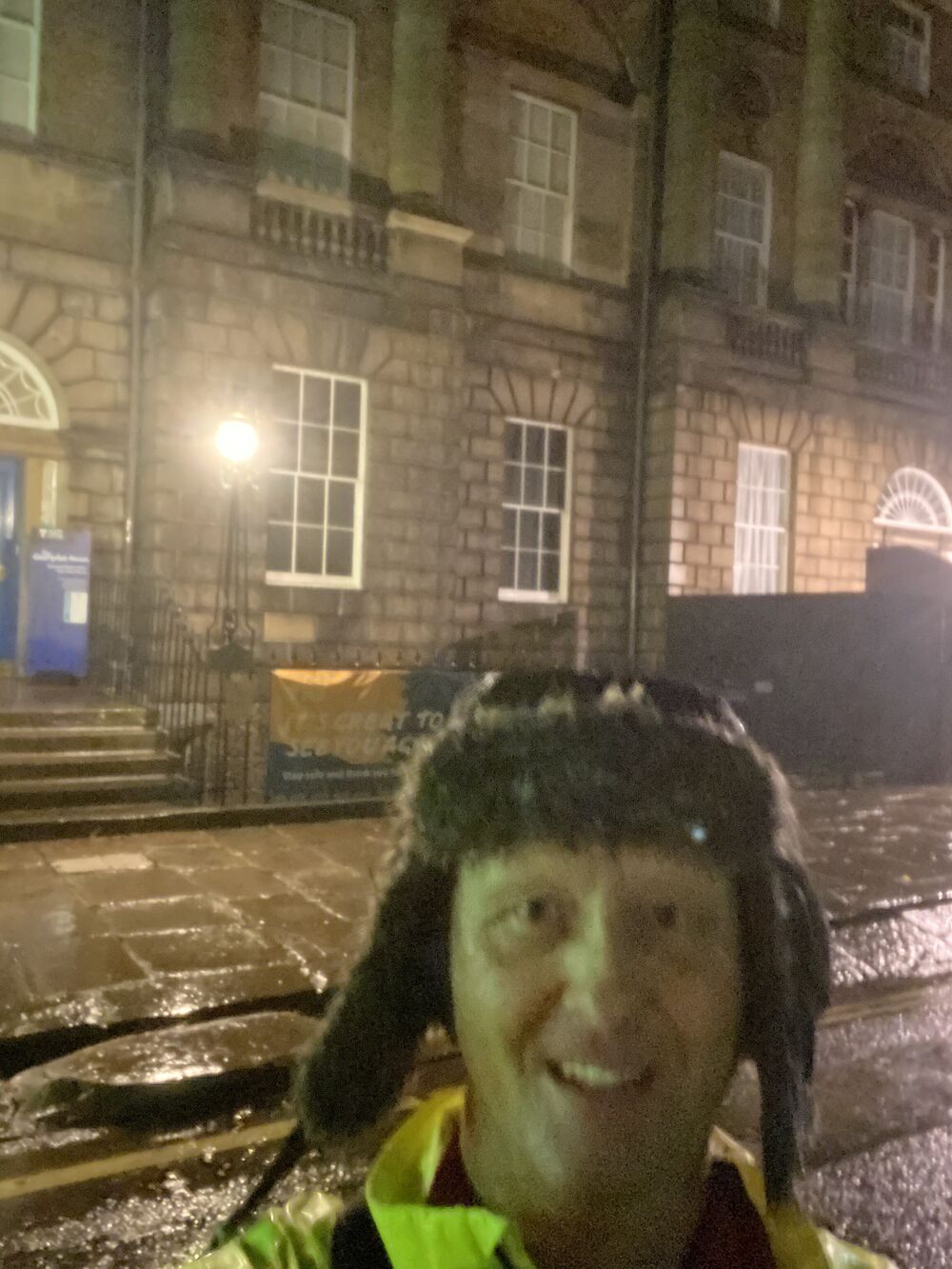 Mark braved an early start and heavy rain on his 26.2 miles.
'My run took in four Trust places in and around Edinburgh, starting off with Malleny Garden which is close to where I live in Colinton, before dropping down to Newhailes in Musselburgh, up the punishing climb of the Royal Mile to get to Gladstone's Land, and then through a soaked and deathly silent Princes Street at 4am to stop off at the Georgian House in Charlotte Square. I went back home with 18 miles run, for a change of clothes and a few hours' break which was completely in the rules of the virtual run (honest!) before hitting the streets again, taking in the Union Canal and back home via the beauty of Scotland's largest mural along the walls of Colinton Tunnel.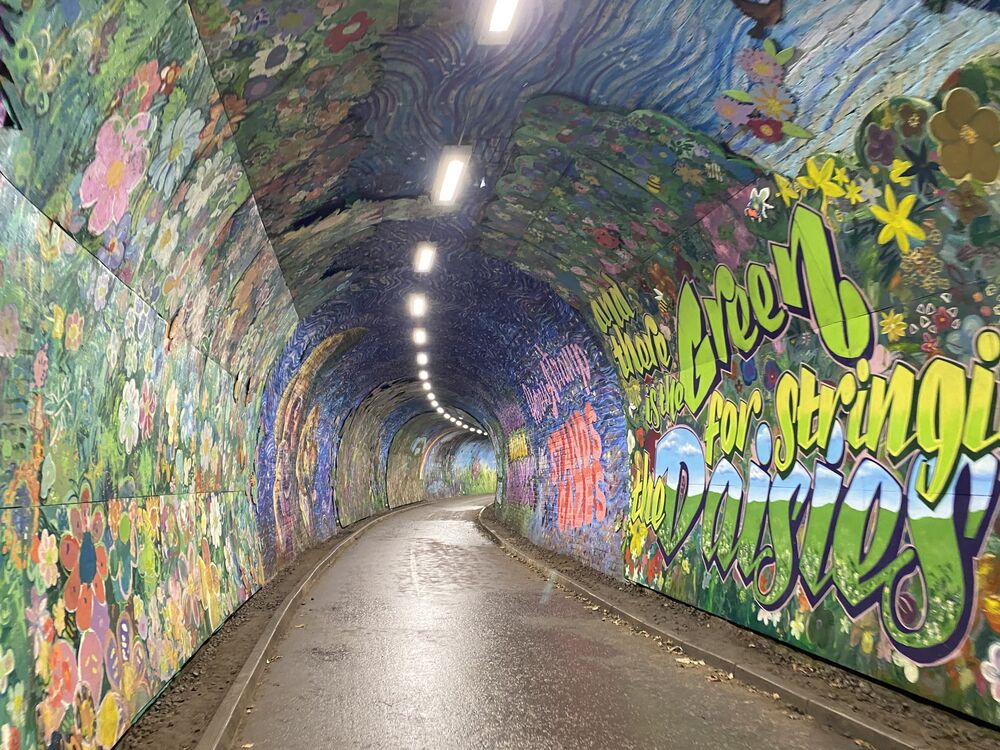 The Colinton Tunnel was close to home.
'I've had donations from family, friends, colleagues at the Trust, companies who help us do what we do, and from supporters as far away as America. Raising getting on for £1,500 made the run feel worthwhile because when you're passionate about what a charity exists to do, I believe it's important to help raise a few pounds to support its purpose.
'In the years to come, I am sure the Trust will inspire many more people to not just visit us, but to increasingly run, cycle and experience the Trust in ways that promote fitness and raise funds while doing so too. For now, though, I'll have a few days away from my trainers so that I can nurse my tired legs back to life!'
Support us today
Your donation to help us protect everything that makes Scotland special and unique is more important than ever.
Donate now
Stay in touch
Be the first to hear about our latest news, get inspiration for great days out and learn about the work we do for the love of Scotland.