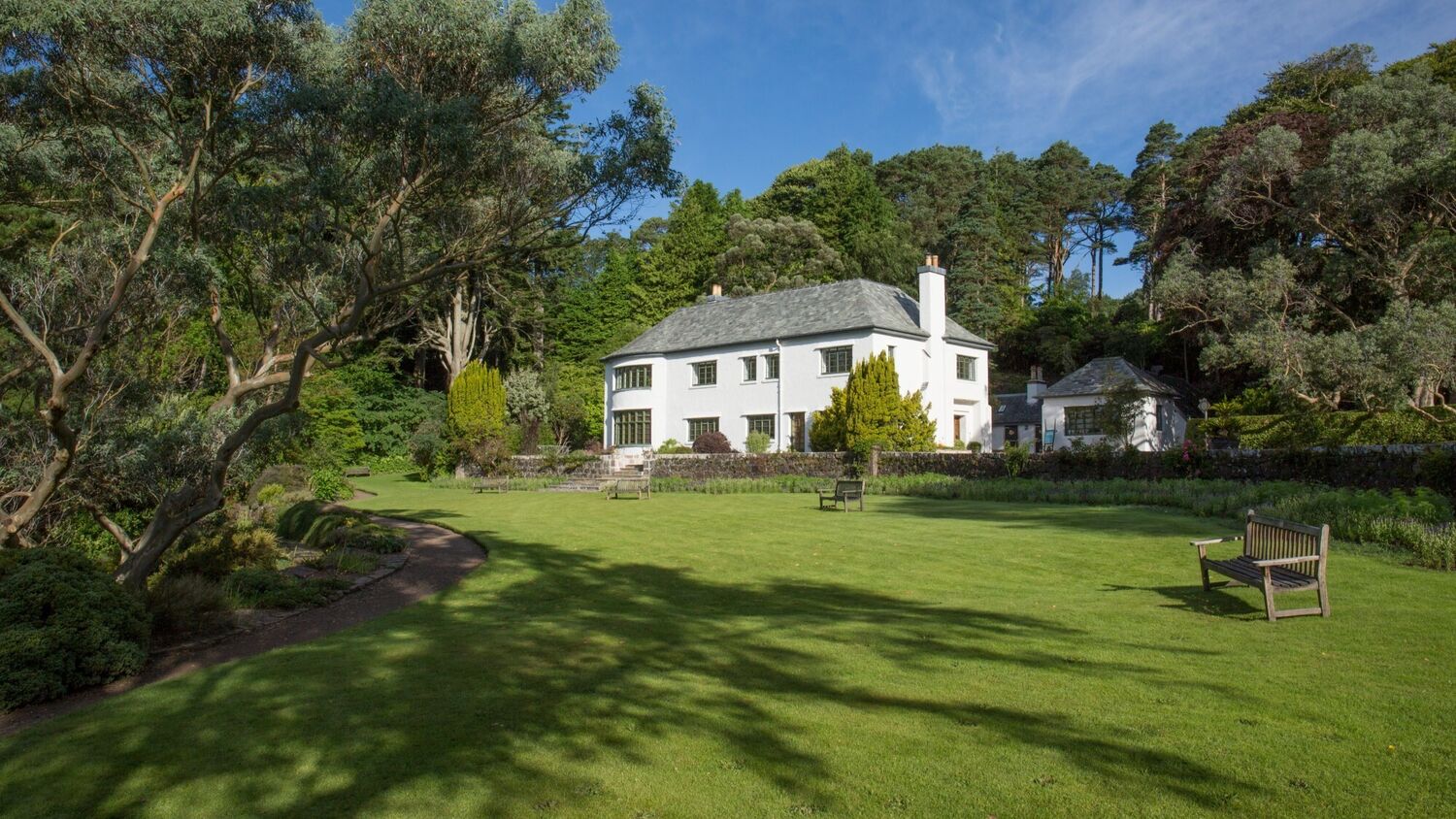 The Sawyer Gallery at Inverewe Garden will reopen its doors to the public after a two-year break due to the pandemic. An exciting programme of exhibitions has been lined up to delight art lovers throughout the 2022 season, starting on Monday 11 April.
Inverewe Garden on the wild north-west coast of Scotland is a perfect setting for inspiring art and creativity. At its heart is Inverewe House – a museum with a twist – and the adjacent Sawyer Gallery, which hosts exhibitions that reflect the characteristics of the garden and surrounding environment. In this special commemorative year, the centenary of the death of the garden's creator Osgood Mackenzie, Inverewe will celebrate its fascinating development from a barren landscape to what it is today: a showcase of horticultural magnificence.
The first exhibition of the season features not 1 but 15 artists in a show entitled Trees Meet Sea. It is an innovative collaboration between Mandy Haggith, a poet based in Assynt in north-west Sutherland, and 14 other artists. A wide range of media will be represented in the show, which runs from 11 April until 31 May, with each artwork celebrated in a poem written by Mandy.
Participating artists include ceramicists Lotte Glob, Fergus Stewart and Kirsty O'Connor; woodsman Chris Goodman; metal sculptor Helen Denerley; painters James Hawkins, Peter White, Kathy Sutherland and David Sandum; filmmaker Bill Ritchie; textile artist Jan Kilpatrick; as well as the Inverewe artists-in-residence: Ann Coomber, Dorje Khandro Dawid and Lynn Bennett-Mackenzie.
For further information about the exhibitions and the artists, please see the Galleries at Inverewe website.

The second exhibition – Moments in Time – features work by local artist Rosanne Wiseman, who will present her interpretations of the landscape around Loch Ewe using collage and mixed media. It runs from 4 June to 2 August.
Mairi Sawyer, who helped create the world-famous Inverewe Garden along with her father Osgood Mackenzie, will be celebrated in the final exhibition of the season, opening on 6 August. A Portrait of Mairi Sawyer will see a collaboration by painter Erlend Tait and printmaker Pamela Tait offering their interpretations of the garden and the woman behind it.
The Sawyer Gallery is one of two galleries located at Inverewe House, Mairi Sawyer's former home, in the grounds of the award-winning garden. Martin Hughes, the National Trust for Scotland's Operations Manager at Inverewe and Corrieshalloch Gorge, said: 'It's wonderful to be able to welcome people back to the Sawyer Gallery at Inverewe. We have a fantastic programme of exhibitions planned and we're delighted to be able to display them here in this very special setting.'
Quote
"The past two years have been challenging for everyone but we hope that the return of inspiring art to Inverewe will provide a bit of a salve for the soul, as well as the eyes."
Operations Manager, Inverewe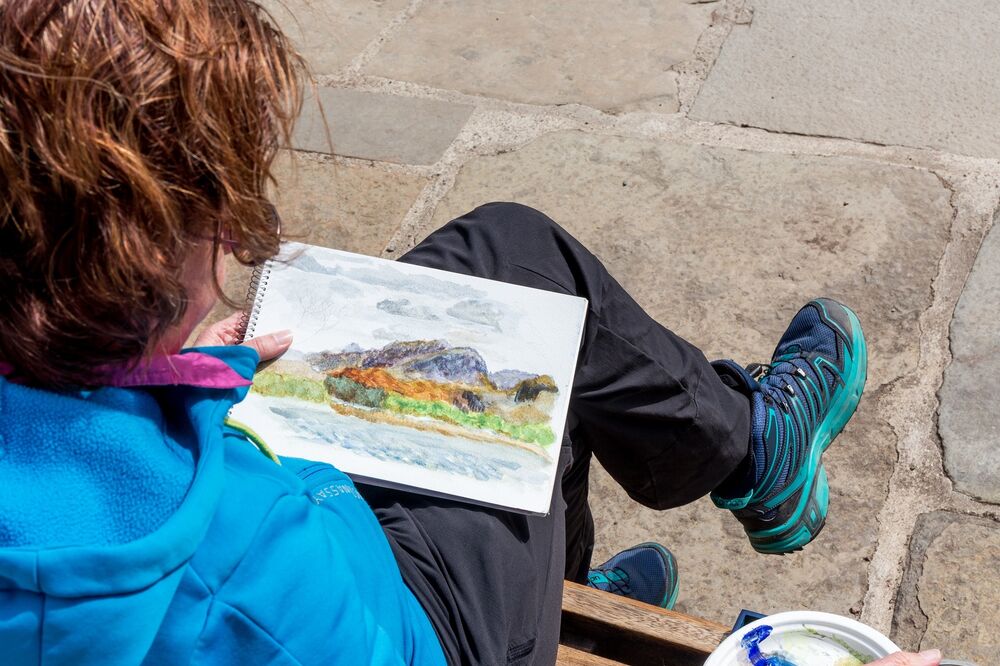 Many visitors love to just relax and be inspired.
Stay in touch
Be the first to hear about our latest news, get inspiration for great days out and learn about the work we do for the love of Scotland.