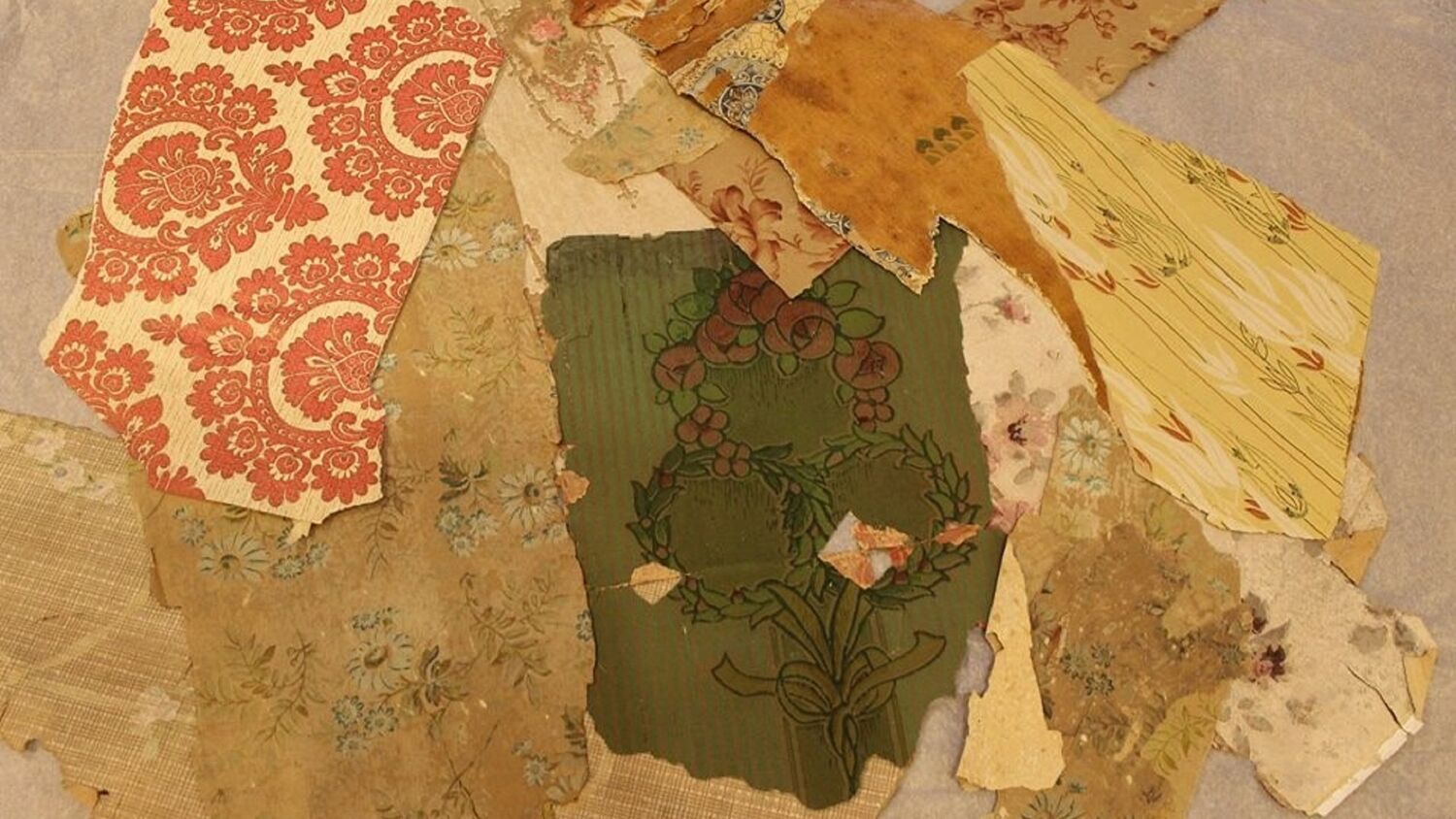 Tenements have been part of life in Glasgow since the 1800s and are a familiar part of the cityscape. But what about the inside? What do we really know about how people chose to decorate these compact homes?
At the Tenement House in Glasgow we are fortunate to have been left a few clues in the form of old wallpapers. Some have been re-created for the interiors visitors see today. Other scraps are tucked away in our store, offering a tiny glimpse of former tastes.
A detail of beautiful Glasgow Style roses against a striped green background
One of the best of these has a design of beautiful dark pink roses arranged in a wreath, set against a dark green background and reminiscent of the early 20th-century Glasgow Style. Other pieces are less distinctive, although most are variations on leaves and flowers. They would have brought much-needed colour into rooms that were originally subdued under gas light. The kitchen and hall wallpapers were varnished to make them easier to clean and more hard-wearing.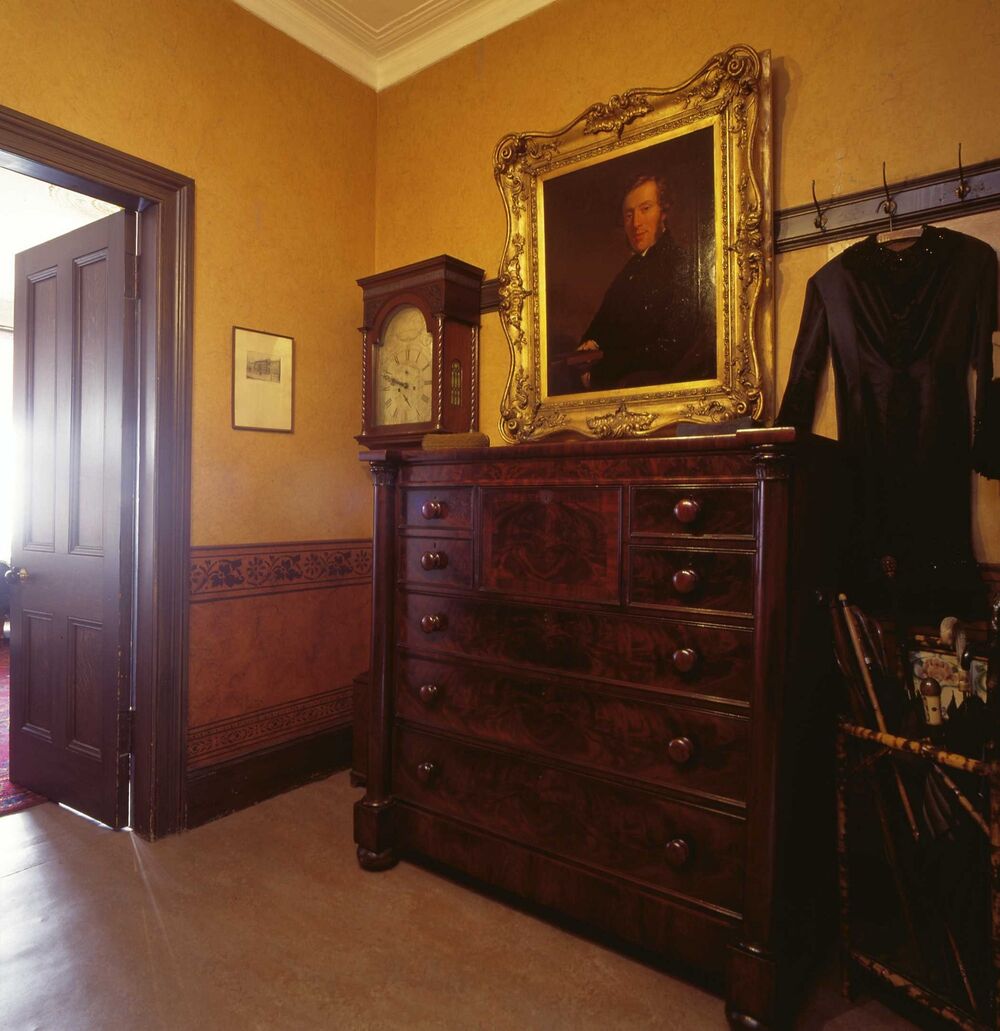 The hall in the Tenement House, re-created with the wallpaper scheme from the end of the 19th century.
Of course, the Tenement House is just one tenement home among the many thousands that spread across the city. Occasionally, a black and white photograph gives us a further glimpse of a patterned wall, with wallpaper turning up in even the most modest, single-roomed homes. In many tenements, the kitchen doubled as a living and sleeping space and was often decorated with wallpaper to reflect these functions. The colours can only be imagined.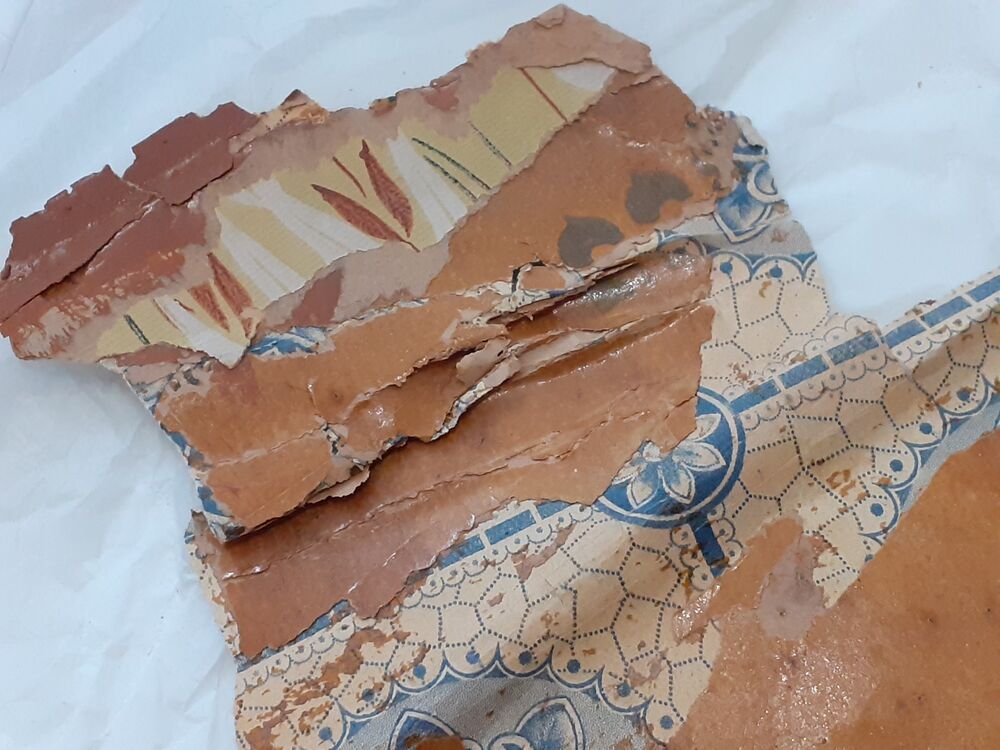 Layers of wallpaper from the kitchen, showing changes in early 20th-century style
At the National Trust for Scotland, we're curious to know more about the decorating choices of the past, and we're calling on the people of Glasgow to help.
Do you have scraps of old wallpaper in your house? Did your family keep receipts for wallpapers purchased before 1950? Do you know how your tenement used to be decorated and do you have a story to tell? If so, we'd love you to share your finds on our Facebook post.
Together, let's start to build a picture of interior decorating, tenement-style.
Stay in touch
Be the first to hear about our latest news, get inspiration for great days out and learn about the work we do for the love of Scotland.