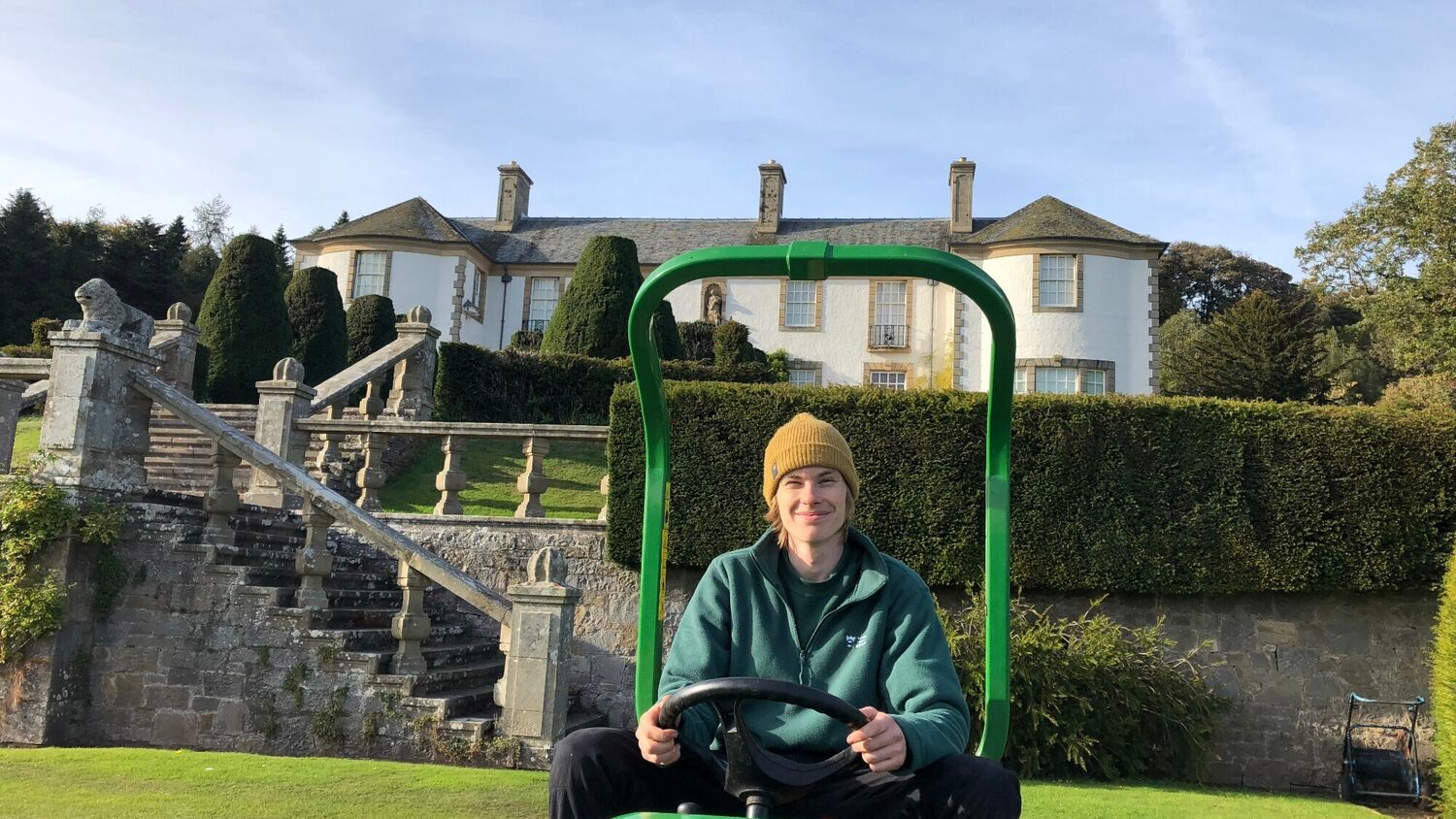 We're delighted to offer more places on our Garden Apprenticeship programme for young people. Are you interested in building the future of heritage gardens with us?
We all know how tough the last year or so has been, and one of the hardest hit groups has been that of young people. That's why I'm so pleased that we're opening recruitment to our Garden Apprenticeship programme from 4 June to 2 July 2021. Aimed at 16–24-year-olds (or up to 29 if disabled or care-experienced), we hope this opportunity will both provide us with the future professional gardeners we need and set some young people on a rewarding career path.
For young people struggling to finish their education and facing an uncertain world of work, this has been such a difficult time. Those of us who have spent a lifetime in horticulture know just how rewarding a career it can be and we never tire of encouraging others to follow in our footsteps! We are extra motivated to do this, knowing there is a shortage of professional gardeners in the heritage sector with the skills we need to look after our special places.
We want to ensure our amazing gardens and designed landscapes will be well looked after in the future, which is why our Head Gardeners are so keen to develop new talent. So if you know of a young person for whom this opportunity might be the perfect launch-pad, please pass the word on!
Garden Apprentice at Pitmedden Garden in Aberdeenshire
We have some new training locations on offer this time, as well as some past favourites. Arduaine Garden, near Oban, Geilston Garden, near Helensburgh, Brodie Castle, near Forres and Falkland Palace Garden in Falkland are joining the programme for the first time, while Crathes Castle Garden and Pitmedden Garden join again, as their existing Garden Apprentices are due to finish in August.
Find out more details of all our Garden Apprentice vacancies.
We wish we could open this opportunity to older applicants too, as we know many people have been rethinking their existing career paths during these past months. However, as a charity, we're dependent on the financial support given to our training provider SRUC Oatridge College by Skills Development Scotland and this is targeted at younger age groups –it's what makes the formal training element of our programme possible. We're also very grateful to a donor who has generously supported travel to college and accommodation there, as well as extra experiences for our existing Garden Apprentices.
There are other routes into a gardening career for those looking to change track later on in life. It could be a training course at a local college or university, or distance-learning. A good place to start looking is the Grow Careers page of the Chartered Institute of Horticulture. Volunteering at a local Trust garden can be another way to build some experience – that's how I started!
I love this place
By joining the National Trust for Scotland, you can protect the places that matter to you and experience the best that Scotland has to offer.
Join today
Stay in touch
Be the first to hear about our latest news, get inspiration for great days out and learn about the work we do for the love of Scotland.