We're taking responsible action to tackle plant disease at Arduaine Garden.
Work to tackle a damaging plant disease gets underway at the National Trust for Scotland's Arduaine Garden in Argyll next week.
The move is the latest step in our plan to manage the outbreak of Phytophthora ramorum, more commonly known as sudden oak death. The Trust has been managing the disease – which has affected a number of forests – at the garden since it was first discovered in Scotland.
Now moving into full-scale operation, we will commence the felling of around 900 Japanese larch trees (Larix kaempferi) at Arduaine Garden as part of an innovative four-year plan to protect one of Scotland's most special gardens, while boosting its biodiversity and resilience.
Making up much of the 'shelterbelt' which enables Arduaine Garden to grow its unique mix of plants, the larch species is particularly prone to disease. Arduaine was the first garden where P. ramorum was found in Scotland but it was on Viburnum and Rhododendron. The first finding of P. ramorum on larch in Arduaine was in early 2012. The disease spread and in 2016 a statutory notice for the trees' removal was issued.
Trust arborists and horticultural experts will uproot, process, and then mill the affected trees on site. This will kill disease in the wood, allowing it to be recycled and transported for other purposes without fear of spreading infection.
Among a variety of uses for the felled wood will be the creation of an organic, Queensferry Crossing-inspired windbreak to replace the larch shelterbelt.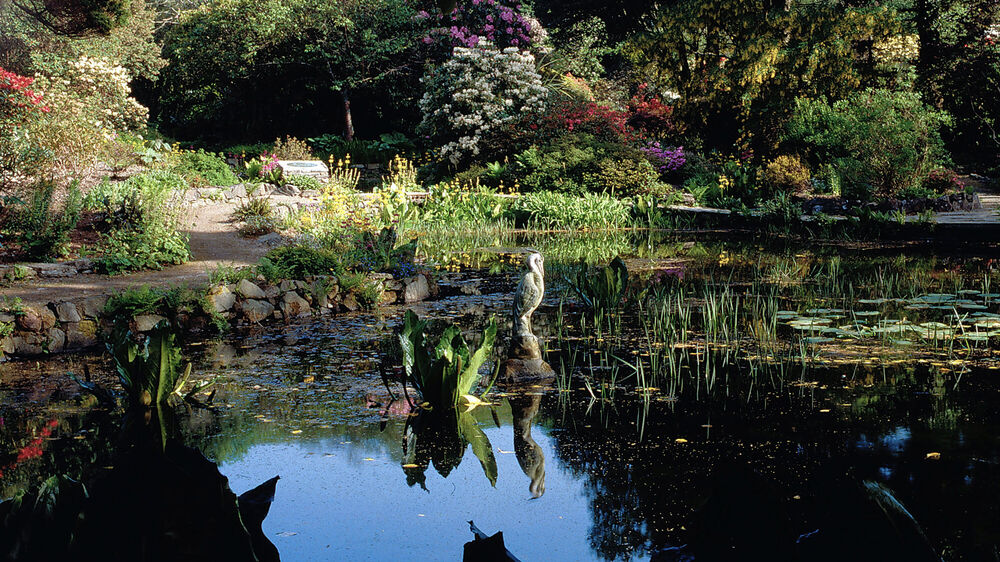 Arduaine Garden's shelterbelt will be removed and replaced with different species
Simon Jones, Gardens and Designed Landscapes Manager at the National Trust for Scotland, said: 'We're doing what is scientifically and morally right for the state of plant health in Arduaine Garden and beyond. While we can't be definitive about removing disease from the property altogether, this innovative approach will go some way towards helping us protect this historic garden from future outbreaks of sudden oak death, by creating a more diverse and resilient arboretum.'
First established in 1898 by James Arthur Campbell and continued by two succeeding generations of his family, Arduaine Garden is home to a host of tree and plant species that are rarely seen in Scotland. The collection includes species from as far away as East Asia and South America, including a renowned selection of rhododendrons.
The £250,000 project at Arduaine Garden is part of the Trust's programme to invest almost £60 million over the next five years.
Quote
"These are the first steps in what will be a long and thorough process – it's important that we get this right for the future of the garden."
Simon added: 'It's another example of how we're investing significantly in Scotland's natural heritage, to maintain and enhance the way we celebrate its history and culture for current and future generations.
'We very much see the project at Arduaine Garden as an exemplar of what we do for the love of Scotland and what a designed landscape could look like in the future. It will also go some way towards forming how the National Trust for Scotland goes about conserving many other parts of our natural environment.'
Our Strategy
Our new strategy – Nature, Beauty & Heritage for Everyone – provides a framework for the future of the National Trust for Scotland as we look towards our centenary in 2031.
MORE
Stay in touch
Be the first to hear about our latest news, get inspiration for great days out and learn about the work we do for the love of Scotland.