We've created a garden with a difference – go down the rabbit hole at Brodie Castle's Playful Garden for family fun.
Last week, the Trust celebrated the opening of this fantastic project with a Playful Party at the Moray estate of Brodie Castle.

The £2.8 million Playful Garden opened at Easter 2018. Supported by the Mutch Bequest, it's part of a programme of investments at Trust sites across Scotland, all aimed at improving the visitor experience, attracting new audiences and encouraging visitors to come back again and again.
Inspired by the stories of the castle and the Brodie family, the garden is full of quirky characters and memorable details that make it a completely unique experience. Visitors can meet Brodie Bunny, Scotland's largest rabbit sculpture at a mighty 6.5 metres long. There are unicorns, orang-utans and toads to meet, as well as a mini Brodie Castle to clamber on. The twinkling sounds of xylophones ring out over the garden, creating a special atmosphere.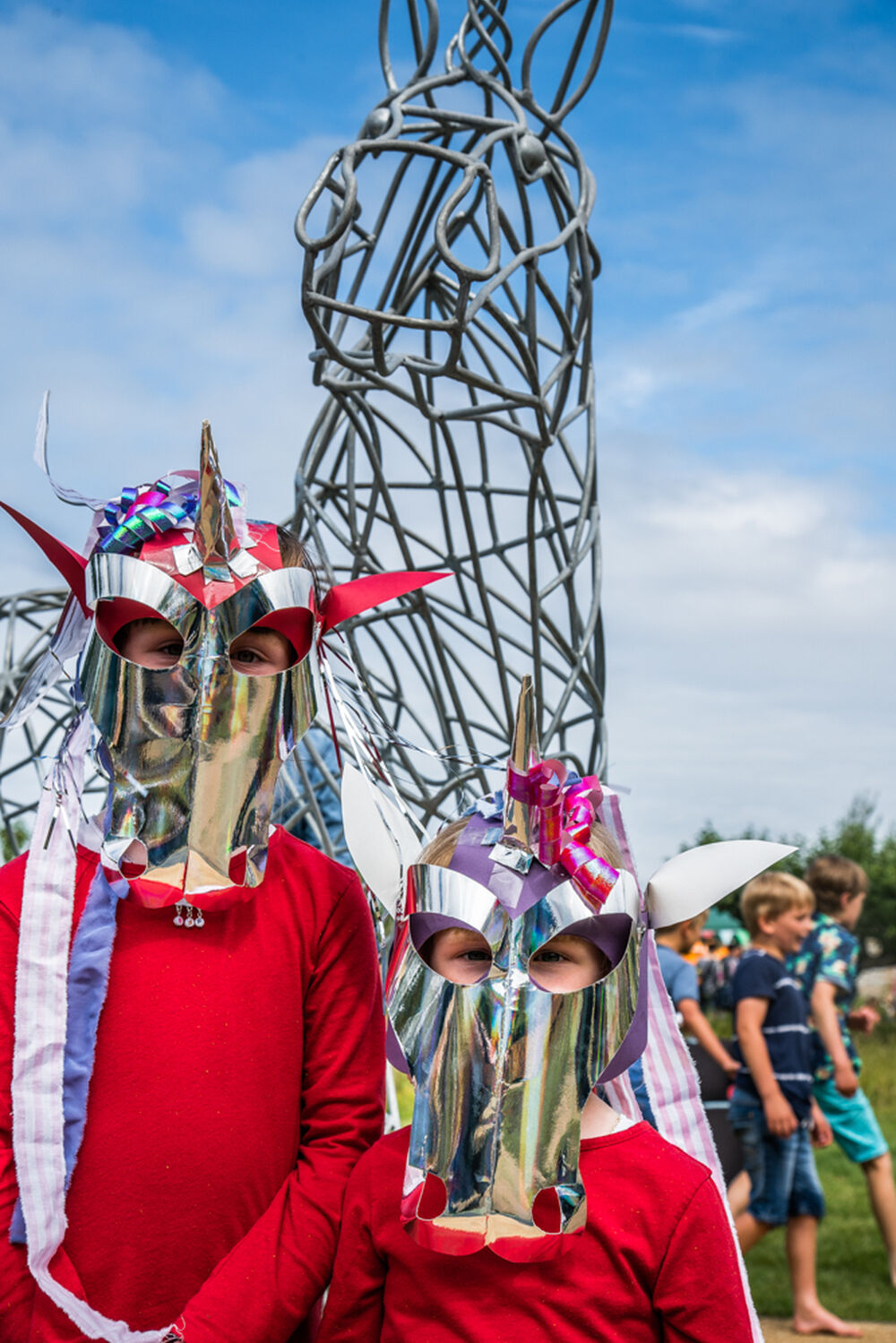 Unicorns galore at the Playful Garden
Quote
"The Playful Garden is a great example of the focus the Trust is putting on improving the visitor experience, all part of our new strategy. The response from visitors has been really positive – we've seen an increase in visitors since opening and the other improvements around the estate are also going down well. We've got lots more planned for the North-West area over the coming months too."
The Playful Garden is also home to one of Brodie's most important collections – the National Daffodil Collection. Blooming in springtime, the collection features 400+ types of daffodil, which were carefully built up by Major Ian Brodie of Brodie.
The new visitor centre at the entrance to the garden has a welcoming bright café, a retail area with many products featuring the Playful Garden characters, and the names of many of the Brodie daffodils around the walls. There's also an indoor soft play area, making it a great year-round destination for young families.
Alice and her pals went down the rabbit hole for the launch of the Playful Garden.
The National Trust for Scotland works every day to protect Scotland's national and natural treasures. From coastlines to castles, art to architecture, wildlife to wilderness, we protect all of this for the Love of Scotland.
In Our Strategy for Protecting Scotland's Heritage 2018–23, we set out how we're planning to work towards our vision that Scotland's heritage is valued by everyone and protected now, and for future generations.
Stay in touch
Be the first to hear about our latest news, get inspiration for great days out and learn about the work we do for the love of Scotland.