Morton Schools Project – Technologies (ages 5–8)
We suggest that these activities would be most suitable for children aged 5–8, but please feel free to explore all the articles in this series.
These activities are inspired by photographs and cameras from our historical collections. We've included a selection of relevant images here, but you can view the full gallery. You're welcome to use any of the images from the gallery as inspiration for these activities.
The times suggested beside each activity are intended to be a guideline; you're welcome to spend as much time on each activity as you like.
This daguerreotype from 1860 shows Mrs Agnes Toward as a child. Daguerreotypes gave one-off images formed when light struck a specially treated metal plate. National Trust for Scotland: Tenement House
Activity 1
(5–15 minutes)
Photographs have changed a lot over the last 160 years, as you can see by looking at the History of Photography at the National Trust for Scotland gallery. Using online resources, books and your own knowledge, write down the meaning of the following words:
Daguerreotype
Negative
Positive
Print
Digital photograph
Now have a look around your own house – do you have any photos?
Are they physical or digital photos? Negatives or prints? When was the oldest one taken? What about the most recent one? How does this compare to the ages of the photos in the gallery? Are any of your photos similar to the ones in the gallery?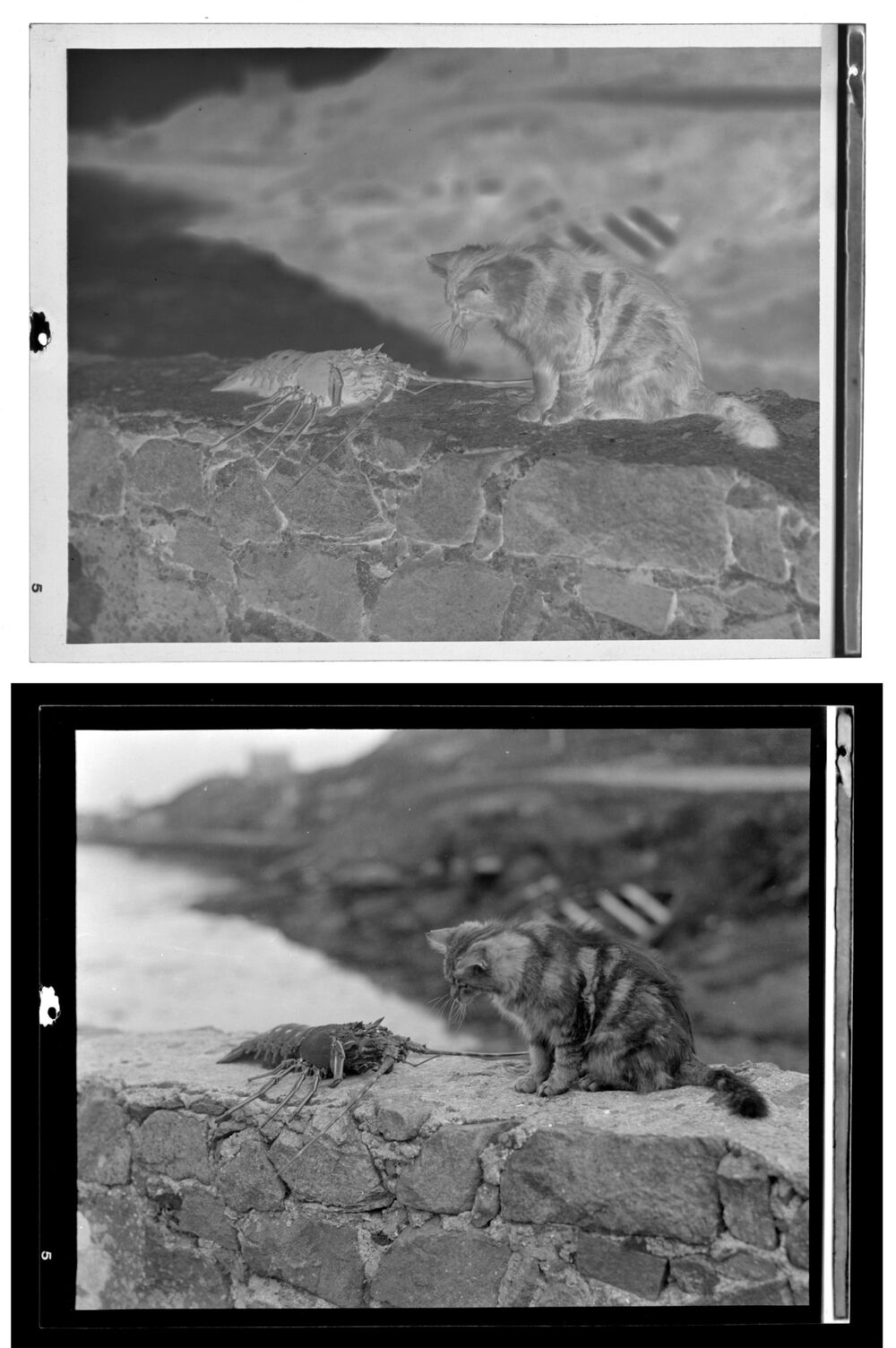 Negatives (like the top image from c1935–36) would be physically developed into positive prints. We have created the positive image you can see here digitally on a computer.
Activity 2
(15–30 minutes)
All the photos in the History of Photography at National Trust for Scotland gallery look different. Write down all the differences you can see. Think about things like what colour they are, what material they're made of and what you can see in the photographs.
These photos were taken at various different points over the last 160 years. Draw a timeline of all the photographs. Can you find out the dates of any important historical events to include on your timeline? What about your birthday, or the birthdays of your friends or family?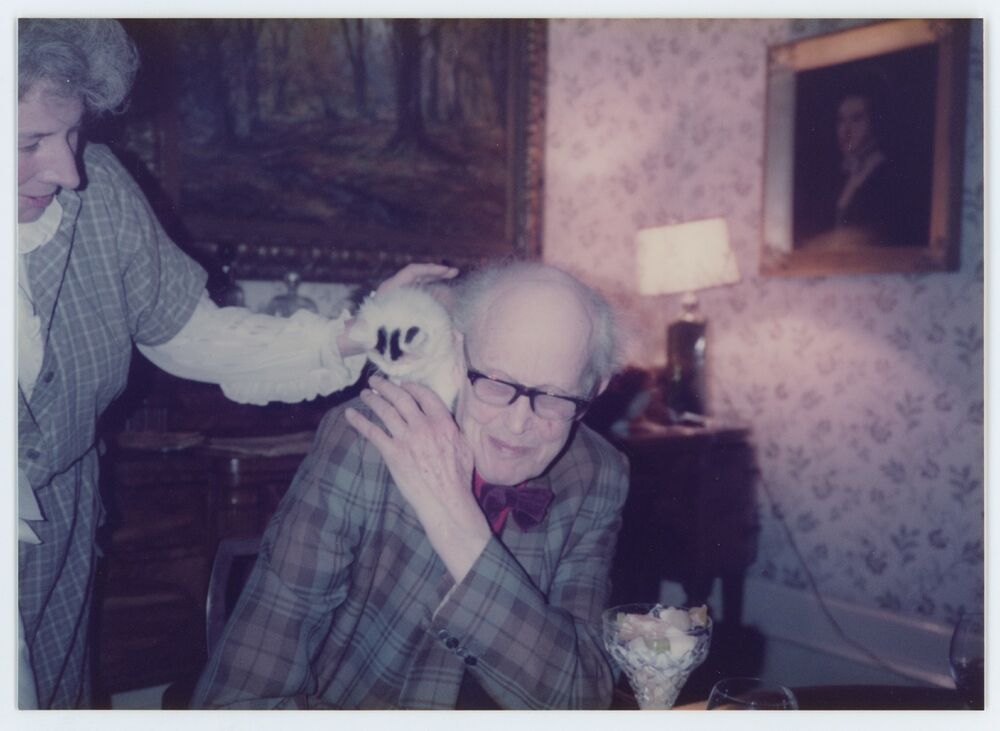 This image shows a colour print of the folklorist John Lorne Campbell, taken in the 1980s or early 1990s. By this date, most photographs were taken in colour. National Trust for Scotland: Canna House
Activity 3
(30–60 minutes)
Create your own collage or comic strip using photographs, either on paper or on a computer. You can take your own photos, cut them out of newspapers/magazines (ask permission first!) or find them online. Try and think of an exciting theme or story to link them together.
---
We'd love to see what you come up with! Feel free to send them to us at @NTSCollections on Twitter or @nationaltrustforscotland on Instagram
This 'born digital' photo of a Forfar street on the right, taken in 2019, was inspired by a photo of the same street taken in the 1950s. Paul Reid/National Trust for Scotland: Angus Folk Museum