Dating back to the 12th century, the Old Wood of Drum once stretched all the way from Peterculter to Banchory, and served as a royal hunting forest.
The wood provided an essential supply of oak, and many fine ships and buildings – including Drum Castle itself – were built from oak trees cut from Drum Estate. Today, the woodland provides a safe haven for many types of wildlife, including red squirrels, bats, badgers, beetles, and a diverse variety of birds. Due to its significance, the Old Wood of Drum is a designated Site of Special Scientific Interest.
Explore the Old Wood on our Woodland Walk, where dense stands of birch give way to more open woodland and grand old oak trees. Discover a different side to Drum on our other trails – the Drumhill Trail, where we're encouraging natural regeneration, and the Farmland Walk, which takes you through a patchwork of fields and woodland.
Closer to the castle, relax in the shade of Drum's expansive arboretum and pinetum, which took root in the 18th and 19th centuries. Here, long-lived Monterey pines and giant redwoods from California intermingle with aged umbrella pines and cedars from Japan and majestic silver firs from central Europe.
You'll also find our playground hidden in a wooden wonderland – perfect for families and children to explore. Discover the willow tunnel, hop along the Snakes and Ladders Trail, or bash out a tune on the wooden drum kit!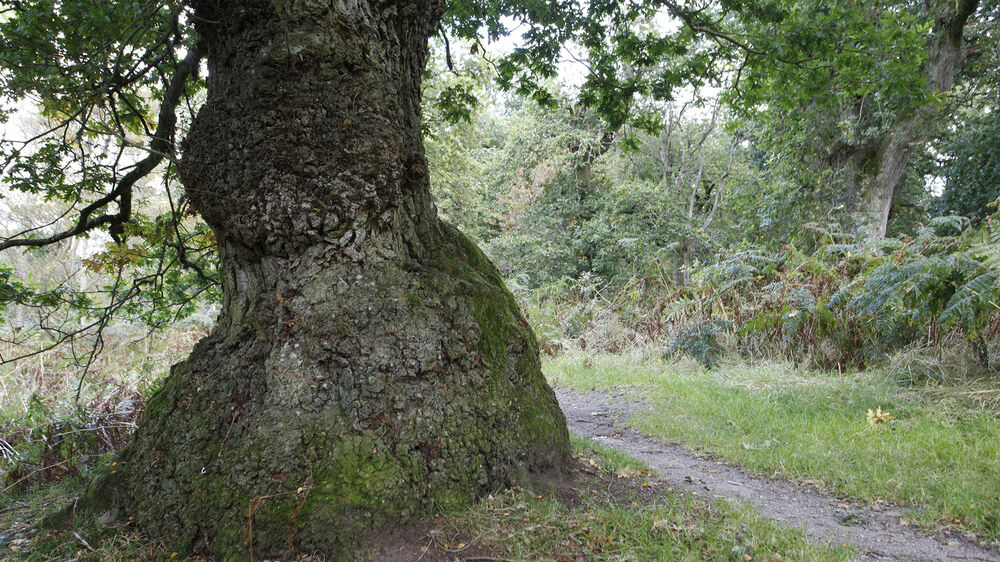 Woodland Walk
Difficulty

Moderate – the path is unsurfaced with some slopes.

Time

20–40 minutes

Distance

1 mile (1.5km)

Facilities

Parking; toilets; dogs welcome
Drumhill Trail
Difficulty

Moderate – the path is unsurfaced with some slopes. Appropriate footwear should be worn as the paths around Drumhill can often be wet and slippery.

Time

20–40 minutes

Distance

1 mile (1.5km)

Facilities

Parking; toilets; dogs welcome