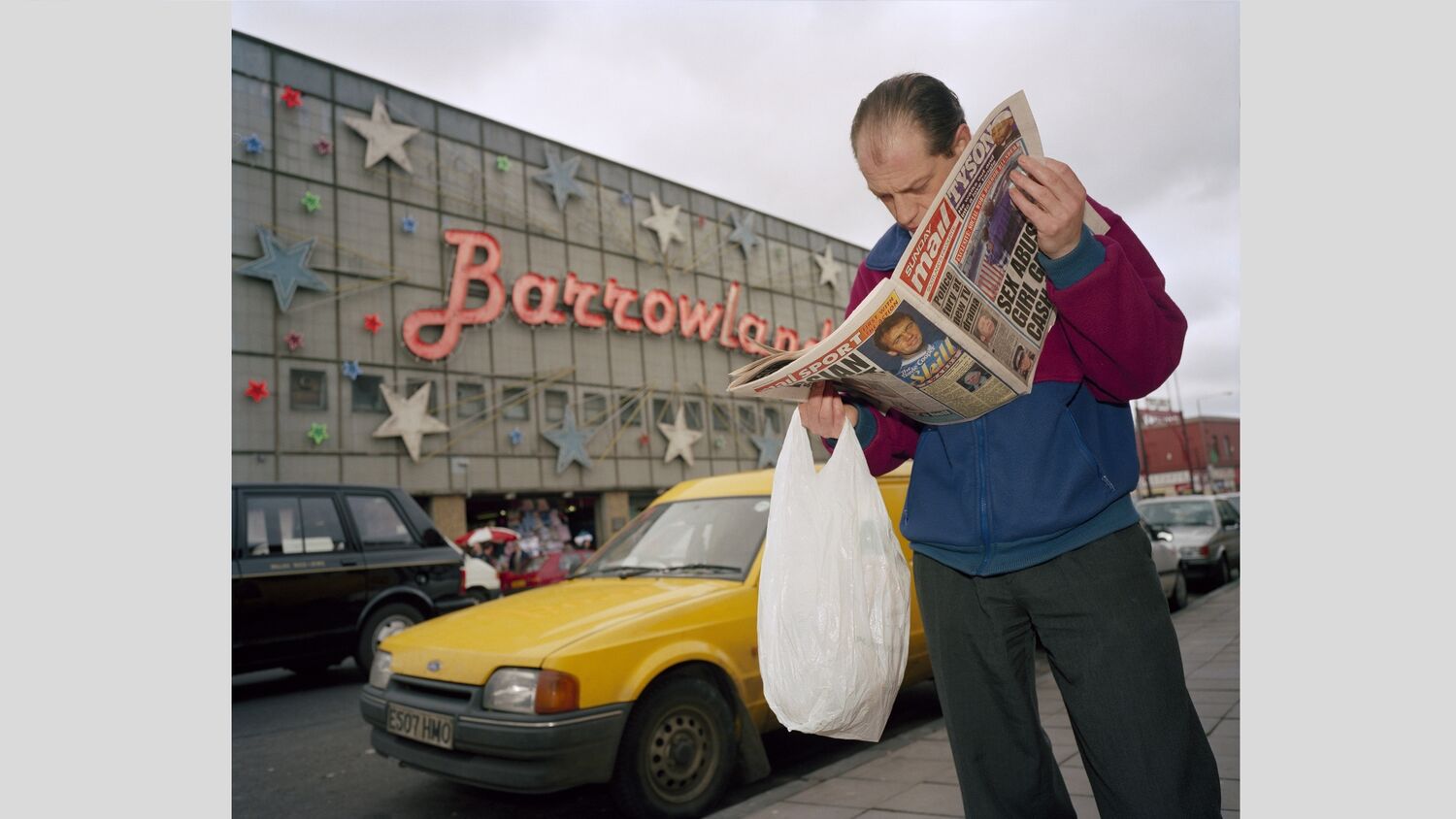 We're asking visitors to share their thoughts on nostalgic images showcasing the quirkiness of Scottish life in a new exhibition taking place at Pollok House in Glasgow.
Prominent documentary photographer Martin Parr will be displaying his satirical view of Scotland in an exhibition, Martin Parr: Think of Scotland, that will run until Sunday 27 August open five days per week, from Thursday to Monday at the grand country house in the southside of the city this summer.
Visitors to the exhibition at Pollok House are asked to contribute their voice by leaving comments about the images on display. The labels for each photograph have been designed as a notebook and visitors are encouraged to contribute by writing their reactions to the nostalgic images, which span a period from the 1990s to the 2010s and explore typical leisure activities and national Scottish stereotypes.
Contributions to the labels have so far been made by members of Trust staff, and further contributions will be made by local community groups who have been engaged in the process as part of a community outreach programme being trialled by the team at Pollok House.
Stuart Mackinnon, Operations Manager for Pollok House, said: 'We're excited to showcase the work of Martin Parr in this new exhibition here at Pollok House. His work is often a beautiful yet irreverent look at modern life, and Martin Parr: Think Scotland offers a nostalgic view of living in Scotland featuring people from all walks of life, leisure activities and national stereotypes that will resonate with those who come to see it.
'The labels aim to encourage participation and to engage with a diverse range of people to widen access and interest in art by asking visitors to explore their own reactions and share their thoughts and reflections about the images on display. Whether that inspires nostalgia, mirth or a sense of belonging, we want the interpretation of the exhibit to appeal to everyone, so what better way than to get visitors to contribute to it themselves.'
Quote
"I am delighted to see my images come to Pollok House in Glasgow. So many of the show's images were taken here and the atmosphere in Glasgow is so unique. I have tried to capture this in my images."
Photographer
GB, Scotland, Burntisland, 2006. Martin Parr | Image courtesy of Magnum Photography
The exhibition features a selection of works from Parr's exhibition, Think of Scotland, which was originated by Aberdeen Art Gallery and shown as part the reopening gallery programme in 2019 following a £30m redevelopment. Martin Parr, originally from Surrey, is best known for his books of photography, most notably The Last Resort, a depiction of people and life at the seaside in New Brighton during the 1980s.
The properties in the Trust's care, and events such as the Martin Parr: Think of Scotland exhibition, contribute to its strategy to deliver nature, beauty and heritage for everyone. The 10-year strategy, unveiled in 2022, refocuses its vision of caring for, sharing, and conserving Scotland's heritage. Read more about our strategy
Stay in touch
Be the first to hear about our latest news, get inspiration for great days out and learn about the work we do for the love of Scotland.