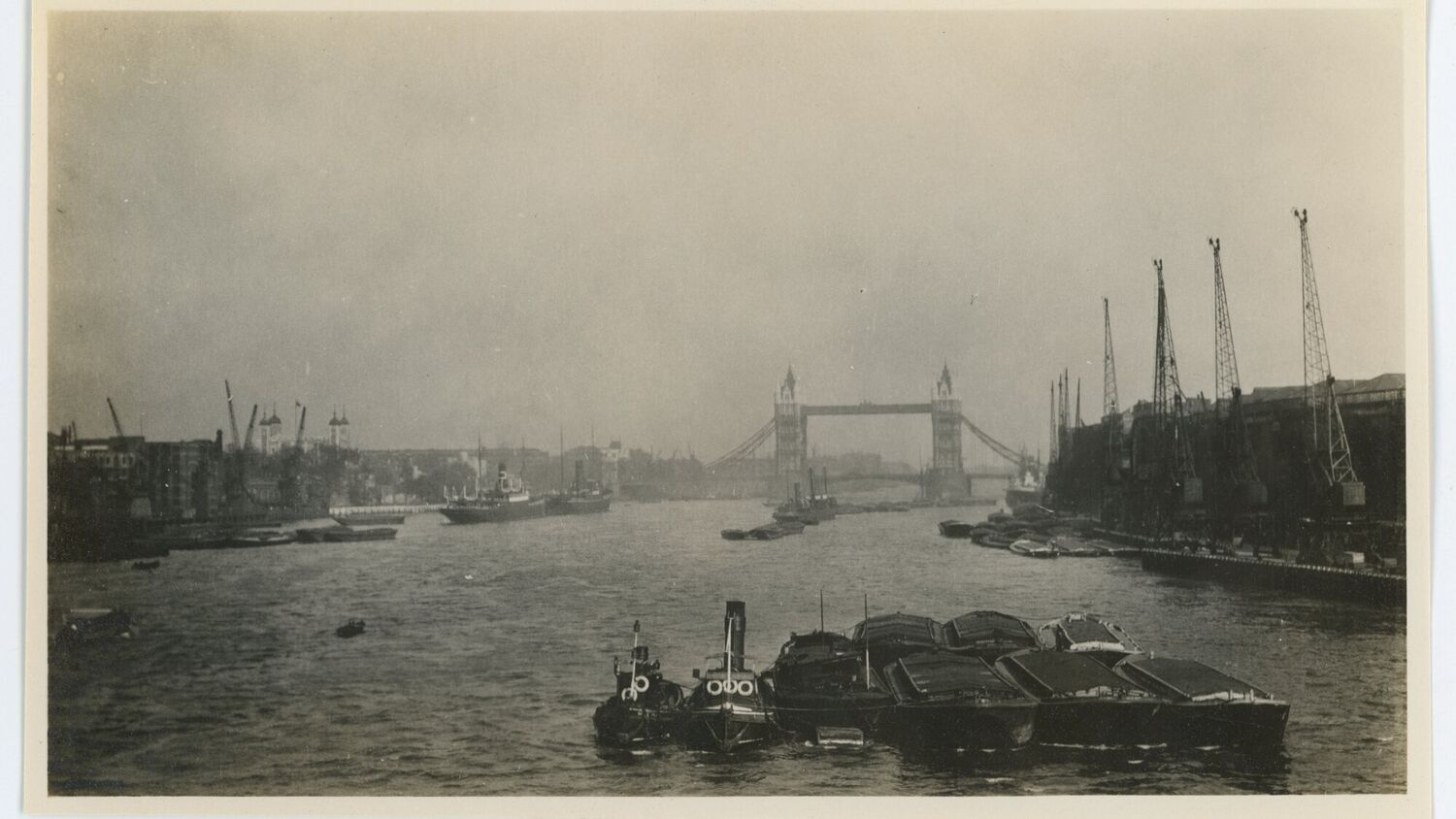 Pittsburgh teenager Margaret Fay Shaw kept a diary of her adventures during her first Christmas in Britain 1920. Illustrated with her own images, read of candy, carols and Christmas puddings – the unique spelling and punctuation is her own!
Wednesday 1 December
Dr Sewel again – then went to school. I got another letter from Kay saying the wedding was sure to come off concerning Tatom & Caroline. The weather is right decent – but you never can tell.
This morning I got a huge 5lbs box of Reymers Candy from Aunt Elsie. Bea & I are in our element – also Birkhall.
2 December
A most enjoyable day. The weather just a little drizzly and a box of fruit and candy from Kay for the fair which is in two weeks! This evening we went to a concert given by Marjorie Kennedy-Fraser on Songs of the Hebrides.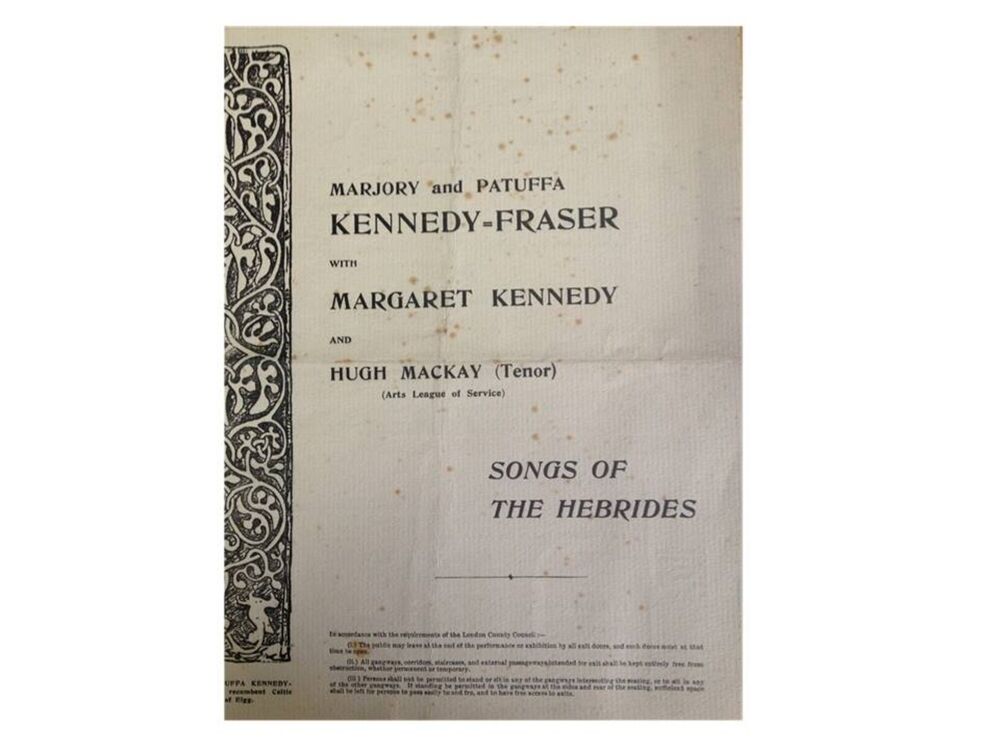 Such marvellous, clear & wild and thrilling music live I've ever heard. Petuffa Kennedy-Fraser, daughter, sang and accompanied herself on the harp. The aunt a Miss Margaret Kennedy sang also and it was lovely – most of the songs were in Gallic. [sp.]
3 December
A very monotonous day. Have nothing much to say 'cept we've had a bad wind storm with rain all day. I'm so awful cold.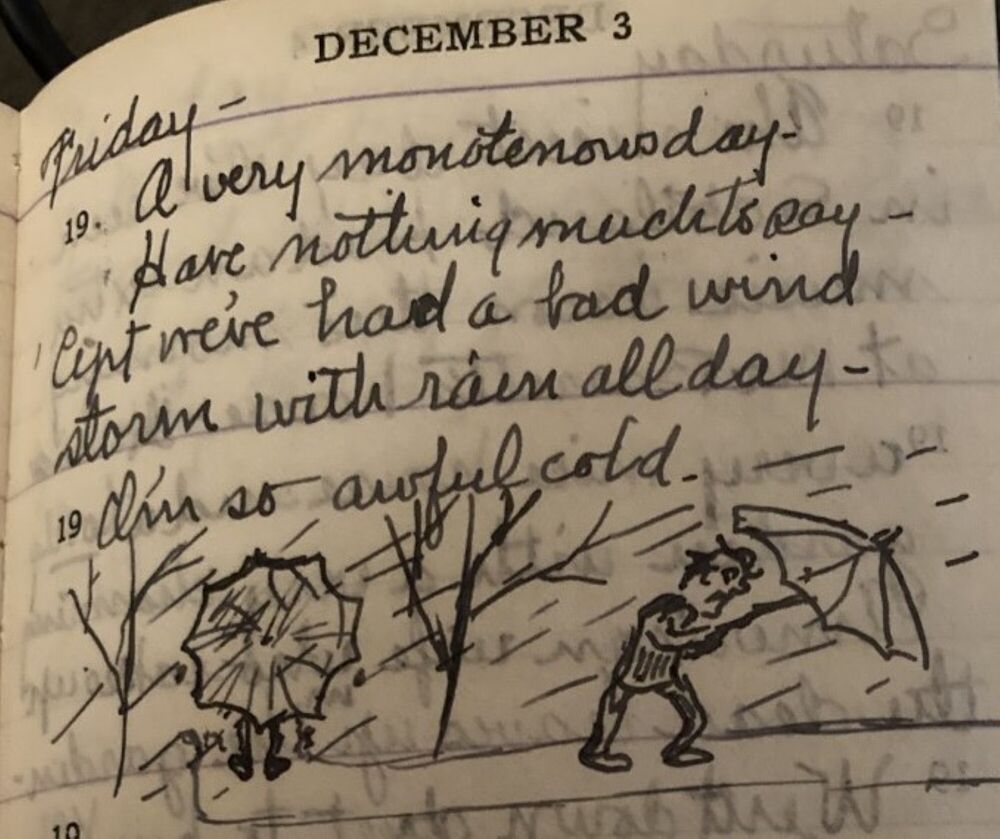 Diary cartoon by Margaret, illustrating Helensburgh weather
4 December
The nicest day I've seen in Scotland. Had an extra music lesson this morning at Mr Barrett's house – he has a very nice house and a lovely garden with a very charming American wife who rakes up the dead leaves in the garden. Went down to buy Xmas presents but Mary Crabbe forgot the money so I returned empty handed.
5 December
A letter from Yammy Murray and one from Kay – Kays telling me how she was going to be bridesmaid and wear pink and silver stockings & slippers with tiny rhinestone buckles. Uggie & Marta have come on for the wedding – Kay's sure she'll trip on the stairs – I'm dying to know if she did. It was our Thanksgiving and Oh Dear!, at 6.30pm. Just think of the marvellous eats! Turkey and ice cream.
We don't have an image of Margaret's sister Kay in her wedding finery, but Margaret took this image of her sister Biddy in her wedding dress in Pittsburgh
8 December
Two weeks from today we depart for London town. Nothing interesting today. I don't want to go home – not until September and then nobody will be gladder to go.
9 December
I packed my box to send to America – the contents consisted of 1 steamed plum pudding "very Christmassy", a jar of Old English marmalade – a book for Bid – Ian Hay's "Lighter Side of School Life", a box of lavender, a "Punch" Almanac and a brass candlestick for Kay.
Ian Hay's 'Lighter Side of School Life'
11 December
Nine more days till I go for the longed for vacation. I spent the morning buying Xmas presents and the evening making fudge for the fair! We made 5 pounds at least and it was a great success. I made a mistake about the days, its 11 days!!
13 December
US mail from Kay and cousin Clara, also Jesse. My music lesson today was an improvement on the last but all I can say for the honourable Edgar is that he has more nerve than a monkey and he talks of American grit!! Well his American wife had to use American grit to take him!

17 December
If I don't finish this sentence you'll know I've just frozen altogether. What wouldn't I give for a real American house and fire. And this has been an awful day. Had to finish my rag doll (Chloe) and draw an "Uncle Sam" for the American staff at the fair. Then I had to mend some of my princely garb for London! Which is only 5 days away. The ragdoll is very charming, a red dress and white apron, a white kerchief and bandana, a big red mouth and shoe buttons on linen button eyes – all topped off with darning two pig tails with coloured bows.
18 December
Got up early and went to shop then after lunch went to the fair. There was a fearful din and we sang carols and made a mess of them. Then we started selling and popcorn and fudge and the American things sold beautifully. We made £8.9/6 just for the American stall and the school made £300 all together. I bought Chloe as I didn't like to see her bought by somebody strange and one who didn't appreciate my efforts! Uncle Fred Moir and Aunt Annie Beith came to the fair – they surely were a welcome sight.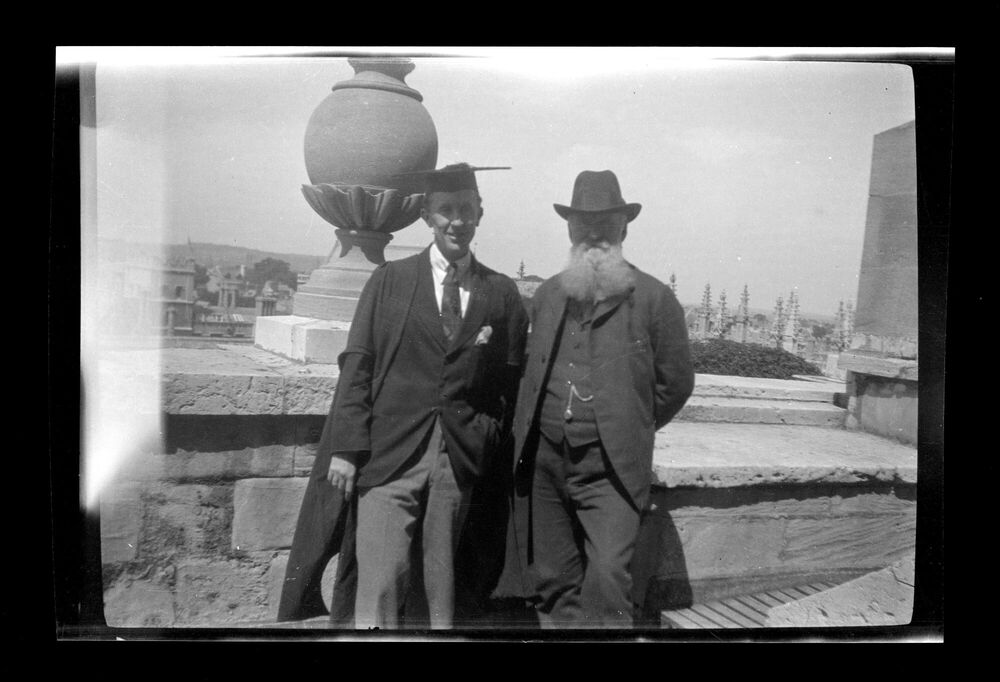 Uncle Fred Moir (right) at the Radcliffe Camera, Oxford
21 December
Still packing and everything is sque-gee. I said good by [sp.] to all the staff and now have nothing more to do with books or scales for three weeks.
Ye Gods! I'm so thrilled that I'm really going where I've longed to go since I have been old enough to know there was a GB.
22 December
Got up at 6am after packing the last few remaining objects and eating a fastings kind of breakfast. Bea, Miss Armstrong & myself took a cab and in the darkness of night, jogged down the road with the stars oer head and our trunks on behind. We took the 9am train from St Enoch's in Glasgow and with 3 other girls and a mistress, Miss King, got comfortable seats in the restaurant car. The day was beautiful, a lovely day to see England & its moors. I was simply in my element when we steamed into St Pancras and I jumped out to hug Aunt Annie and Gilbert. We took the underground railway to Hampstead where we got out and walk along between lovely houses and heard carollers singing in the distance.
23 December
I'm now unpacking at a very nice boarding house at 13 Belsize Park Gardens in Hampstead. The occupants of the house are composed of four or five young married couples who have put up here because of housing conditions or else because their relations are keeping them and its easier done in a boarding house. Then there's a very select circle of old ladies – 60 and upwards who sit by the fire.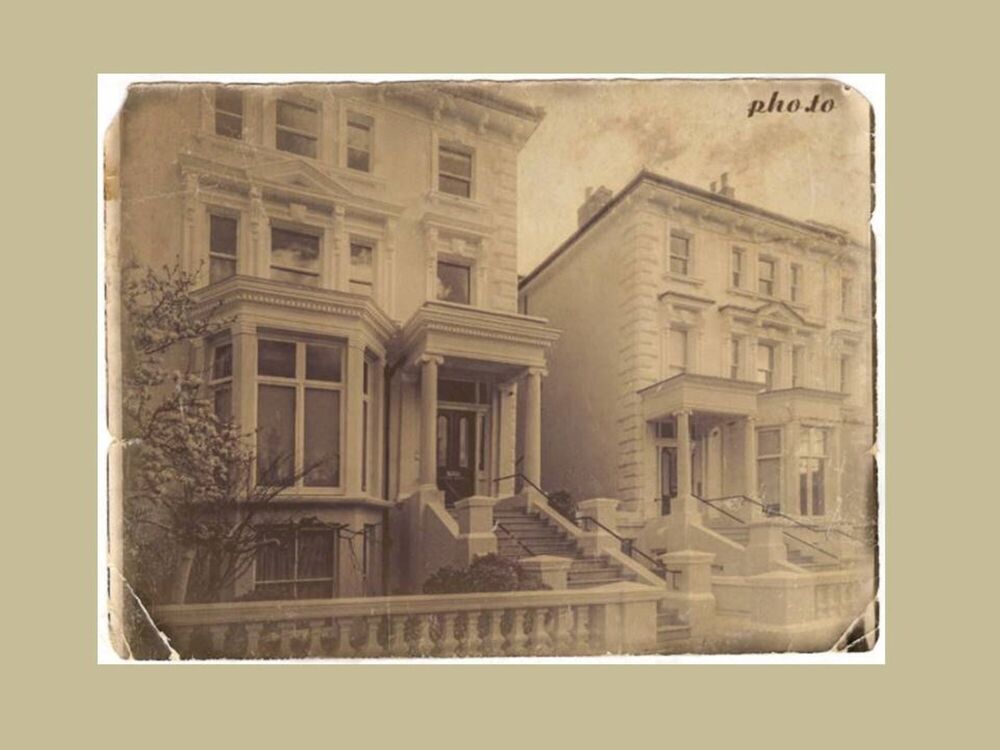 Uncle Hugh & I rode down Finchley Road, down Baker Street to Piccadilly & Piccadilly Circus and Oxford St. We went to the Times Book Club and gazed in the windows on Bond Street and saw a lovely exhibition of etchings there.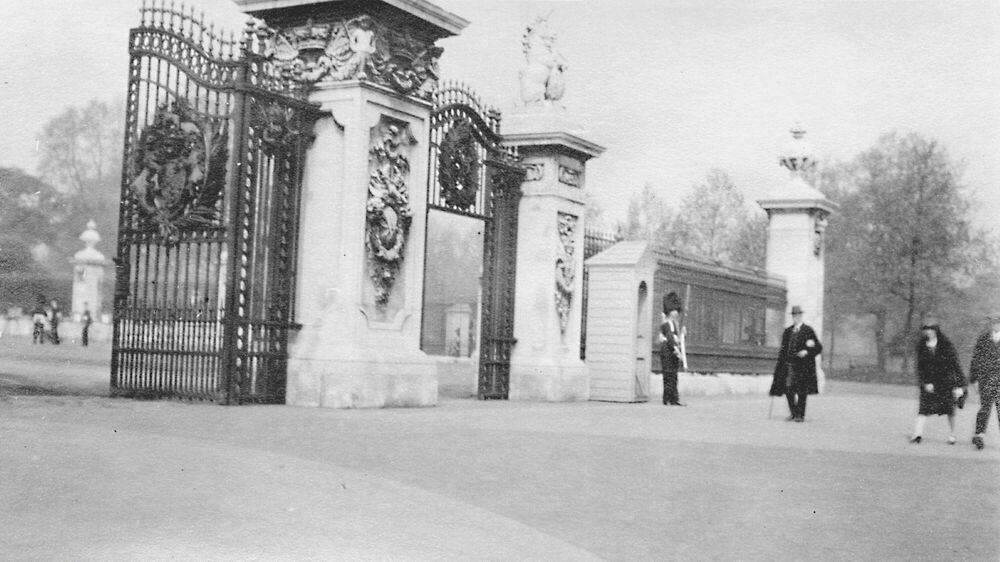 Friday 24 December
This day was spent shopping in Finchley Road and in the evening we went to a dance here at the boarding house where we had great fun, It was my first sight of English Gayety [sp.] and I enjoyed it – I cant however become used to women smoking – although I must say I wish I could do it too (in the privacy of the cellar) only I prefer the corn cob pipe. We filled stockings tonight and some little boys are singing "Good King Wenceslas" away down the street.
---
Hear two more Christmas carols, recorded by John Lorne Campbell in 1947. Played by Mallaig Priest Alexander MacKellaig on the mouth organ.
25 December
Merrie Christmas. This has been a grand and glorious day spent in opening the loveliest presents and eating the marvelistist [sp.] food. After exploring our stockings in our dressing gowns & pajamas, we had breakfast and then opened our presents. I got some lovely presents and money and went to church in the morning. Katharine Hodge came for dinner then went to tea with us in the afternoon at the McClouds who live near the heath, with the nicest little children. Then afterwards we went out to the McDonalds for dinner who also live near the Heath. We had turkey and a burning Xmas pudding and played English games. It was the nicest Xmas England could give me.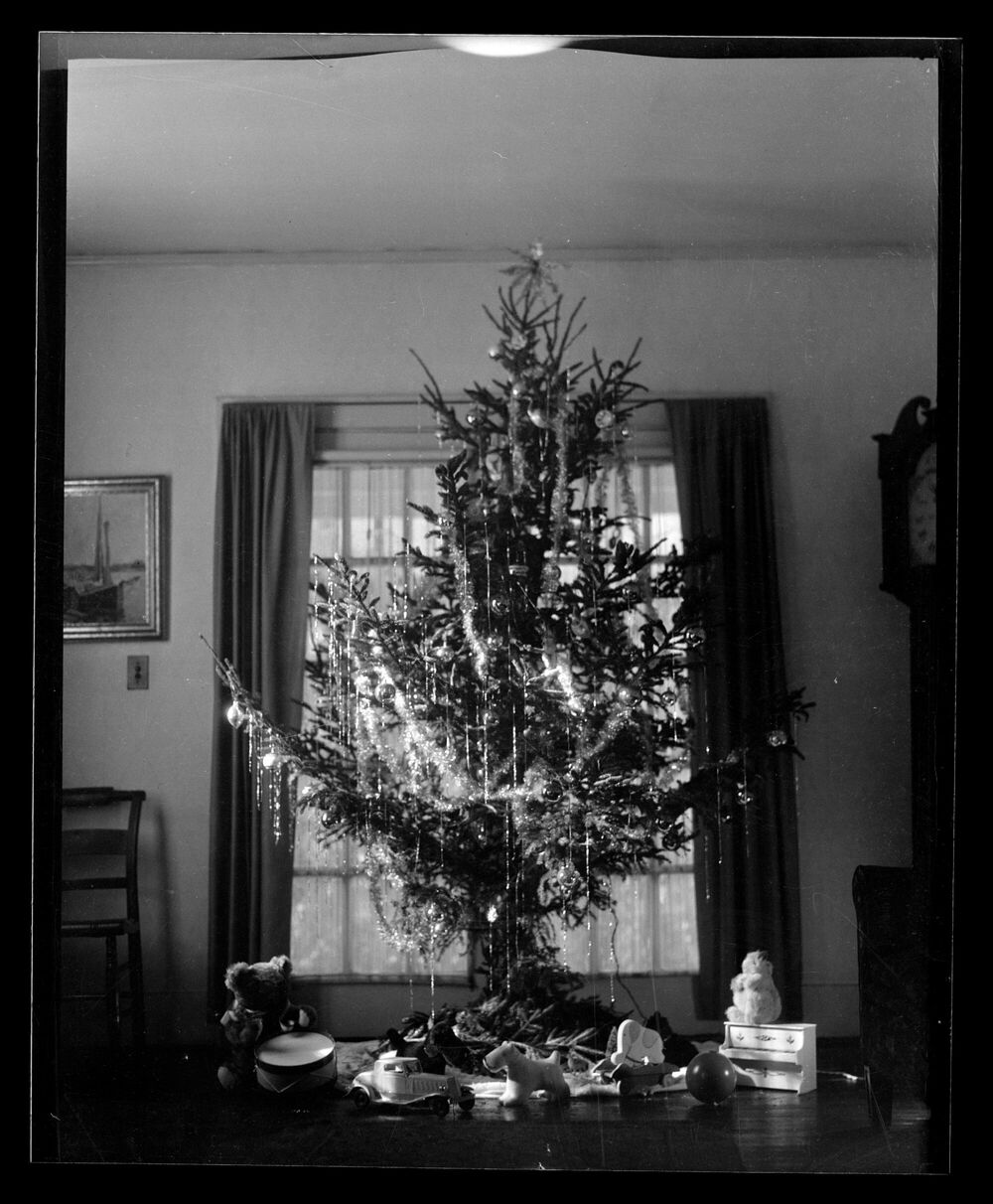 26 December
It was a very restful after our strenuous Xmas – so we went to church and sat about the fire – all the people in the house are simply great. Mr Humphries and his wife, are nice and young. He – being in the Handley Page flying business between England and France. Then Mr and Mrs Gordon Cooper who are nice and young. Mrs being very pretty with bobbed hair. Her mother, and a perfect dear is nice too. Mrs Hall is a great deal like Aunt Margaret Lawrence and a perfect dear: her daughter Miss Hall is extremely nice and very musical and seldom in …
Well I'll tell more about the other inmates later …
Stay in touch
Be the first to hear about our latest news, get inspiration for great days out and learn about the work we do for the love of Scotland.