Silver items marked with the initials of Hester Bateman have prompted us to re-assess the work of female silversmiths, whose work was often overlooked in favour of their husbands and sons.
Hester Bateman was born Hester Needham to Elizabeth and John Needham in 1709 in London. Little is known about her early years other than her family were poor and she received no formal education, but Hester would become a renowned silversmith and businesswoman.
Between 1730–32 Hester married John Bateman, who worked in gold and silver, and is thought to have been a maker of watch chains. They had six children together – John Joseph (Joss), Letitia, Ann, Peter, William and Jonathan.
In 1760 John died of tuberculosis, leaving Hester his workshop and all his tools. The following year Hester took over the family business, assisted by two of her sons, John and Peter, and their father's apprentice, John Linney. She registered her mark at the Goldsmiths' Hall in London the same year. At this time women weren't allowed to use their initials alone in a maker's mark, unless they were widowed. But although lone maker's marks weren't allowed for unmarried women, it wasn't uncommon for women to learn the trade.
Very little of the Bateman family's work is known until 1774, as most of their work was commissioned by other silversmiths. After this time, however, Hester's shop became very successful and well known. Unlike most shops at the time, Hester's workshop didn't specialise in one particular area – she made tableware such as teapots, sugar bowls, utensils and salt cellars, as well as inkwells, trophies and religious items. The Trust owns three spoons made by Hester, which are located at the Georgian House in Edinburgh. Hester's simple but elegant designs were very popular among middle class households, and because she integrated new technology into her production, this also brought down the price. The Bateman workshop followed this style, their products being characteristically known as graceful and refined, with beaded edges a common feature in the silver they produced.
Hester and her workshop produced thousands of pieces of silverware up until she retired in 1790 at the age of 81, when it's thought she moved in with her daughter Letitia until her death in 1794.
The workshop was passed to Hester's sons Jonathan and Peter, who registered their own mark with both of their initials. This partnership didn't last long as Jonathan died in 1791. Silver bearing the mark of Jonathan and Peter Bateman is considered extremely rare as their partnership only lasted 6 months. In 1791, Jonathan's widow Ann joined the workshop and Peter and Ann registered a mark together. They were famed for their sugar bowls and creamers but made other pieces as well.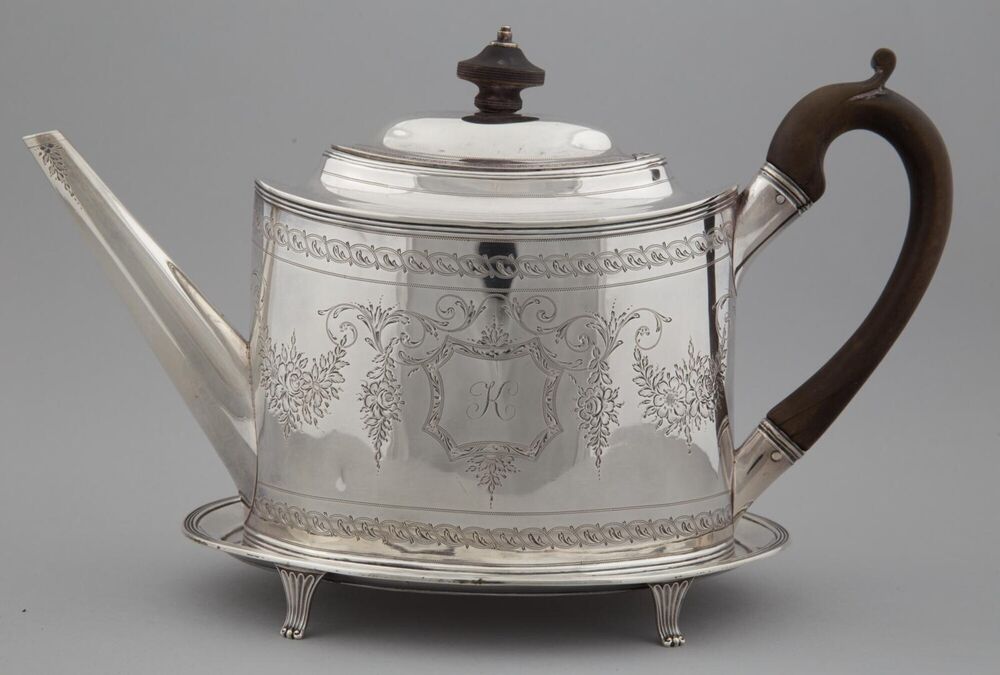 A teapot from the workshop of Peter and Ann Bateman in the collection at the Georgian House
In 1800, Ann's son William joined the workshop and they registered a new mark with all their initials. This partnership lasted until Ann's retirement in 1805, when uncle and nephew then registered a mark together until Peter's retirement in 1815. From this point, William was registered alone until his son (also William) took over the workshop in 1839, and he registered his own mark with Daniel Ball. They ran the workshop until its closure in 1843.
It's thought that there were at least 63 female silversmiths working in London from 1697 to the mid-1800s. Apart from Hester Bateman, most of these women have been forgotten because their work wasn't taken seriously. They were seen as merely copying their husbands' work and not as craftswomen in their own right.
Hester's legacy tells a different story. She applied her skill and business sense to manage and enhance a family business that lasted almost a century. She used the latest technology and lowered prices to bring her products within the reach of a much wider audience. The elegant, simple designs of Bateman silver is today sought after and displayed all over the world.
The Trust owns nine items of Bateman silver, which can be found in the collections at the Georgian House and Brodie Castle.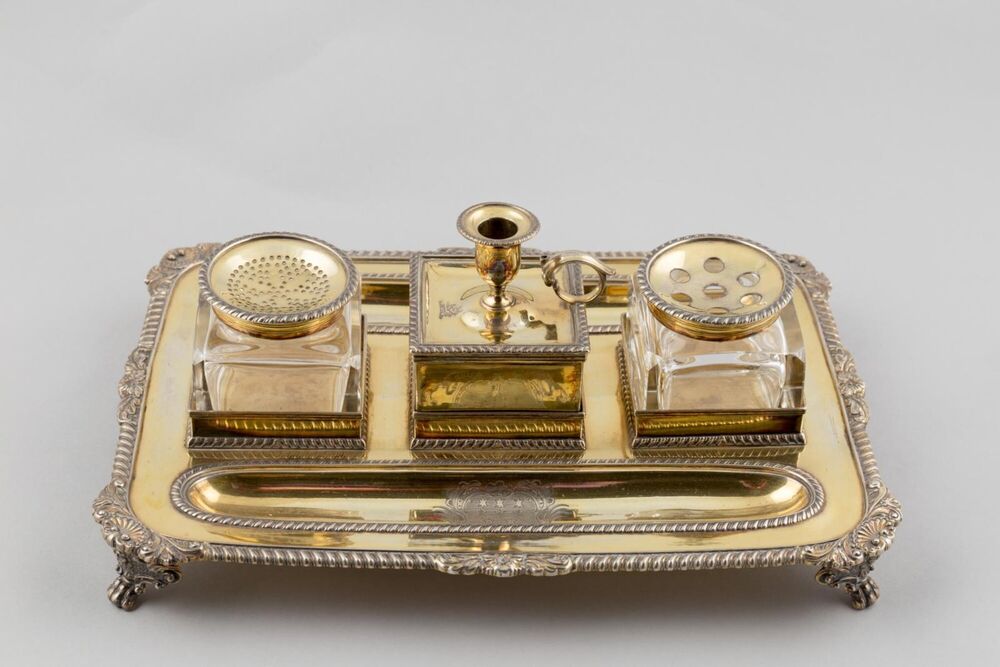 A silver writing set at Brodie Castle that includes a silver and gilt oblong inkstand, ink pot and pounce pot, bearing the mark of William Bateman
I love this place
By joining the National Trust for Scotland, you can protect the places that matter to you and experience the best that Scotland has to offer.
Join today
Stay in touch
Be the first to hear about our latest news, get inspiration for great days out and learn about the work we do for the love of Scotland.