Hello! I'm Sue, the ranger on St Kilda. I'm writing a blog to share what it's like to work on these incredible islands. This week, I describe my arrival.
The day finally came for me to fly to St Kilda, and it couldn't have been a better day on Benbecula. The closest I had been to a helicopter was the underwater safety training in Aberdeen the week before, and I was about as excited as it is possible to get without melting!
I'd had a great week of induction in Inverness with Susan Bain and the team, but nothing really prepares you for that first sighting of the tiny archipelago. It looms in the haze, much bigger than I had imagined (despite all the reading and researching I had done).
And suddenly, here I was ... standing in the St Kilda international arrival and departure lounge! It was a hotbed of activity with people being peeled in and out of dry suits, as the transfer of passengers was slickly managed.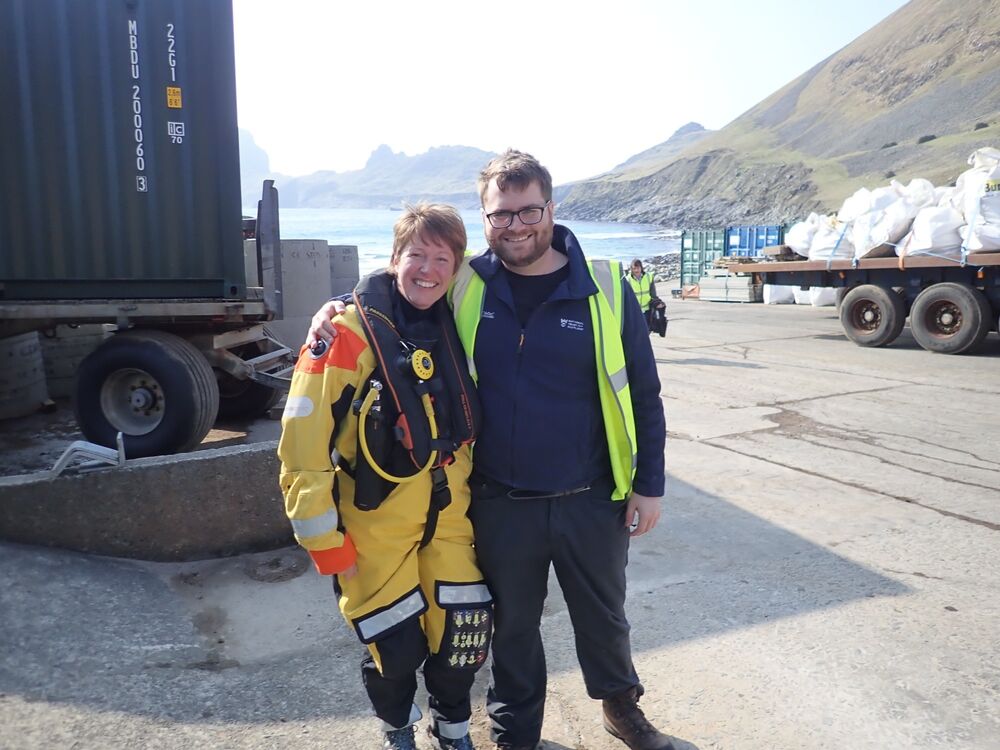 Craig (the island archaeologist) and me on St Kilda
I immediately recognised Craig (the island archaeologist), who'd come down to meet me with Jonathan (Conservation Ranger for Canna). The latter had kindly been staying to help open up the National Trust for Scotland buildings and help get the season underway.
I had a fantastic welcome and then went off to see the Manse, which will be my home for the next 6 months.
The helicopter leaves St Kilda
Thank you everyone for making me feel so very much at home!
From the edge of the world
St Kilda blog
Find out more about what it's like to work on these incredible islands.
More
Stay in touch
Be the first to hear about our latest news, get inspiration for great days out and learn about the work we do for the love of Scotland.