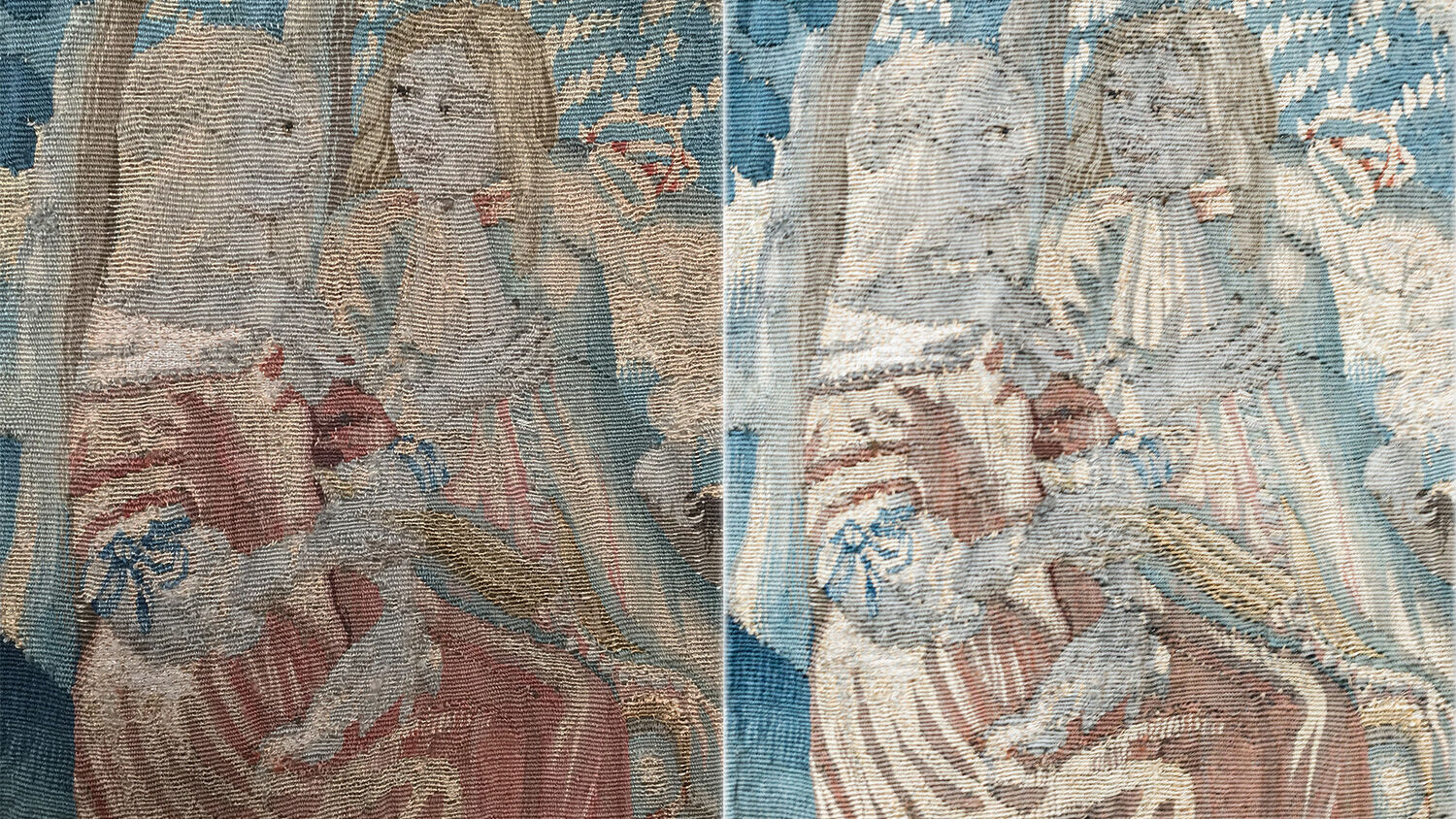 The Trust collaborated with Hopetoun House Preservation Trust to send the tapestries to Belgium, where a state-of-the-art cleaning system for historical tapestries, patented by the Royal Manufacturers De Wit, removed a century of dirt. They left Falkland in February and we re-installed them just after Easter.
These Flemish verdure tapestries were woven in Belgium in the 17th century. Thanks to the cleaning, we can now fully appreciate the depth of colour, movement and richness of the imagery.
Tapestry Gallery, Falkland Palace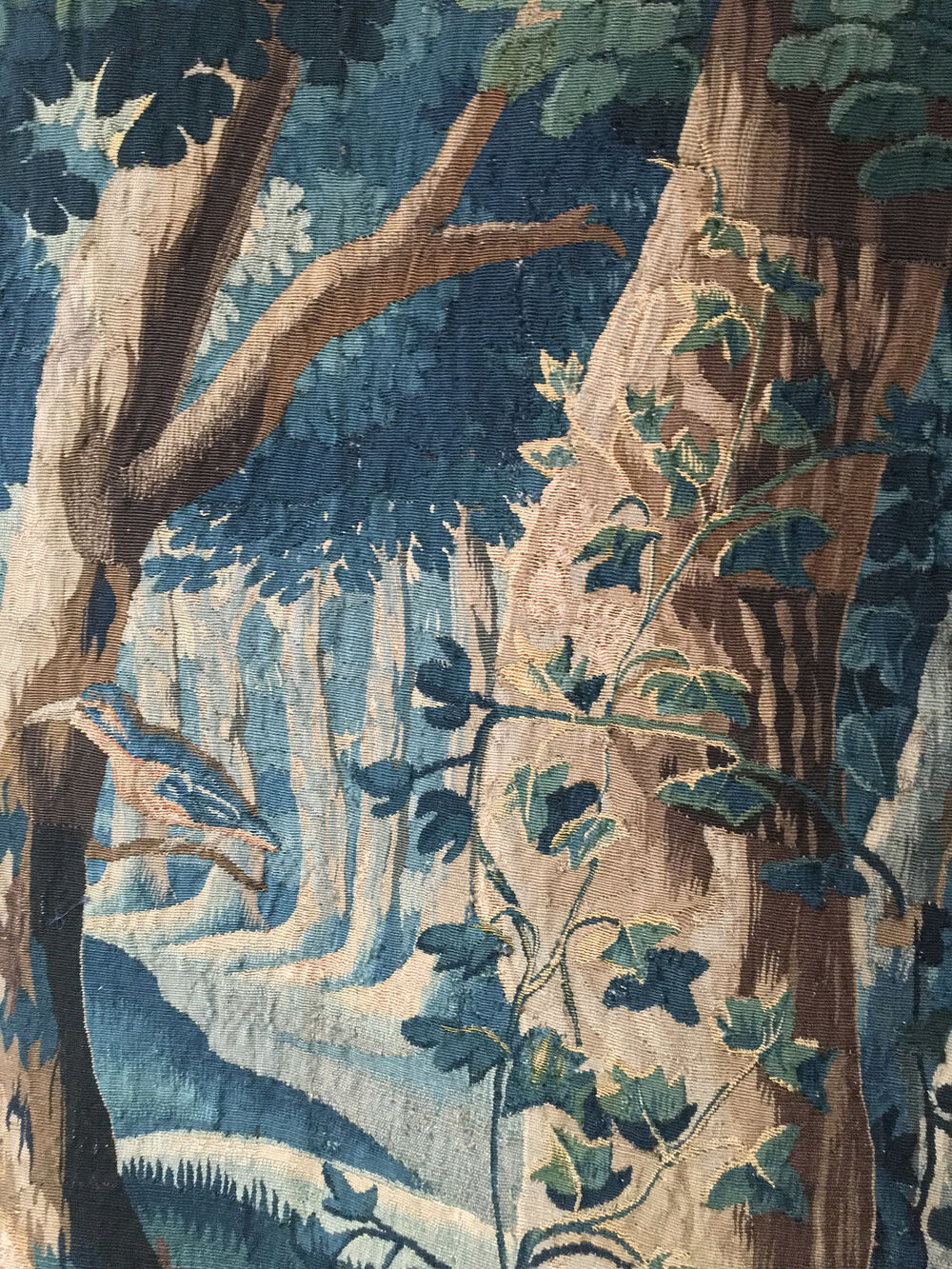 Detail illustrating the lush green landscape
Stay in touch
Be the first to hear about our latest news, get inspiration for great days out and learn about the work we do for the love of Scotland.