12 Feb 2021
Charles Rennie Mackintosh and Margaret Macdonald Mackintosh – a modern couple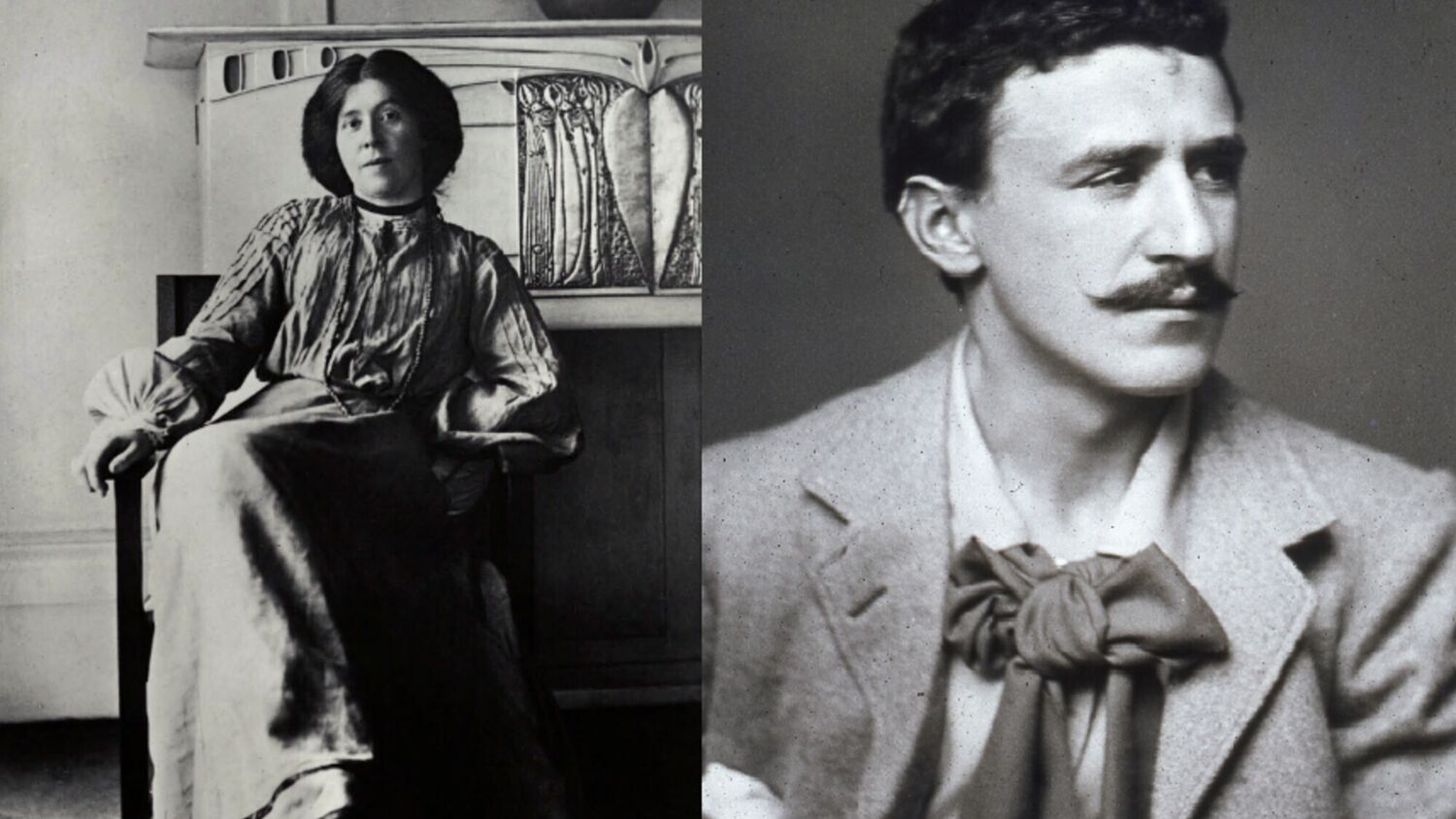 In the Victorian and Edwardian eras, men and women were expected to adhere to a strict moral code and behave according to their gender and social class.
Married couples were expected to play specific roles, with the husband as the rational, sensible breadwinner, and the wife as the 'angel of domestic bliss', providing a nurturing environment for her husband and children. During this time, people generally didn't marry for love and partners were far from equal. But the marriage of Charles Rennie Mackintosh and Margaret Macdonald proves that there were exceptions to this rule, and the Hill House is also an example of their progressive thinking, their equality and their romance.
Charles and Margaret met in 1892 when they were students at the Glasgow School of Art and were married in St Augustine's Episcopal Church in Dumbarton in 1900. They were undoubtedly a perfect match, both as a couple and as artists. But their marriage would have been deemed controversial amongst polite Glasgow society, as Charles was 32 and Margaret 35 when they wed.
One of the best sources we have for understanding their love is the Port-Vendres letters. While Mackintosh has been widely mythologised in popular culture, the letters reveal a more relatable, human side to him. In 1927, the two were separated for 6 weeks, with Margaret going to London to seek medical and dental care, as well as hopefully sell some of Charles's paintings. Charles remained in the Hotel du Commerce in Port-Vendres in the south of France, where they had chosen to live.
During this separation, Charles was lost without his 'lover' and 'chum' and wrote to Margaret every day. While Margaret's letters no longer survive, we still have Charles's and they reveal just how deeply in love the two were, even in their 'golden years'. Charles decided to call this work his 'Chronycle' and joked that it was full of 'fleeting impressions and disconnected sentences' but that 'anyone who can read their meaning would find only three words, "I love you"'.
Mackintosh was always keen to celebrate his wife's artistic abilities, and on 16 May he wrote to her: 'You must remember that in all my architectural efforts you have been half if not three quarters in them'. The two were not only romantic partners, but soul mates – he writes: 'tonight is quiet and lonely and sad because you are not here'.
Mackintosh writes as if he was a young man, newly in love, not a man approaching the age of 60. Some of the excerpts from his letters reveal this passion: 'I shall be glad when you are back, and the necessity of chronicle writing is over. I prefer a more intimate form of intercourse'. In this, we see a cheeky, funny version of Mackintosh, as well as a sense of how deeply in love he and Margaret were, and that the spark had not faded with the passing years.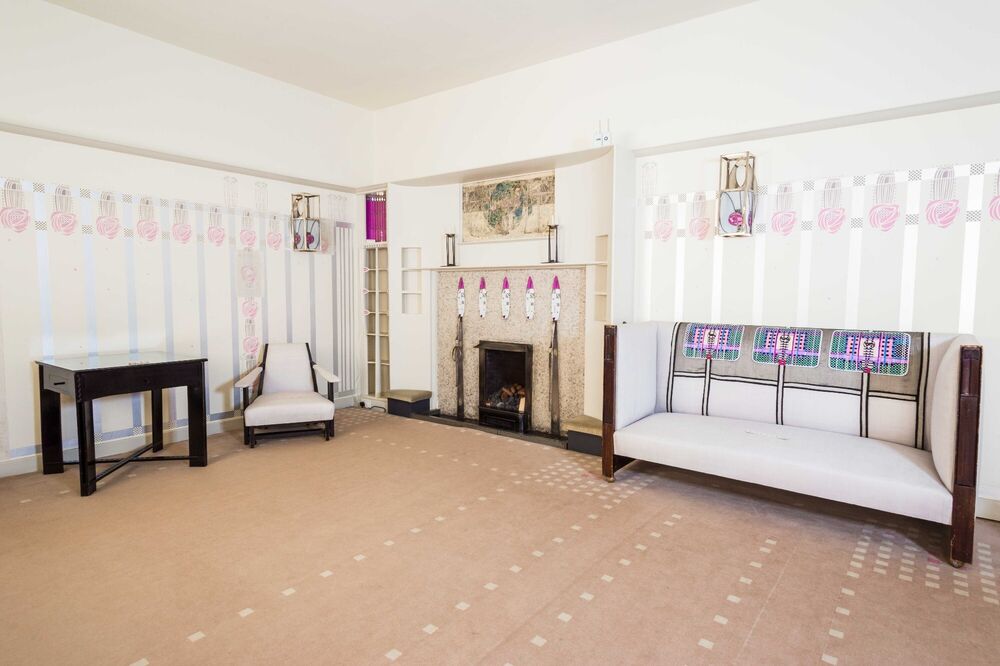 The drawing room at the Hill House: above the fireplace is the gesso panel that Margaret created, along with the antimacassars on the settle, which fit well with Charles's designs
At the Hill House, we get a unique glimpse into their collaborative relationship – from Charles's furniture designs to Margaret's intricate tapestries and gesso panel. Not only is the Hill House a strikingly modern house for its time, but the artists who designed it were also a truly modern couple.
---
References

Robertson, P, The Chronycle: The Letters of Charles Rennie Mackintosh to Margaret Macdonald Mackintosh, 1927
Smitley, M, The Feminine Public Sphere: Middle-Class Women in Civic Life in Scotland, C.1870–1914 (Manchester: Manchester University Press, 2009)
Neat, T, Part Seen, Part Imagined: Meaning and Symbolism in the work of Charles Rennie Mackintosh and Margaret Macdonald (Edinburgh: Canongate Press, 1994)
Stay in touch
Be the first to hear about our latest news, get inspiration for great days out and learn about the work we do for the love of Scotland.