Crathes Castle accessibility guide
With a magnificent turreted castle, beautiful walled gardens and attentive staff, Crathes Castle has something for everyone.
Welcome
Contact for accessibility enquiries: James Henderson
Email: crathes@nts.org.uk
Tel: 01330 844525
Visitors with accessibility requirements are not charged a different admission price but any necessary companion is admitted free.
At a glance
There is level access to:
Ticket/information desk
Accessible toilet
Gardens
Shop
Courtyard cafe
Visual
Some parts of the venue have low lighting.
We have information in large print.
Crathes Castle, main entrance and garden path
Getting here
Crathes Castle, Garden & Estate
Banchory
AB31 5QH
Parking
The disabled car park is adjacent to the courtyard cafe.
From the car park to the entrance, there is level access. The path is sloped.
Disabled parking at the castle is by arrangement; please contact the ticket office on arrival for details.
Main entrance
A portable ramp is available if required.
Ticket/ information desk has a low section.
Getting around inside
The ground floor of the castle is wheelchair-accessible.
The upper levels are only accessible by stairs, mostly narrow spiral staircases.
The courtyard cafe is fully accessible, and has disabled toilets.
Getting around outside
Most of the walled garden is wheelchair-accessible.
The path to Caroline's Garden is fully accessible.
Most of the waymarked trails are not suitable for wheelchairs.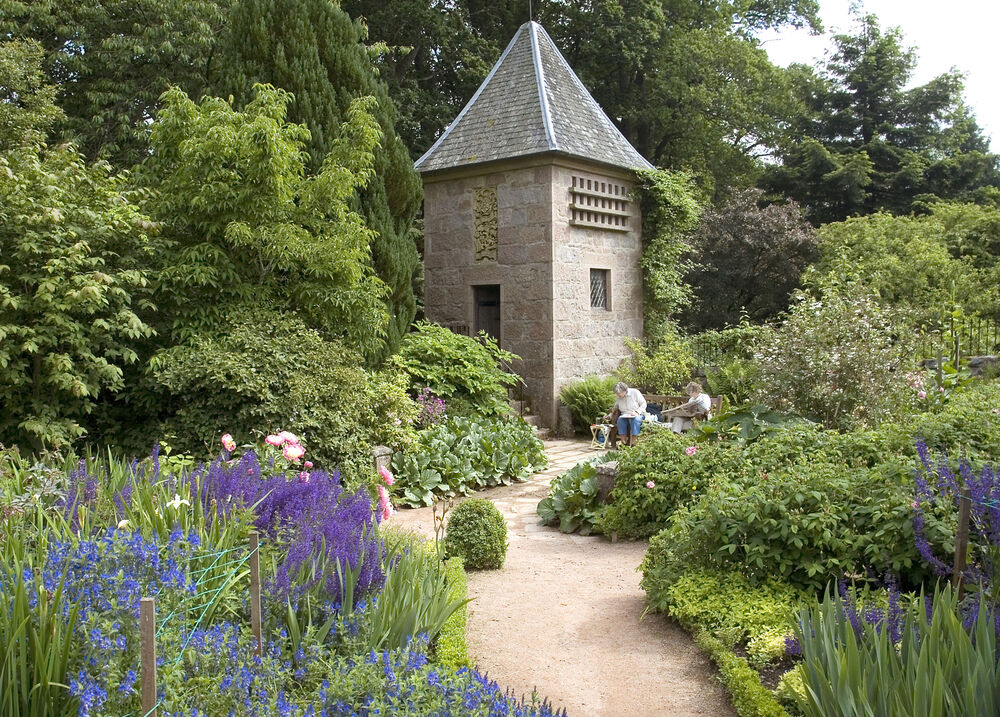 Things to see and do
Explore this magnificent 16th-century tower house, with its intricate maze of turrets, towers, oak panels and painted ceilings.
Wander through the walled garden and admire the massive yew hedges, planted as early as 1702.
Top off your visit with some home-baked treats in the courtyard cafe and browse the well-stocked gift shop.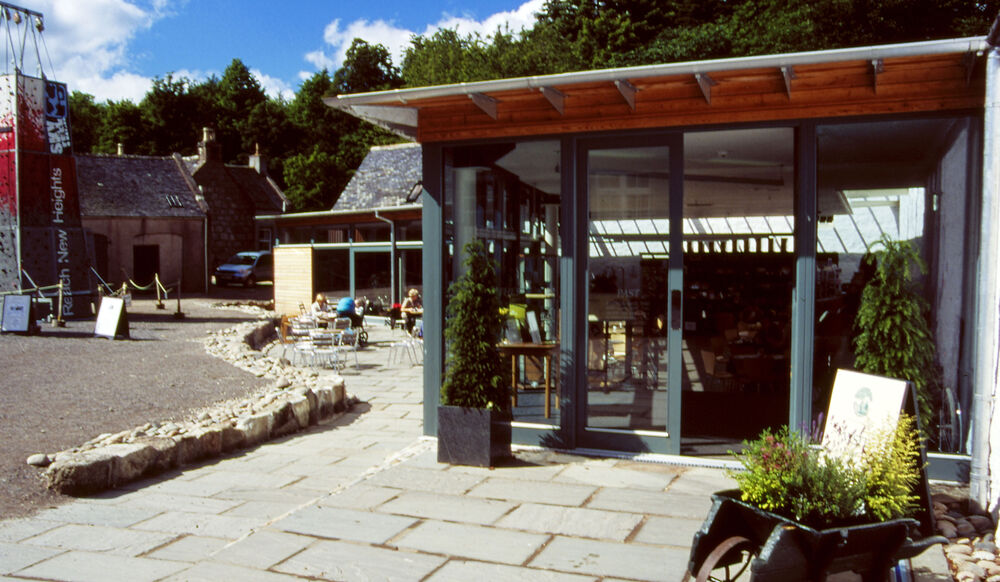 Entrance to the Courtyard Café at Crathes
Download
​​All throughout Scotland there are remnants of the country's battle-scarred past, but what few people know is that many of these castles and battlefields can be unexpectedly accessible. Take a look at the Euan's Guide for accessible highlights of Scottish castles and battlefields.​
Guide last updated: 23 May 2022