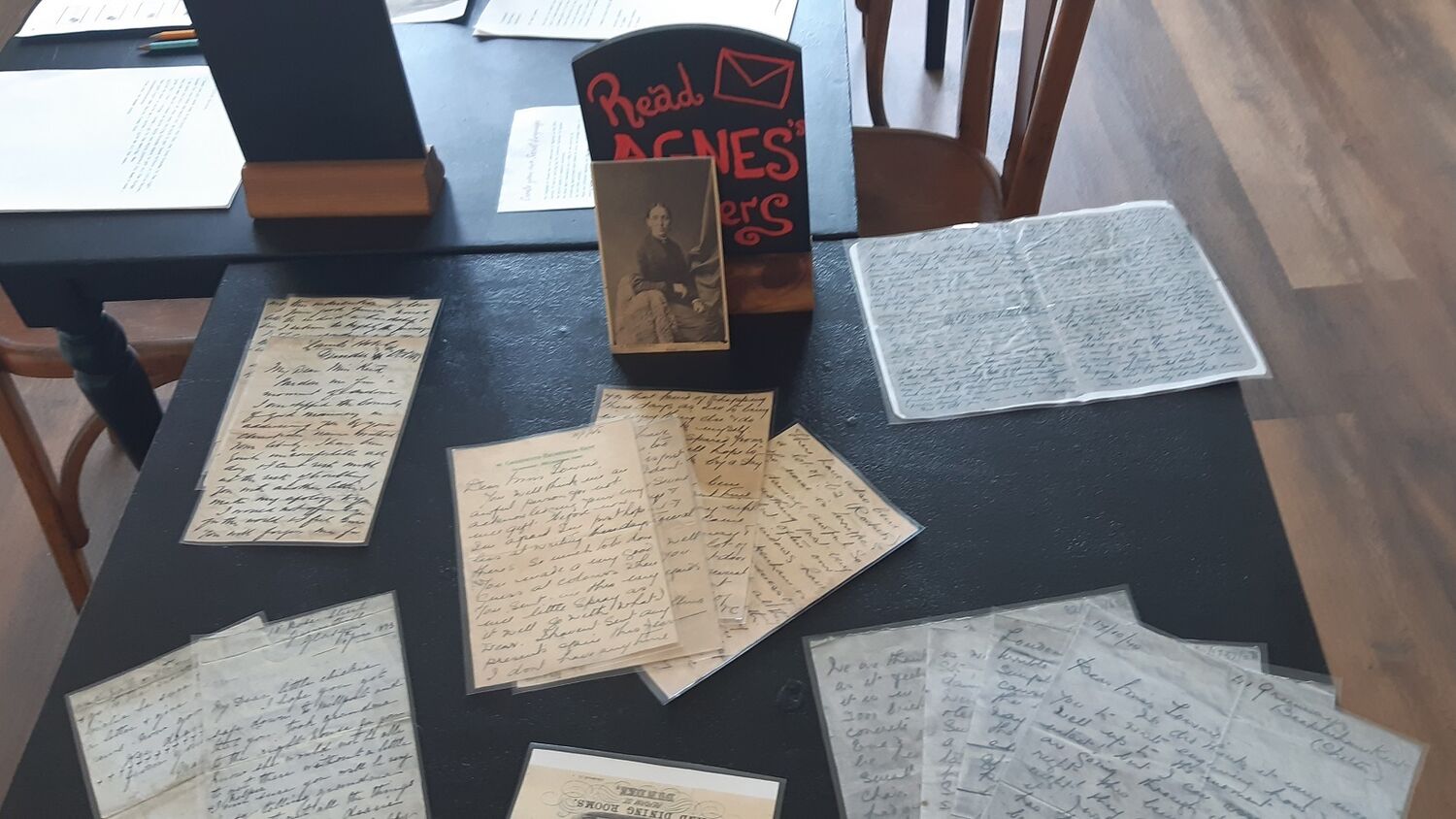 If you live in or near Glasgow, visiting the Tenement House would be a great way to spend a few hours of your weekend. There's an exhibition, activities to try, and a flat that's frozen in time.
A visit to the Tenement House allows you to see into the small yet homely living spaces of an ordinary Glasgow family in the early 20th century.
The Tenement House is made up of several flats. The flat on the ground floor has two rooms which contains an exhibition and everyday items that would have been used in the past. There are lots of facts about life in a tenement house and how people would have lived a hundred years ago. There's also information on the roles of men and women.
Up some stairs is the second flat, which has four rooms. Inside the front door is the bathroom. I was surprised by how small it is – the bath took up most of the space! There was an amazing collection of old medicine bottles. The next room was the kitchen. It was also quite small and had lots of old utensils to look at. The most surprising thing was that there was even a small bed in the corner!
The array of bottles on the bathroom windowsill. Photo: Margaret Inglis
The next room was the sitting room. In it were lots of photos of the people who lived in the house, and an old piano. It was very beautiful and its keys looked like they were made out of ivory. The last room was the bedroom. It had a dress that one of the women who had lived in the house had made. There was also an amazing old sewing machine and a beautiful dressing table with all sorts of bottles on it.
The dressing table in the bedroom. Photo: Margaret Inglis
Finally, there was one more flat to visit, which had activities in it. There was a station where you could write using a fountain pen. I tried and have to say, it looks much easier than it is. I only managed a few words and it was so scratchy.
Have a go at writing with a dip pen at Tenement House. Photo: Margaret Inglis
Overall, I really enjoyed going to the Tenement House. It is an interesting look at the past, and it's also in the city centre so is near many shops and cafes which is great for a day out.
---
Thank you to our young writer Margaret for reviewing her trip to Gladstone's Land.
Working in partnership with Young Scot, the Trust is offering entry to young people to dozens of historic places across Scotland for just £1 on presentation of their Young Scot card.
Stay in touch
Be the first to hear about our latest news, get inspiration for great days out and learn about the work we do for the love of Scotland.