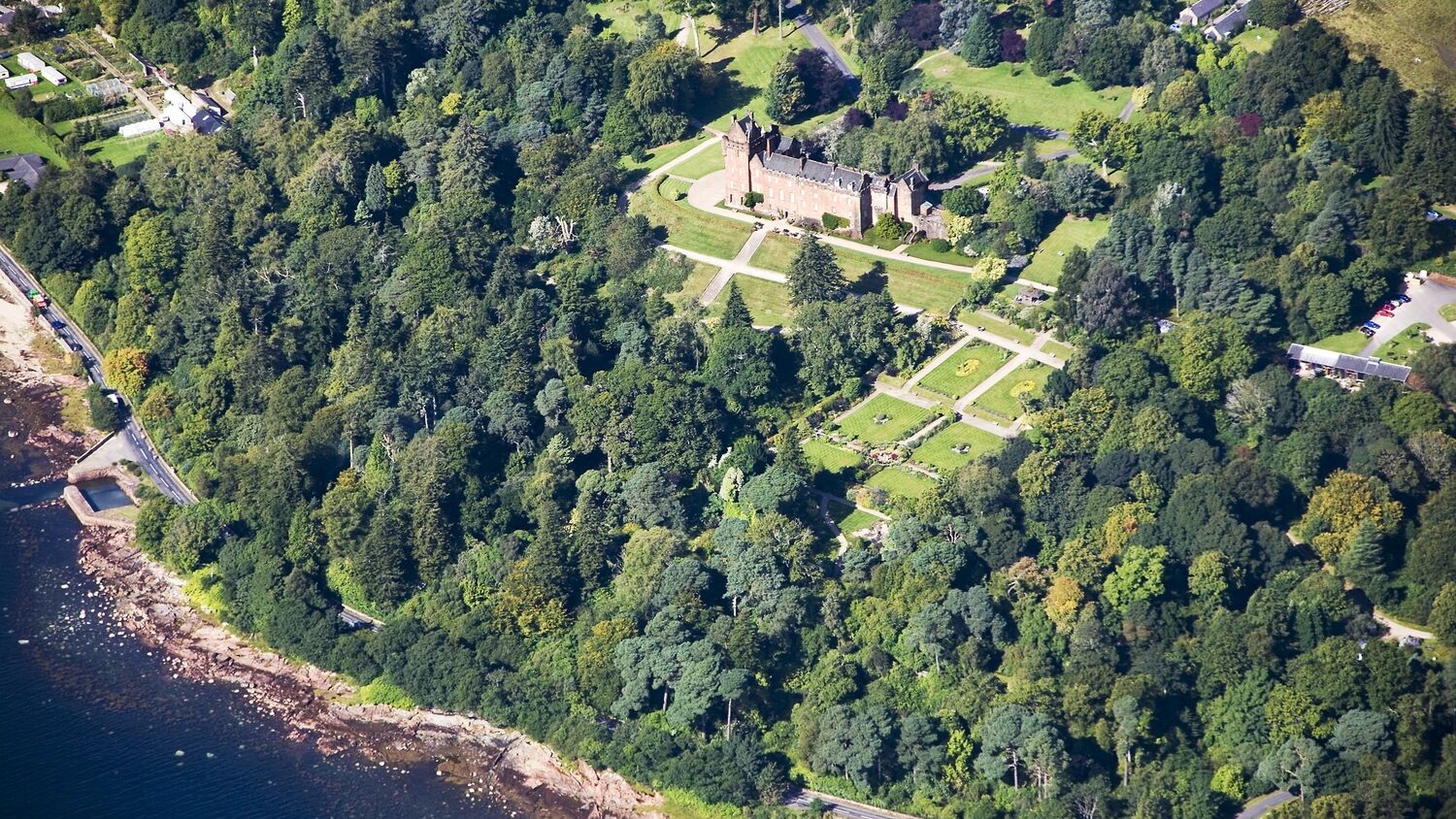 Susan Mills, Head Education Guide at Brodick Castle, tells us about some of her favourite things to look out for at the property.
Surrounded by mountains, set amid sprawling parkland and gardens, and overlooking the Firth of Clyde, Brodick is every inch the quintessential island castle.
This Arran estate is Britain's only island country park and has been in the care of the National Trust for Scotland since 1958. The ancient seat of the Dukes of Hamilton, the castle contains a fabulous collection of artefacts, brought to life through an interactive visitor experience.
Here are a few of my favourite things!
Bavarian summerhouse in Brodick Castle Garden
The Bavarian summerhouse
In 1843, the soon-to-become 11th Duke of Hamilton entered into an arranged marriage with the influential and beautiful Princess Marie of Baden. She was transported from the buzzing, social world of Mannheim Palace in the east of Germany, to her comparatively small marital home at Brodick Castle. But here she made her mark by redesigning the gardens and building within them four picturesque wooden summerhouses. Marie loved roses and planted perfumed varieties nearby, so that the smell would drift through the open windows. The summerhouses were equipped with compact kitchens, so that tea could be served on sunny summer afternoons. The present structure, perched atop a rocky crag with a magnificent view over Brodick Bay, is the only one to survive. The interior decoration is a delight to behold, created with hundreds of pine cones gathered from the castle gardens.
The grand Drawing Room at Brodick Castle
The Drawing Room
Entertaining and impressing illustrious guests would have been an important part of life at Brodick during the Victorian era. Built as part of the extension of the castle to celebrate the marriage of the 11th Duke and Princess Marie, this magnificent room definitely has the 'wow' factor. It houses many grand family portraits as well as an intricate Jacobean-style plaster ceiling, designed by skilled Italian stuccadores. Its pictorial heraldry tells us much about the Hamilton family history. Look out for symbols depicting the family's origins, their ownership of Arran and their direct connection to royalty. I'm sure that the best view is from lying on the floor – perhaps this would not have suited guests such as Queen Victoria's mother, but who knows?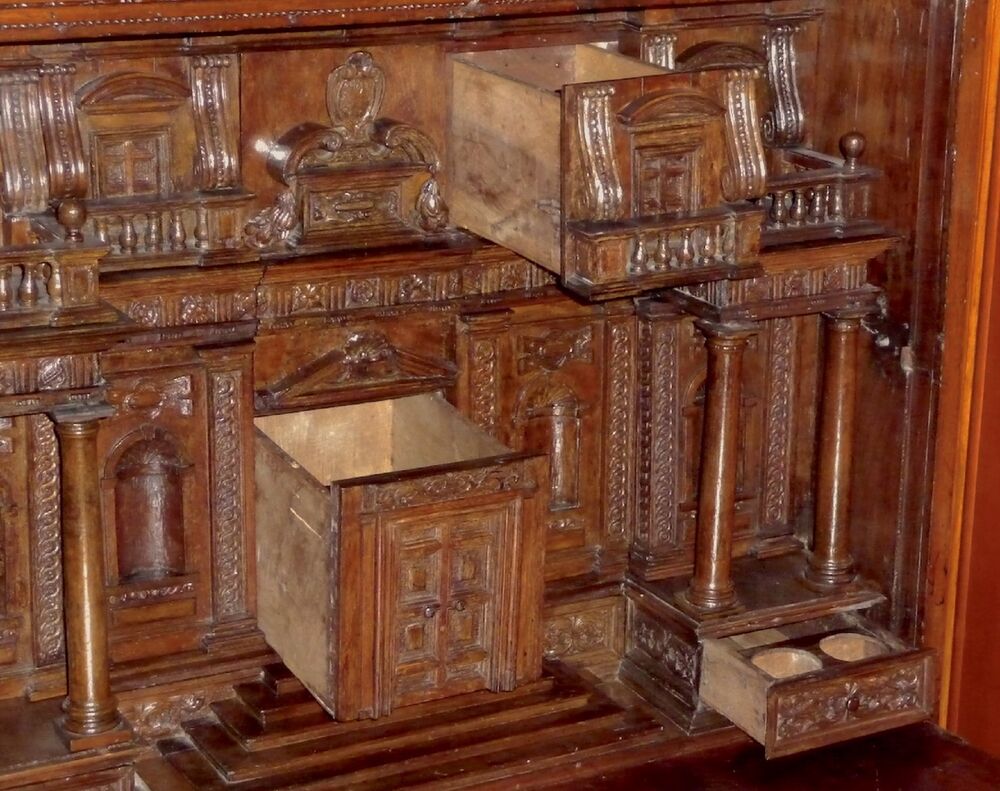 The French table cabinet in the Red Gallery at Brodick Castle
Red Gallery French table cabinet
We have no information to help us solve the mystery of whom this table cabinet belonged to, or when and where it was made. One of its secrets is revealed, however, when the front panel drops down to disclose a collection of 37 drawers, presented as the frontage of a Palladian-style house. 'Cabinets of curiosities' such as this one were used to house encyclopaedic collections. Natural history and geological artefacts, religious relics and tiny paintings were collected, often on the 'Grand Tour', a period of overseas travel that finished off a gentleman's education. These cabinets were undoubtedly status objects, but also played a significant role in the development of museums and a more scientific view of the world.
Alexander, 10th Duke of Hamilton, by Willes Maddox (1813–53), 1852, oil on canvas, Brodick Collection
Portrait of Alexander, 10th Duke of Hamilton
Alexander was so notorious for his pride in his family that he was nicknamed 'El Magnifico'. In this painting, the 10th Duke's velvet cape, lined with crimson silk, his Order of the Garter and the marble bust of his son William in the background all evoke their owner's ostentatious attitude. Alexander's fascinating life included the roles of Ambassador to Russia, trustee of the British Museum and Lord High Steward for two coronations (William IV and Victoria). He is also remembered for his eccentricities – his greatest perhaps being his interest in his status after death! He arranged to be embalmed and placed in an Egyptian sarcophagus. Unfortunately, the said casket was rather small and his body had to be mutilated in order to fit inside. The sarcophagus was then laid on a marble plinth in a grandiose mausoleum at Hamilton Palace in Lanarkshire.
The dodo claret jug in the Brodick Castle collection
Dodo claret jug
This beautiful object is connected to the 12th Duke of Hamilton, who had a penchant for animal-themed tableware. Many fascinating and unusual pieces from his collection can be seen in the castle. A number of these pieces were designed by the renowned craftsman Alexander Crichton, who was often referred to as the 'fairytale silversmith' because of his whimsical creations. Crichton based his animals on John Tenniel's illustrations in Alice's Adventures in Wonderland, and it's said that bringing these fantastical creatures to life was the triumph of Crichton's career. They were one of the Duke's most prized possessions – in fact, the dodo jug is completely unique.
Quote
"Younger visitors can take part in our dodo hunt in the castle, by following a set of rhyming clues to find this very special bird."
Head Education Guide at Brodick Castle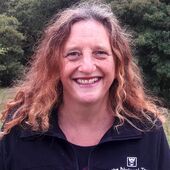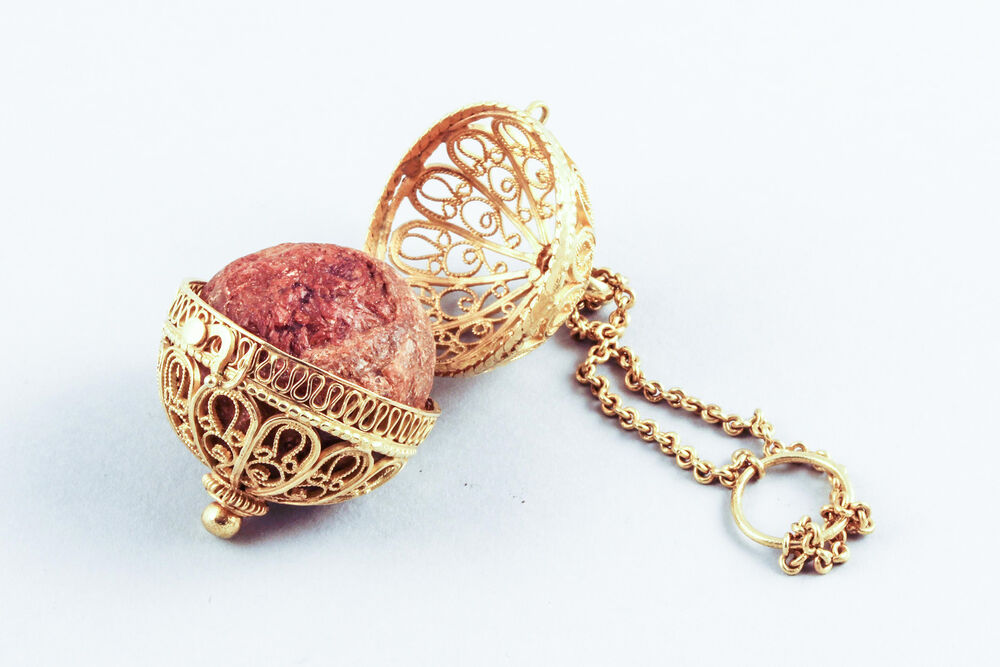 The bezoar stone in the Brodick Castle collection
Bezoar stone
Part of Brodick's Beckford Collection was inherited by Susan Beckford, wife of the 10th Duke, upon her father's death. The Beckford family had made their fortune from sugar plantations worked by enslaved Africans, and the Trust is in the process of researching links to slavery and colonialism in our collections. This small object is one of mystery and magic, and has an amazing tale to tell. William Beckford would have personally created the design for the pomander case that encloses it. The stone itself is actually a calcified hairball from the stomach of an antelope or goat, which was believed to clarify poisoned drinks – a portion was scraped off and added to the drink, to ensure that it had not been tampered with by an enemy. Before you scoff too loudly, scientific tests have been conducted that have shown the substance does actually attract arsenic molecules. But, perhaps it may have been better to simply give the drink a miss ...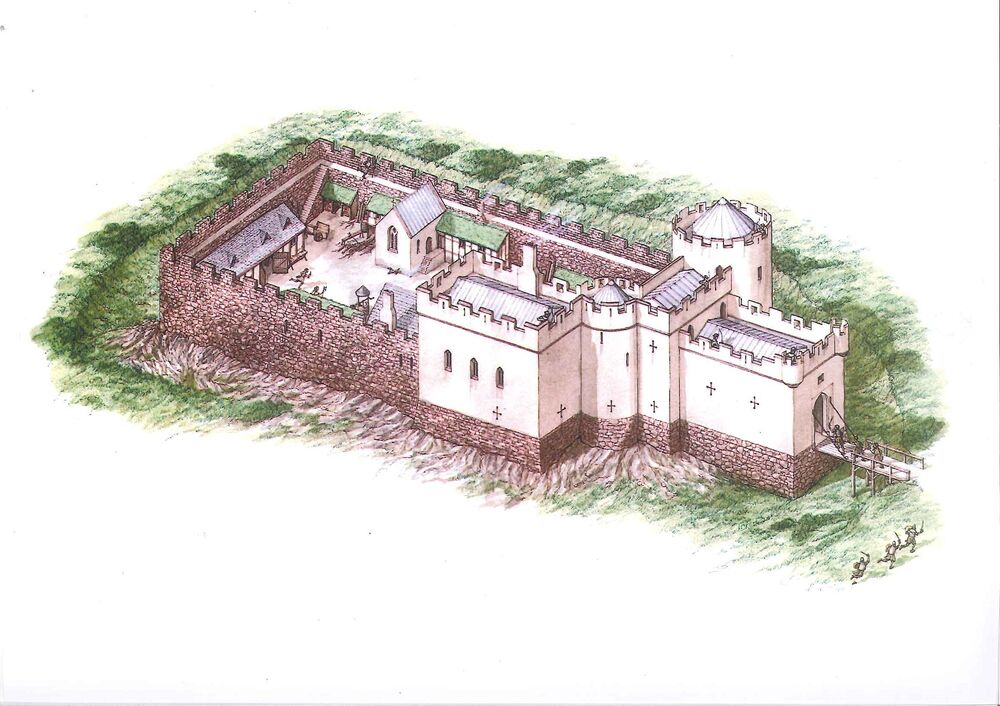 A drawing of how we imagined Brodick Castle would have looked in the 14th century
Drawing of the 14th-century castle
This pictorial representation was completed using the evidence of an architectural survey of the castle. It portrays how the castle looked shortly after it was built, giving a window into the past. The castle changed vastly over time, eventually becoming the grand country estate for the Hamilton family that we recognise today. However, when it was built in the late 13th century Brodick Castle would have had many defensive features. Note the barbican and drawbridge, the arrow slits, round tower and vast curtain wall. This castle was a fighting castle! It had a bustling courtyard with stables, a well and a church.
The diagram can be seen on the outside interpretation board at the east end of the castle, and it's interesting to compare the earlier construction to the present building.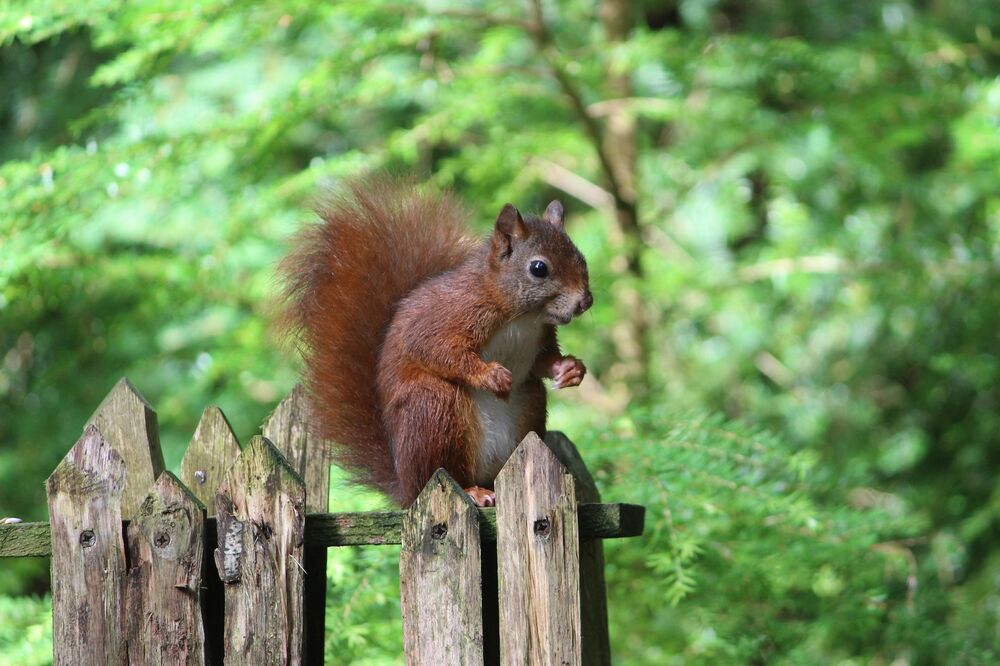 One of our red squirrels at Brodick Country Park
Brodick's red squirrels
Our cosy wildlife hide is a must if you'd like to view Arran's native red squirrels. Follow the first signpost beyond the castle, and you'll find yourself heading along a winding path, edged by a gushing burn and lots of exotic foliage. The hide itself is positioned in a magical grotto, which feels like a remote secret world. Here, if you are lucky (and very quiet), you'll see the gambolling antics of these acrobatic creatures, attracted by squirrel 'sweetie jars'. They often come quite close, so you may experience flicking tails, death-defying leaps and aggressive stand-offs over food. This is an experience not to be missed, so make sure to ask for directions!
---
This story first appeared in The Scots Magazine
Stay in touch
Be the first to hear about our latest news, get inspiration for great days out and learn about the work we do for the love of Scotland.