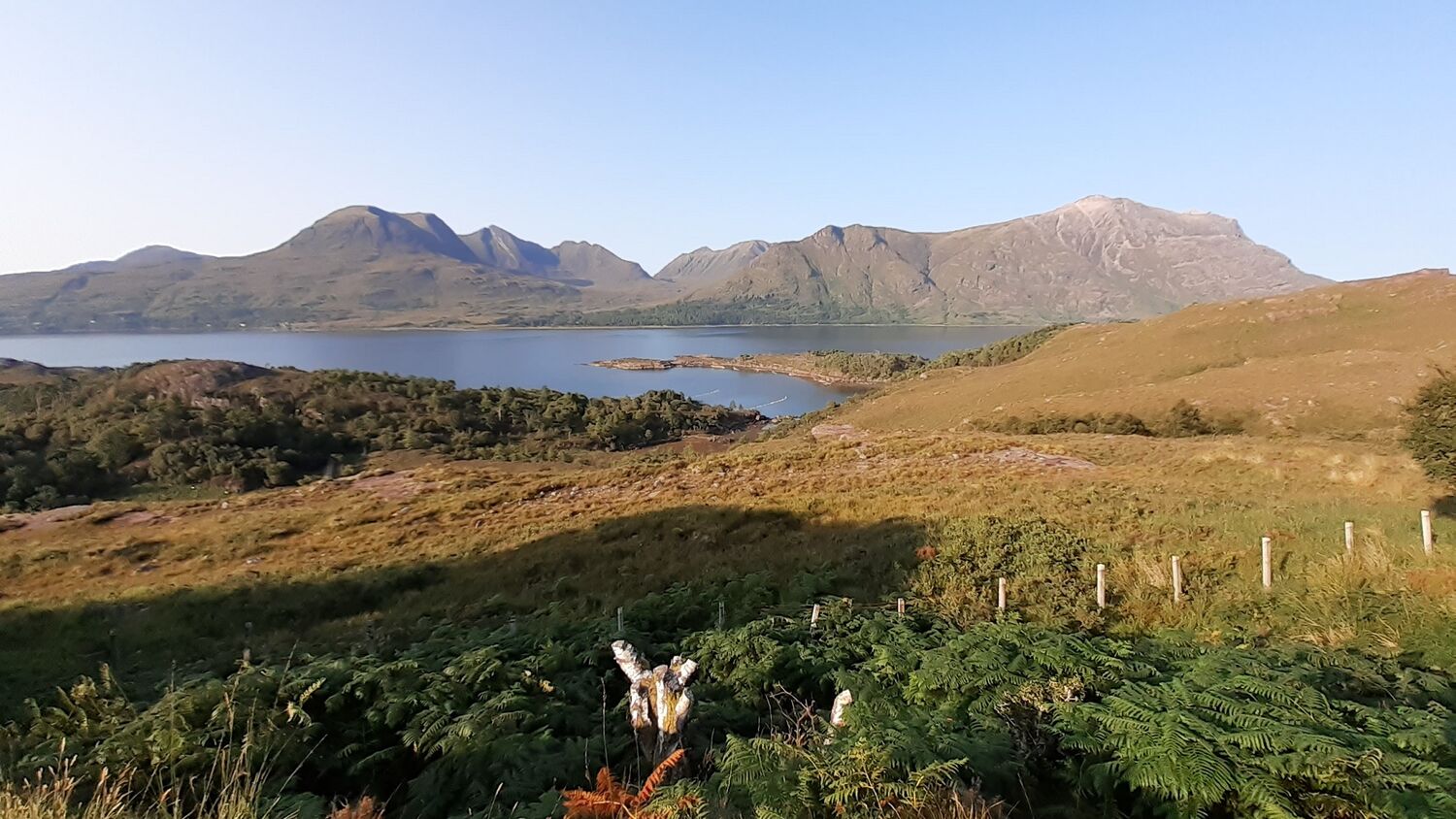 We're calling for Scotland's wild land to be better protected from adverse development, to ensure our remote landscapes can continue to benefit the nation and be enjoyed for many generations to come.
Our call to action follows the revision of the Scottish Government's planning policy and their new policy statement on onshore wind development. While we recognise the need to develop renewable energy in response to the climate crisis and rising energy prices, this should not be at the expense of the multiple benefits wild land provides. One of these benefits is carbon storage, which will be an essential part of our journey to net zero by 2045.
'Wild land' is a special part of natural heritage in Scotland. It can be defined as areas of land where natural processes predominate, and where both humans and nature can enjoy tranquil and undisturbed surroundings. In recent years, protection of the most extensive areas of wild land has greatly improved. However, many of Scotland's wildest landscapes remain vulnerable to change and erosion, particularly from large-scale renewable energy developments and the infrastructure required to support them. Changes to land use, including commercial forestry, can also be a risk, even where these areas have been formally recognised as important heritage or cultural assets.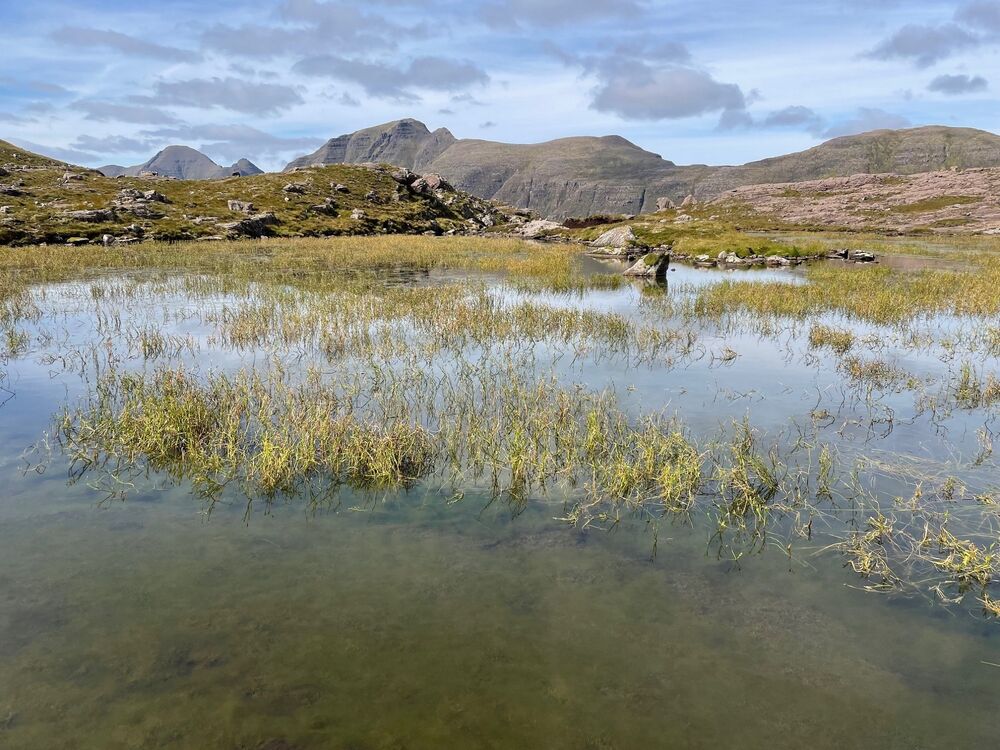 Wild land is currently recognised as a nationally important asset in the Scottish Government's National Planning Framework 3 (NPF3), where it advises that any new developments should identify and safeguard the character of noted areas of wild land. However, we're calling for this protection to be strengthened in the recently drafted National Planning Framework 4 (NPF4).
In Scotland, National Parks and National Scenic Areas (NPNSA) are protected from developments such as wind farms; we welcome that protection for these nationally significant landscapes. But we'd like to see more recognition of the impact of developments on wild land surrounding these protected areas.
The draft NPF4 states that proposals for renewable energy developments must consider 'landscape and visual impacts, including effects on wild land' – this does not stop wind farms being developed on them. There is a stark contrast to the protection afforded to NPNSA, where proposals for wind farms are not supported. We want to ensure that wild land areas remain intact and largely unspoilt by manmade infrastructure, and so we are calling for the presumption against wind farm developments to be extended to areas of remote wildness. We have created a new policy to guide our work.
Furthermore, the current Onshore Wind Policy Statement (2017) commits the Scottish Government to protecting wild land: 'We will pursue this partnership approach in a way which is compatible with Scotland's magnificent landscapes, including our areas of wild land.' However, the draft Onshore Wind Policy Statement (2022) now omits any mention of wild land.
Our Chief Executive, Philip Long OBE, shared his thoughts on this issue:
'We welcome the Scottish Government's attention to the nature and climate emergencies and its previous commitment to protecting wild land, but it is now more imperative than ever that efforts to conserve and protect our wild land are given priority. Government policies such as the National Planning Framework 4 and the Onshore Wind Policy Statement should work to support rather than undermine these efforts. We recognise the need to develop sources of renewable energy, but these shouldn't be to the detriment of our natural assets. The most recent Intergovernmental Panel on Climate Change report highlighted how important protecting land for nature will be in mitigating the effects of climate change, so the importance of these areas should not be underestimated.'
Quote
"Wild land areas are where nature and natural processes predominate, and where humans can enjoy the qualities of tranquillity and beauty. They are also key for meeting our biodiversity and climate change ambitions."
Chief Executive of the National Trust for Scotland
Phil continued: 'As one of the country's most prominent wild land custodians, we pioneered the development of the first National Trust for Scotland wild land policy, published in 2002, with the Scottish Government's own wild land map coming in 2014. Scotland is a world leader in recognising and seeking to protect the value of wild land, which is a fundamental part of the identity of the nation and its appeal for tourists.'
The protection of wild land areas and the wildlife that inhabits them is an important part of Scotland's response to the climate and biodiversity crises. The Scottish Government has pledged to protect 30% of Scotland's land for nature by 2030. With identified wild land areas accounting for almost 20% of Scotland, it is clear they have an important role to play in reaching this target.
We found that wild land is just as important to you, following some public research we commissioned. [1] The results showed that wild land is valued by Scots: when asked to rate how important wild land is to them, 88% reported it to be 'very' or 'quite important'. Its importance was particularly valued by people living in the west of Scotland and in the Highlands and Islands.

When asked what they value most about wild land:
81% of respondents reported peace and tranquillity
63% said beauty
62% (particularly women and young people) said mental wellbeing
Activities to enhance wellbeing (eg nature walks, meditation and foraging) were listed by 53% of respondents as the most popular activities on Scottish wild land, particularly among women (57%). Hiking and rambling (42%) and dog walking (34%) were also popular. Hiking was reported as the favourite pastime among those aged between 55–64 (51%).

Scotland's wild land is one of our country's finest assets, one that we all value highly and one that the National Trust for Scotland strives to protect.
---
[1] Partnering with Survation (a UK-based polling and market research agency), the Trust interviewed 1,011 respondents over the age of 16 living in Scotland. Responses were weighted by sex; age; region; 2019 General Election, 2021 Holyrood, EU and Scottish Independence referenda voting behaviour; income band; and education level. Each gave us insight into how wild land in Scotland is accessed, used and ultimately valued.
Our Strategy
Our new strategy – Nature, Beauty & Heritage for Everyone – provides a framework for the future of the National Trust for Scotland as we look towards our centenary in 2031.
MORE
Stay in touch
Be the first to hear about our latest news, get inspiration for great days out and learn about the work we do for the love of Scotland.